Mental Health Stigma: Prejudice That Becomes Discrimination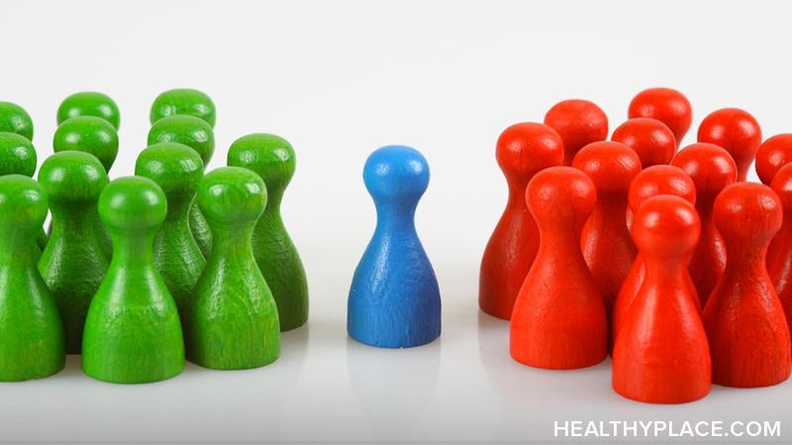 Mental health stigma is a prejudice that turns into discrimination. It's an ugly, six letter word that can single-handedly dictate how your life will turn out. Stigma can mean the difference between getting that dream job, or remaining unemployed. Between loving a partner, or remaining single. It can also mean the difference between remaining in hiding or coming out of the mental illness closet.
If you have been diagnosed with a mental health disorder, you may believe that you have to face the rest of your life under a veil of secrecy. I make that assumption because for nearly fifteen years, I felt the exact same way and told hardly anyone that I lived with mental illness. I've learned that even though stigma has the ability to take control of one's life, it is ultimately what we do with it that matters.
What Is Mental Health Stigma?
Everyone who has dealt first-hand with the stigma around mental illness likely has a working definition in their mind, but the people at The Centre for Addiction and Mental Health sum it up quite nicely.
Stigma refers to negative attitudes (prejudice) and negative behavior (discrimination) towards people with substance use and mental health problems.
Mental health stigma knows no bounds and is constantly on the move. Stigma is in the workplace or in the classroom. It can interfere with making friends and can even interfere with keeping friends. But since stigma has to begin with a negative attitude or prejudice, if we can lessen the prejudice, we should in theory be able to lessen the discrimination.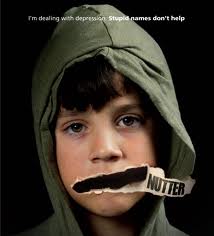 People fear what they don't understand. And let's face it, mental health has only recently begun to even be an acceptable topic of conversation. Unfortunately, for many, it is still a topic that sends shivers down spines but it doesn't have to stay that way. By talking about it, we normalize it. I have a feeling that, eventually, people will understand.
I never told any friends, coworkers or even romantic partners that I had been hospitalized against my will for over four months for drug-induced psychosis. I never told them that I was once again hospitalized for several months for major depression. Why? Because of stigma.
Self-Stigma, Self-Prejudice and Self-Discrimination
But just how much of that mental health stigma was created in my own mind? Because now, I'm open and honest about my history and life couldn't be better.
It feels great not having to create convoluted stories to mask the several years of my life spent in psychiatric chaos. I no longer have to fill my resume with white lies to cover the times spent in the psychiatric hospital.
Everyone is different and everyone should come out about their own mental health issues at the right time for them and, preferably, with proper support. But for me, the time is now and my only regret is that I didn't do it sooner.
The Completely in Blue website is here. Chris is also on Google+, Twitter and Facebook.
APA Reference
Curry, C. (2012, May 6). Mental Health Stigma: Prejudice That Becomes Discrimination, HealthyPlace. Retrieved on 2019, September 19 from https://www.healthyplace.com/blogs/survivingmentalhealthstigma/2012/05/prejudice-and-discrimination-in-mental-health-stigma
Author: Chris Curry