Why I Love the Reminder that Food Is Fuel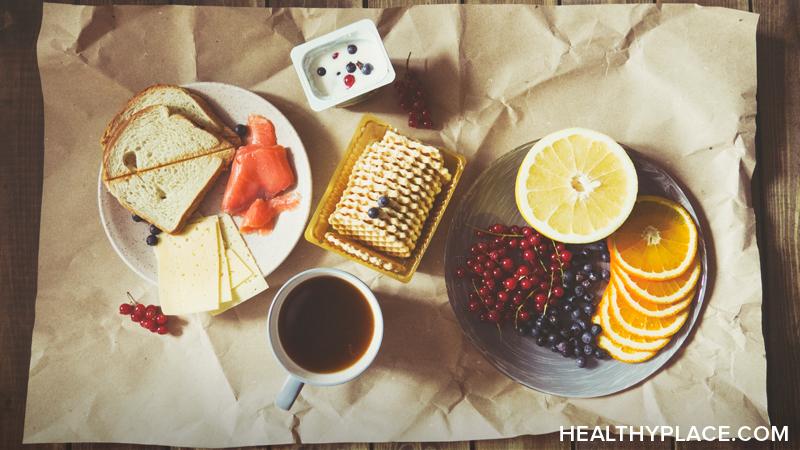 I recently came across an article online that made a point that thinking about food in terms of body fuel can be harmful to those in eating disorder recovery. I agree with this premise to a certain extent. As someone who has dealt with anorexia for over 15 years, I understand how viewing food only as a basic, utilitarian mechanism to keep internal organs operational can reinforce the binary mindset an eating disorder often thrives on. A balanced, healthy relationship with food encourages pleasure and satisfaction as well. But I do not believe it's helpful to reject "food is fuel" as a concept altogether. Personally, I love the reminder that food is fuel — here's why.
What the Reminder that Food Is Fuel Personally Means to Me
Of course, it would be inaccurate to presume that food must fall into one specific category. It can take on different meanings in various contexts. For my Italian grandfather, who simmered his own marinara sauce for hours on the stove, food was culture and heritage. For my husband, who makes pizza for us on Friday nights, food is comfort and ritual. For my close circle of neighbors, who meet twice a month to share a meal at one of our houses, food is connection and community. For my tastebuds, which are transported back to afternoons in my childhood best friend's kitchen when I bite into an arepa from the local Venezuelan restaurant, food is memory and nostalgia.  
However, there are times when I quite simply have no interest in nourishing myself. There are moments when my eating disorder tries to convince me to restrict calories or repress my hunger. And when those persuasive thoughts start to re-surface, I need a concrete reason to ignore this temptation. That's why I love the reminder that food is fuel. When I am out hiking in the 105-degree Arizona heat, even the idea of eating can make me feel nauseous. I would rather do just about anything than chew and swallow. But I also know that I need a replenishment of carbohydrates, protein, and other nutrients in order to sustain physical exertion. So, I set alarms for myself at 45-minute intervals, cueing me to pause and consume an energy bar while on the trail.     
The Reminder that Food Is Fuel Supports My Eating Disorder Recovery
This reminder that food is fuel removes the expectation that eating should always be a desirable experience. For me, it's an unrealistic goal to aim for enjoyment at all times. Some meals are delightful, while others are laborious. But no matter how I feel, eating is necessary — and that will never change. The human body requires nutrition to move through the world, perform athletic feats, interact with others, and function at a cellular level. Food can be a source of pleasure, but it's also vital sustenance. I love the reminder that food is fuel because, all too often, I forget.
APA Reference
Schurrer, M. (2023, August 22). Why I Love the Reminder that Food Is Fuel, HealthyPlace. Retrieved on 2023, December 7 from https://www.healthyplace.com/blogs/survivinged/2023/8/why-i-love-the-reminder-that-food-is-fuel
Author: Mary-Elizabeth Schurrer