My ED Recovery Mantra Is 'Trust the Process'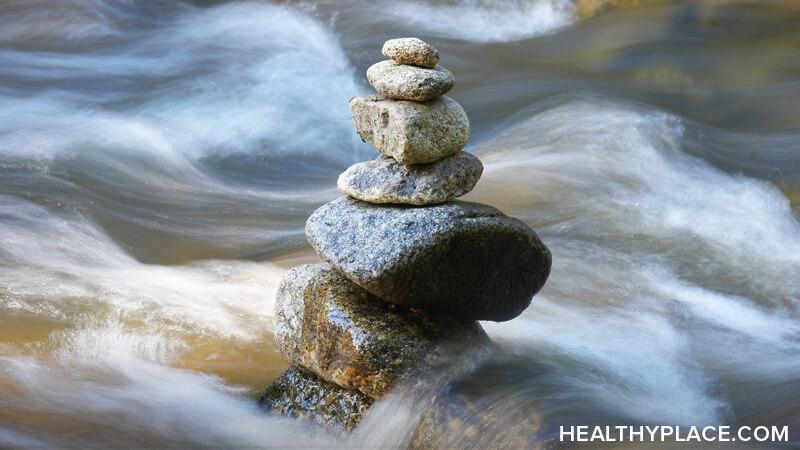 "Trust the process" has been my eating disorder (ED) recovery mantra for almost 15 years. The clinicians who ran my residential treatment program used to chant this phrase ad nauseam. Back then, it was a constant source of irritation. But now, I find myself returning to those three words more often than I ever bargained for. In fact, this recovery mantra feels just as relevant in my current season of life as it was at the starting line of ED recovery.
So what is it about "trust the process" that still resonates with me after all this time? I think it's the simplicity—the concise but compassionate reminder that healing is a nonlinear, uncharted course. I might not always have a clear roadmap, but I can have faith that I will unearth the navigational tools and lessons I need along the way.
What the 'Trust the Process' Recovery Mantra Means to Me
I am an unapologetic believer in mantras. As a writer, I know the power of words—it's not some magic formula or mystic force, but there is a fortitude that comes from speaking reassurance over myself in the hard moments. Fear, pain, and setbacks are inevitable at all stages of ED recovery, so it's crucial to hang onto motivation anywhere I can find it.
I am someone who wants to have all the answers and be in control of every situation. But healing doesn't operate this way (neither does life, for that matter). I will face obstacles I never expected. I will stumble and lose my sense of direction; then, I will claw and scrape to find the way back again. Sometimes all I can do is just continue inching forward. I won't have answers, and I'll feel out of control, which is why I must remember to trust to process. 
How 'Trust the Process' Empowers Me in ED Recovery
Do you have a personal ED recovery mantra that influences, empowers, and motivates you to trust the healing process, wherever its many twists and turns might take you? Please share this mantra in the comment section below if you feel inclined.
APA Reference
Schurrer, M. (2023, July 26). My ED Recovery Mantra Is 'Trust the Process', HealthyPlace. Retrieved on 2023, December 7 from https://www.healthyplace.com/blogs/survivinged/2023/7/my-ed-recovery-mantra-is-trust-the-process
Author: Mary-Elizabeth Schurrer