The Complexity of Living in a Woman's Body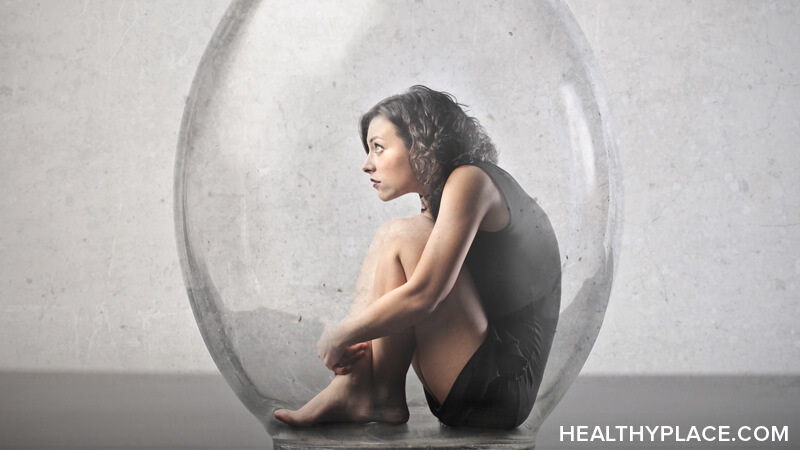 Over the past week, I have been reflecting on the acute but nuanced complexity of living in a woman's body. (That is, anyone who identifies as a woman, including those in the lesbian, gay, bisexual, transgender, queer, plus [LGBTQ+] community.) This isn't a new revelation, of course. I've written about how sexism fuels eating disorder behaviors and my own experiences to corroborate that. But I often shove any potential threat of bodily harm, control, or objectification to the margins of my subconscious in order to function as a human. Most women I know default to this coping mechanism as well. However, thanks to a recent global controversy, I (and countless others) am once again forced to reckon with the complexity of living in a woman's body.
Why I'm Talking About the Complexity of Living in a Woman's Body
To provide some brief context: On August 20, 2023, the Spanish women's national soccer team won the final match in the Fédération Internationale de Football Association (FIFA) Women's World Cup tournament. However, as these newly minted champions were given their medals on the winner's podium, Luis Rubiales, President of the Royal Spanish Football Federation, kissed a star female player named Jennifer Hermoso on her lips. 
In the several hours that followed, this image was circulated across international television and social media, inciting fury at what seemed to be a violation of Hermoso's physical boundaries. While Rubiales referred to the kiss as "mutual, euphoric, and consensual," Hermoso called his explanation "categorically false."1 In a public statement, she shared her own views on the incident:  
"I feel the need to denounce what happened because I believe that no person in any work, sports, or social environment should be a victim of this type of non-consensual behavior. I felt vulnerable and the victim of an aggression, an impulsive, machista [chauvinistic] act, out of place and without any consent on my part . . . I want to reiterate that I do not have to support the person who has committed this action against my will, without respecting me."2
I applaud that courage to advocate for herself in such a resolute, commanding way. I hope she feels empowered to continue using her platform to seek justice and accountability for this man's behavior. I also hope she has a strong network of close friends, teammates, and family members to lean on as the situation escalates further. I obviously do not know how she is coping behind the scenes, but the Royal Spanish Football Federation's subsequent response is why I feel motivated to talk about this issue — and what it reveals about the complexity of living in a woman's body. While threatening to sue Hermoso, the Federation issued the following accusation: 
"The evidence is conclusive. The President has not lied . . . We have to state that Ms. Jennifer Hermoso lies in every statement she makes against the President."3
What This Shows About the Complexity of Living in a Woman's Body
In essence, this institution has chosen to tarnish the credibility of a woman while, in the same breath, enabling a man who forced himself on her. Although millions of viewers across the globe witnessed his actions with their own eyes in real-time, both Rubiales and the Spanish Federation sought to blame Hermoso, the victim of this scenario.
These attacks on her statement feel personal. I ache for Hermoso because I have also watched as my reputation was smeared by a powerful man who refused to acknowledge his violation of my boundaries. I know the frustration of being told that my experience is inaccurate, that my word is refutable, and that I will not be given protection when touched without consent. This is the complexity of living in a woman's body — it's hard to feel safe. 
Have you been following the Jennifer Hermoso story in the news? What are your thoughts on this particular issue? Do you resonate with the complexity of living in a woman's body? Has the societal treatment of woman-identifying bodies ever contributed to unhealthy coping mechanisms or eating disorder behaviors in your own life? For anyone who feels comfortable sharing, I would love to hear more insights from the members of this community.  
Sources
Noyen, M. (2023, August 26). Spain's star women's soccer player Jenni Hermoso could be sued, FIFA suspends Luis Rubiales as World Cup kiss fiasco escalates. Insider. https://www.insider.com /spain-soccer-player-jenni-hermoso-being-sued-world-cup-kiss-2023-8
Kassam, A. (2023, August 26). Jenni Hermoso 'did not consent' to being kissed by Rubiales. The Guardian. https://www.theguardian.com/world/2023/aug/25/spain-womens-football-team-will-refuse-to-play-until-rubiales-quits
Lewis, A., et al. (2023, August 26). Spain's football federation accuses World Cup winner of lying about kiss from president. CNN. https://www.cnn.com/2023/08/26/sport/spain-football-federation-legal-action-jennifer-hermoso-spt-intl
APA Reference
Schurrer, M. (2023, August 29). The Complexity of Living in a Woman's Body, HealthyPlace. Retrieved on 2023, December 7 from https://www.healthyplace.com/blogs/survivinged/2023/8/the-complexity-of-living-in-a-womans-body
Author: Mary-Elizabeth Schurrer