I Cannot Take a Day Off from Eating Disorder Recovery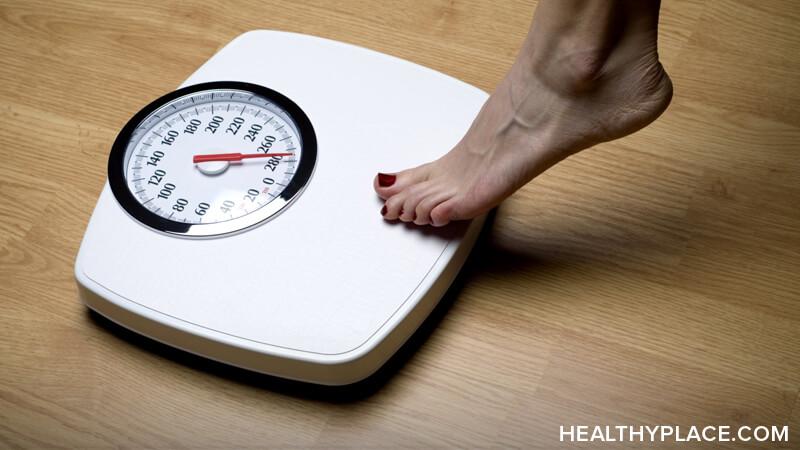 I have learned so many important lessons and revelations in the course of my interminable healing from anorexia, but one stands out above the others: I cannot take a day off from eating disorder (ED) recovery. Sometimes I want to, of course. Sometimes I'm convinced that enough time has passed since my life was at risk—or I have enough experience and self-awareness at this point—to ease off the accelerator and simply coast for a while. But I really can't take a day off from ED recovery.
Sometimes I even feel confident that I am fully "cured." But the truth is, I need to be vigilant and intentional about my healing at all times. I don't have the luxury of checking out periodically. This might be an option for others, but it's never worked for me. The minute I grow complacent, I start to notice those restrictive anorexic tendencies creeping back in. If I want to avoid a relapse, I cannot take a day off from eating disorder recovery.  
Here's Why I Cannot Take a Day Off from Eating Disorder Recovery
Over the last several months, my life has entered a rhythm of stasis. Some would call this a rut, but I think of it as a respite. After a turbulent and chaotic few years, I have embraced this new season of calmness in my world with open, outstretched arms. But recently, I've become too comfortable. I've allowed the convenient flow of routine to lull me into autopilot.
I have not been tending to my mental health. I have not been seeking out the relationships that ground me or the coping mechanisms that soothe me. I have not been reaching for my toolbox of journals, podcasts, novels, sketchpads, mantras, or meditations. To phrase it another way, I've left room for the eating disorder to stake its claim again.
I gave an inch, and those familiar, devious habits stole a mile out from under me. But I know better. I have crossed this line before, so I am acutely aware of the consequences. I'm not cured—maybe I never will be. That is why I cannot take a day off from my eating disorder recovery. It feels like dancing in fire. I'll always come out with inevitable burns.
There Are No Days Off from ED Recovery—It's a Full-Time Job 
Admission is the first step. I cannot take a day off from ED recovery. I accept this as a statement of fact. I can see the ramifications of allowing complacency and comfort to erode my once-firm resolve. So now the question becomes: What's my next move? Will I re-commit to the healing journey, or will I continue to entrench myself in these old patterns of behavior? I want healing. I want recommitment. I'm not there yet, but I am working on it.
APA Reference
Schurrer, M. (2023, May 25). I Cannot Take a Day Off from Eating Disorder Recovery, HealthyPlace. Retrieved on 2023, December 11 from https://www.healthyplace.com/blogs/survivinged/2023/5/i-cannot-take-a-day-off-from-eating-disorder-recovery
Author: Mary-Elizabeth Schurrer