New Year's Resolutions for Eating Disorder Recovery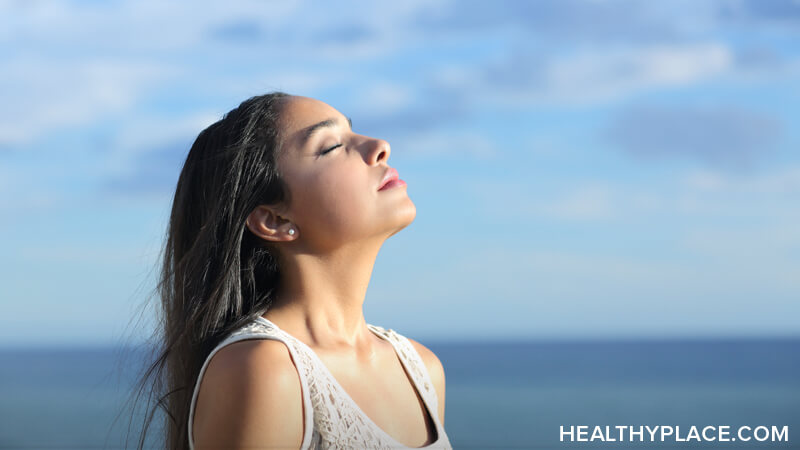 Eating disorder resolutions for the new year should focus on health, not food, weight, or exercise. All too often in this culture, New Year's resolutions focus on those things. It's just another confirmation that society as a whole is image-obsessed to an unhealthy extreme.
Most people are familiar with hearing trite remarks this time of year such as, "I will lose 10 pounds," or "I will spend two hours at the gym before work each morning," or "I will cut out all dairy and gluten."
Many people have said these remarks too—I know for a fact that I have in the past. While I am by no means against a commitment to be active and nutritious in 2020, I also understand how easy it is to cross the threshold from healthy behaviors to unsafe compulsions.
My eating disorder started as a resolution to "just drop some weight" in my teenage years which set in motion the slow but forceful descent into an addiction I could not control. Now I am mindful of the goals I create because, first and foremost, I need to prioritize recovery. So as 2020 draws closer, here are my examples of New Year's eating disorder resolutions that do not focus on weight, food, or exercise.       
New Year's Resolutions for Eating Disorder Recovery to Keep Me Grounded
When it comes to eating disorder recovery, I do not have a flawless track-record—my healing process is more of a corkscrew labyrinth than a linear path. But on a daily basis, I resolve to be present, grateful, connected, and intentional in this one life I have, and I cannot accomplish this if I'm not grounded in a recovery mindset. That is how I choose to move through the world, and 2020 will be no different, so these New Year's resolutions will help me focus on what is actually important, rather than weight, food, or exercise. 
I encourage anyone who carries the burden of an eating disorder to adopt these resolutions for themselves in 2020—or to create their own and find a safe person to hold them accountable.      
I will read more books that empower my self-worth and confront my limiting beliefs.
I will form healthy boundaries in relationships and maintain them kindly but firmly.   
I will clear space for conscious rhythms in each day to nourish my soul, mind, and body.
I will practice gratitude for all the abundance in my life—no matter how trivial it seems. 
I will learn a new hobby outside my comfort zone and give myself permission to fail.
I will recommit to activities I once had a passion for but drifted away from over time. 
I will spend meaningful time with family and friends without looking at my phone screen.
I will do random acts of kindness for unsuspecting people with no expectations in return. 
I will travel to new places and feel moved to tears at the natural beauty of this world.
I will befriend someone who is unlike me and gain wisdom from their perspective. 
Have you made any New Year's eating disorder resolutions that focus on something else besides weight, food, or exercise? Share your goals for 2020 in the comment section below.
APA Reference
Schurrer, M. (2019, December 25). New Year's Resolutions for Eating Disorder Recovery, HealthyPlace. Retrieved on 2023, October 3 from https://www.healthyplace.com/blogs/survivinged/2019/12/new-years-resolutions-for-eating-disorder-recovery
Author: Mary-Elizabeth Schurrer