3 Reasons Why Eating Disorders Affect Sex and Sexuality
Eating disorders can affect the way we view sex and sexuality. They whittle down more than what our bodies look like. They destroy our sense of self, our relationships, and take a toll on our emotional, spiritual, and psychological wellbeing. When I began my recovery in the hospital, the group decided to have a conversation about sex. What I learned was fascinating and solidified that eating disorders affect our sex lives.
Eating Disorders, Sexuality, and the Relationship with Yourself
There's a saying that goes, "The way you do one thing is the way you do everything."
It was a Saturday afternoon as we sat on the grass in the tiny courtyard and asked each other questions about eating disorders and sex. We realized there was so much that recovery failed to mention, like how did our eating disorders affect our sex lives?
1. Your Sex Life Is Affected by Your Eating Disorder Patterns
One of the most interesting parts of our conversation was with one of the younger males. He was there for restricting, binging, and purging and he'd vacillate between them. He said he and his girlfriend, who I'm pretty sure also had disordered eating, would hold off on having sex for weeks, restricting, and then have a week of rabbit sex, binge, and purge (The Restriction and Binge Cycle of Binge Eating Disorder). The same pattern they had with food they used with sex. A prime example of how we do one thing is how we do everything.
2. Eating Disorders Distort the Sexual Relationship with Your Body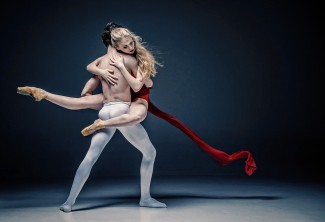 I remember my therapist saying that eating disorders cut us off at the neck, meaning that we live in our heads and intellect, and very little in our bodies. With disordered eating, the body is a place to be feared. It is a source of pain because every moment of every day the disorder tells our bodies that they are not good enough, that we are too fat, too ugly, or too shameful. The abuse that eating disorders inflict upon they way we view our bodies makes us shy away from looking at them with love or compassion. And if we hate our bodies, and don't know how to be present in them, there's no way that we'll be present in our sexuality or our sex lives.
3. Eating Disorders Distract from Sex by Creating Anxiety
Since we don't like to be present in our bodies, the alternative is to live in our minds. However, the mind of someone with an eating disorder is also a cruel place to be. There's a lot of noise, harsh words, and dissatisfaction. When I was in my recovery, I got to the point where it wasn't the disordered patterns that bothered me as much as my desire to stop the noise in my head. It felt like water torture, a drip that wouldn't stop, that would drive me crazy. In the end, the ultimate joy of recovery, for me, was about stopping the constant noise.
To enjoy sex fully, women have to shut off the front part of their brains. This happens when we are present in our bodies and can be done through something as simple as deep breathing. In an active eating disorder, the noise becomes so loud it feels impossible to have our thoughts be a place of peace.
Sexuality in Eating Disorder Recovery Is Worth Investigating
A high percentage of those who develop eating disorders have a past of sexual abuse (How EMDR Treatment Can Help Eating Disorder Recovery). Part of recovery is to heal our full selves, which includes our sexuality. I encourage everyone in recovery to strive to develop a loving, kind relationship with their body.
Part of this work is to explore our sexuality and the ways that the eating disorder has blocked us, or maybe even protected us from trauma (The Link Between PTSD and Eating Disorders). This work is best done with a licensed therapist who specializes in eating disorders. There are also licensed sex therapists out there that can help you move beyond any past wounds and connect with yourself and your body. Tantra classes have helped a few people I know in their recovery. The most important point is to what feels right for you. Sexuality and sex is a part of life. Part of eating disorder recovery is to live a whole life, which includes our relationship to sex and our ability to be present in our bodies.
APA Reference
Zoccolante, Z. (2017, March 1). 3 Reasons Why Eating Disorders Affect Sex and Sexuality, HealthyPlace. Retrieved on 2023, December 5 from https://www.healthyplace.com/blogs/survivinged/2017/03/3-ways-eating-disorders-affect-sex
Author: Z Zoccolante
Wow! Thank you for this. My therapist and I are in the early stages of exploring these very delicate areas that I usually go to the greatest lengths to shut off/down.
Hi Beth, thank you so much for your thoughtful comment. It can be difficult, vulnerable work to explore the nuances between eating disorders and sexuality, so well done on your commitment to bravely enter into this with your therapist!
— Mary-Elizabeth Schurrer, "Surviving ED" Author
This was very interesting...Who knew...Not me. However it makes a lot of since.
Thanks Cindi. I've found that eating disorders can damage so much of us and that part of recovery is also connecting to those lost parts of us, including our sexuality.
Leave a reply