The 'New Year, New You' Mantra Doesn't Work in ED Recovery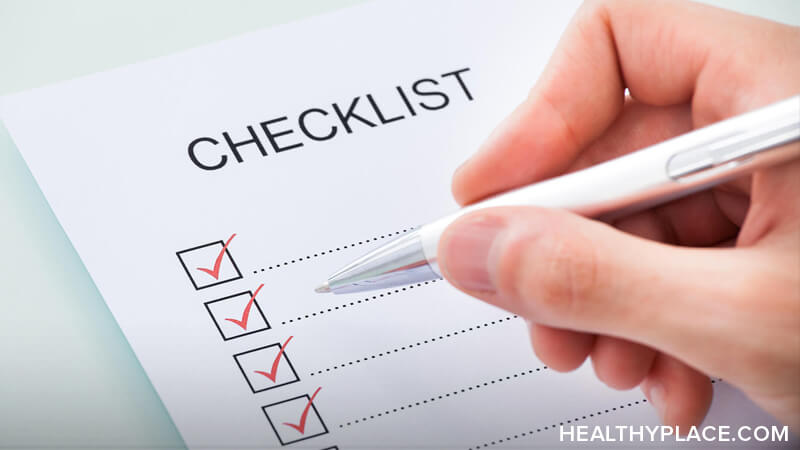 The phrase "new year, new you" is all over the place right now. From social media posts, to news outlets and blog articles, to conversations with friends or family, to marketing tactics from wellness brands, it often seems I can't escape this message once January rolls around. But while the concept might sound positive in theory—a chance to start fresh and reinvent oneself—the truth is, this "new year, new you" mantra doesn't work for me in eating disorder (ED) recovery. I also suspect I'm not alone in that feeling, so let's unpack it further. 
Why I Think 'New Year, New You' Is Unhelpful for ED Recovery
In my own ED healing process, I've found that aiming too much focus on all the aspects of myself I want to transform or "make new" is a counterproductive strategy. In fact, rather than being empowered to love who I am right now and champion who I will become in the future, I feel pressure to achieve some kind of arbitrary performance metric that will determine if I'm worthy. As a result, I tend to spiral into anxiety, shame, and self-doubt, which can inhibit me from taking the next crucial step forward in ED recovery.
Instead of this "new year, new you" mantra, psychiatrist and eating disorder treatment specialist Dr. Wendy Oliver-Pyatt recommends another, more beneficial course of action—radical acceptance.1 She defines this practice as learning how to unconditionally own and affirm each part of myself, both the "strengths and weaknesses, accomplishments and mistakes."
Here's what Dr. Oliver-Pyatt shares about the importance of moving away from the "new year, new you" mantra in favor of embracing radical acceptance: 
"It can be hard not to internalize [a message] that implies you aren't good enough [as] you are, so you must make improvements—whether it's related to body shape or size, exercise habits, or eating patterns...But it doesn't have to be this way. Once you free yourself from the 'New Year, New You' mentality, you can begin to adjust your mindset to that of developing a new relationship with yourself...Radical acceptance is a component of Dialectical Behavior Therapy (DBT), which involves accepting ourselves and our reality, even painful feelings and experiences. Within the context of eating disorder recovery, individuals accept the [bodies] they live in and the feelings they have, related to body image, eating, and more. Radical acceptance also acknowledges that recovery isn't a linear process; everyone's journey is different, and there [can] be obstacles along the way."
Time to Ditch the 'New Year, New You' Mantra in ED Recovery
As 2022 starts to unfold, I'm comfortable stating here for the record that this "new year, new you" mantra doesn't work for me in ED recovery. As Dr. Oliver-Pyatt advises, I would much rather focus on devoting this year to the pursuit of radical acceptance. Not only do I want to be at continual peace with the body I live in, but I also want to honor my emotions, gain wisdom from my experiences, celebrate my triumphs, have grace for my faults, and show compassion for my difficulties. I want to feel connected to my entire self, without an overwhelming sense that I need to embark on a drastic metamorphosis. 
If you're also tired of the "new year, new you" mantra, I encourage you to ditch it from this moment on. Embrace the freedom to accept all the unique, beautiful, messy, complicated facets that render you one-of-a-kind. March into 2022 with an openness and curiosity to learn, grow, discover, heal, explore, and thrive as the person you are—not some unattainable ideal you're chasing after. Eating disorder recovery can be hard enough without even more external pressure from this "new year, new you" mantra, am I right?
Source
Oliver-Pyatt, W., "Why It's Time to Drop the 'New Year, New You' BS—And Learn to Accept Yourself." Fast Company, December 29, 2021.  
APA Reference
Schurrer, M. (2022, January 12). The 'New Year, New You' Mantra Doesn't Work in ED Recovery, HealthyPlace. Retrieved on 2023, September 28 from https://www.healthyplace.com/blogs/survivinged/2022/1/the-new-year-new-you-mantra-doesnt-work-in-ed-recovery
Author: Mary-Elizabeth Schurrer