How Did Sexual Trauma Change My Taste in Men?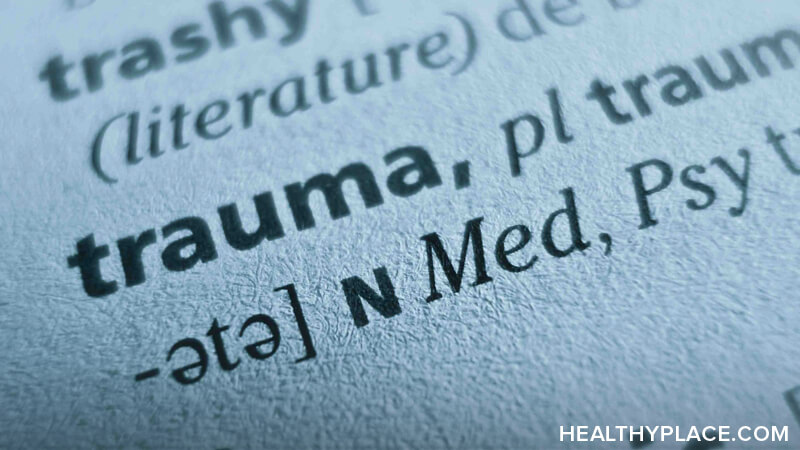 My therapist tells me that my experiences with sexual trauma have changed my taste in men. I've been complaining that my boyfriend doesn't give me what I need; he doesn't crave intimate conversation as I do, likes to mostly be on his own, and doesn't think much about sex. In short, he hardly considers most of the aspects that I believe comprise a relationship.
That leaves me feeling lonely and frustrated. But my therapist pointed me to the beginning of our relationship, to when I scoffed at guys who became emotionally involved too early for my taste, asked for the time I didn't want to give, or who expressed any needs or preferences in the relationship at all. Perhaps, my therapist suggested, I self-selected a partner who comes with built-in distance.
My Taste in Men Went from One Extreme to Another
My taste in men changed because of my sexual traumas.
As a young child, I was introduced to sexual behavior by an older cousin, who sexually abused me on visits and holidays for years. Later, I became accustomed to being groped on subways, sexualized by my peers, and eventually sexually assaulted once again when I passed out on a train and woke up drunk with a man's hand in my underwear.
So it made sense, in my first relationship, that I made our entire sexual relationship about him. I endeavored to be the perfect sex object. I faked an orgasm, played out his fantasies, and did my best to erase his own sexual insecurities with my feigned pleasure. By the time of our breakup, I felt drained and desexualized. I remember telling my best friend, I don't think I'll ever want to have sex again.
So, when I started dating again, my taste in men had changed. I prioritized finding someone who didn't drop his insecurities onto my shoulders. I wanted a guy who didn't ask for anything I didn't give offhand and who made me feel in control of the trajectory of the relationship and our sex life. I found a guy who did just that. But, in my endeavor to find a relationship with boundaries, I ended up with a man who hardly needs anything in the relationship at all; the boundaries I fought for feel like walls I can't break through.
Moving Forward with Sexual Trauma
Now that I understand what my role was in creating my circumstances, I am better able to move forward. Although prioritizing those boundaries was important to my healing, I have come to understand that there's a difference between asking too much of one's partner and being an active partner.
I want an active, growing relationship. Now that I'm willing and excited to move past the original walls I put up between me and my partner, I have started to ask more of him. We're working with a couple's therapist in order to better express our needs and be there for one another.  
If you've been sexually assaulted, how has your taste in men or women changed ? Share your thoughts in the comments.
APA Reference
Card, M. (2020, May 19). How Did Sexual Trauma Change My Taste in Men?, HealthyPlace. Retrieved on 2023, December 5 from https://www.healthyplace.com/blogs/relationshipsandmentalillness/2020/5/how-did-sexual-trauma-change-my-taste-in-men
Author: Miranda Card
This might seem strange from a man who is attracted to women, but being sexually abused has changed the way I deal with men. For example, I only trust one male doctor, and he's a father of a now adult daughter and is flamboyant although not arrogant, in his dress sense. I don't feel comfortable with men coming into my personal space and I don't feel comfortable with men touching me. I do have a few male friends.
Leave a reply