Repairing Relationships Damaged By Mental Illness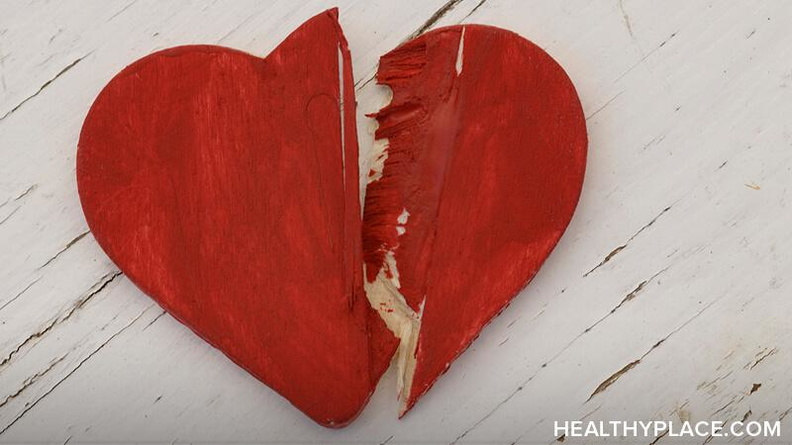 Mental illness can damage relationships but you can repair relationships damaged by mental illness too. When you have a mental illness it can be difficult to maintain all kinds of relationships. Symptoms of unchecked mental illness are often the very factors that cause rifts in relationships between two healthy people. But it is possible to repair a mental illness-damaged relationship. As repairing your relationship with, and feelings about, yourself takes time, so does rebuilding the trust of loved ones and the closeness you have with others.
How to Start Repairing Your Relationships Damaged by Mental Illness
My last depressive episode lasted nearly two years. Over the course of that time I couldn't work and went into the hospital twice. Now that I'm headed towards recovery, I notice that my relationships with friends have suffered. I already have a tendency to isolate when I don't feel well and I rejected my closest friend's social invitations because I also had little money. I thought she understood my symptoms and that I couldn't help how I felt but my mental illness eventually had an impact on our friendship and her behavior; she stopped inviting me to do things with her, which I believed was because she didn't care enough to be my friend.
Since I have started feeling better, I have started to mend my hurt relationship with my friend. I've shared with her how hard it is for me to overcome the lethargy, the withdrawal and even the guilt I've felt during the last few years. She told me that she just wanted me to be better and felt like she didn't know how to help, which was the cause of her behavior. What I learned from her was that she might not be the friend with whom I can talk out all the details of my depression, but she certainly cares enough about me to keep in my life. I'm now more honest with my friend in hopes that we can fix our relationship to where it used to be.
Some Relationships Damaged by Mental Illness Are Difficult to Repair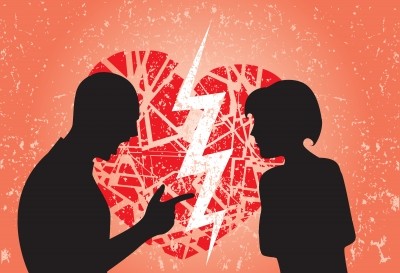 My relationship with my family is more damaged than that with my friends. My large family has more preconceived ideas about who and what my behavior should be. Therefore, when I have an episode and I don't talk to my aunts, for example, their first though is that I'm being a "bad" niece. I feel, and they exert, an incredible amount of guilt around how I should behave. That guilt keeps me from communicating with my family when I'm ill, and lingers uncomfortably in our relationships when I'm well. I always anticipate getting a guilt trip and that dread triggers my negative thought patterns.
My family's beliefs about my behavior extend to my disease as well. Some people don't want to see or hear me cry when I'm upset, going so far as telling me to stop. Some people don't believe that I have a disease, though; I don't understand what they think of my times in the hospital. Many family members just want to cheer me up and talk about other things, presumably because it's too difficult to understand my experiences. In these instances, I've sought out aunts and cousins who are capable of hearing about my illness, about my bad moods, about my feelings. I don't believe that I can really have a relationship with people who don't acknowledge my disease, so they remain family and remain outside my circle of trust. It is too difficult to live every day with a potentially debilitating illness while simultaneously worrying about how everyone in my family will react to me.
Find Tracey on Twitter, Facebook, and her personal blog.
APA Reference
Lloyd, T. (2015, April 23). Repairing Relationships Damaged By Mental Illness, HealthyPlace. Retrieved on 2019, August 24 from https://www.healthyplace.com/blogs/relationshipsandmentalillness/2015/04/repairing-relationships-damaged-by-mental-illness
Author: Tracey Lloyd
Thank you for reading, and for sharing Tammy. Over here at the blogs, unless stated otherwise, we're regular people trying to manage our own or our loved ones' mental illness. That said, I can't tell you what to do other than to do what's best for you and your recovery. You can't live for your boyfriend because you feel bad about his situation. You can only love him, or like him, to the point you can. Maybe your therapist or other professional can help you sort it out. Yours is a sticky situation, and I wish you the best of luck with sorting it out.
Leave a reply