Hiding Mental Illness From Your Partner or, Unhealthy Relationships 101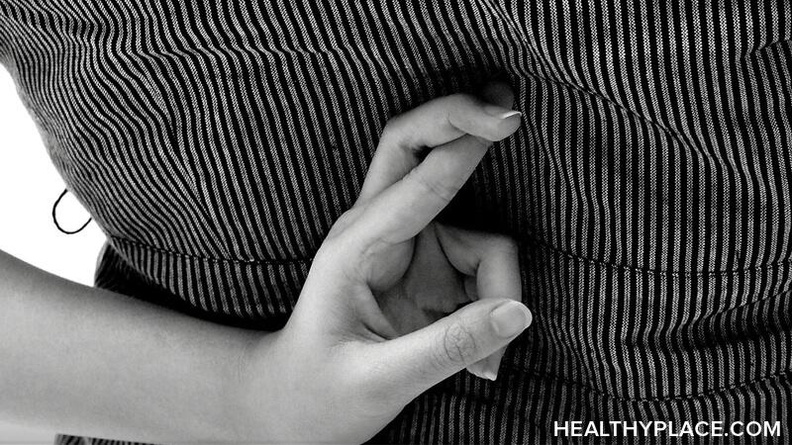 My last boyfriend had no clue that I suffered from depression. Some people may find that difficult to believe, but it's actually very easy to mask your feelings and symptoms. In my case, it was very easy to choose a partner from whom I could hide the truth and, therefore, to prevent myself from having a healthy and successful relationship ("Dating with Depression: How Can I Hide My Depression?").
I met Henry on a matchmaking website - isn't that where all of us find dates these days? Henry was everything I thought I wanted: smart, over 6' tall, ambitious, funny, sweet, and a good kisser. We had fun talking or having dinner with my friends. In retrospect, I'm not sure Henry has good friends since he talked more about work acquaintances than personal interactions. But I ignored it because I was happy to have a boyfriend after being single for quite a while and besides, I was enjoying myself.
Accepting Abandonment to Hide Mental Illness
After about 8 months, Henry and I started having problems, and by "problems" I mean that I had a problem with our relationship. When I'm dating someone, I expect him to call and make time to see me. An Internet entrepreneur, Henry was always working, even during the weekends we spent together. On Saturdays, he'd wake up and go right into his home office, barely registering my presence. I figured, he didn't ask me to leave, so he must want me around.
Then I lost my job and withdrew into a slight depression. Friends, though unaware of my diagnosis, noticed the change in my behavior and expressed concern; Henry retreated into his work and rarely communicated with me.
Hiding Mental Illness Is Easy If Partner Is Emotionally Unavailable
The next time we were together, I realized that even when Henry looked at me, he didn't notice me, not really. He'd seen me take meds for months, but wasn't curious enough to ask about them. Maybe I wouldn't have told him that they were antidepressants, but it would have been a good conversation starter.
Then I remembered an incident early in our courtship. We were together when I learned about the suicide of a high school friend and I cried after getting the news. He'd looked at me from across the room, like tears and grief were foreign concepts. At the time, I attributed Henry's awkwardness to the fact that our relationship was so new. Then when he ended our relationship via email – that's right, email – I accepted that the finer points of interpersonal dealings were beyond Henry's understanding.
In Hiding Mental Illness, I Got Less Than I Bargained For
On some level, I knew that I'd continued to date Henry precisely because he wasn't attuned to my feelings. I knew that I could keep my secrets and he'd be none the wiser because he didn't really want to know them . . . and I didn't want to share them. Now, thankfully, I know that to be healthy and to have a healthy relationship, I need to be open and expect openness in the men I date. Maybe I'll put that on my newest Internet dating profile and find a boyfriend who's more emotionally available than Henry. Here's hoping.
APA Reference
Lloyd, T. (2011, September 15). Hiding Mental Illness From Your Partner or, Unhealthy Relationships 101, HealthyPlace. Retrieved on 2019, September 21 from https://www.healthyplace.com/blogs/relationshipsandmentalillness/2011/09/hiding-mental-illness-from-your-partner-or-unhealthy-relationships-101
Author: Tracey Lloyd