Parents' Mental Health Is Important, Too
"You have to take care of yourself in order to take care of your kids."
We hear it all the time—but do we really listen to it?
Reading some of the comments left here, I don't think so. I admit I am equally guilty. As parents of mentally ill children, we spend plenty of time talking to therapists and psychiatrists, but very little of that talk involves our own mental health. So often, we find ourselves completely embroiled in our children's mental illness and treatment, we end up neglecting ourselves.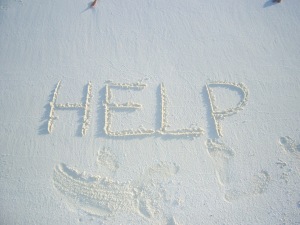 Parenting Special Needs Child is Emotionally and Physically Exhausting
Parenting any child is a difficult (and often thankless) job. Parenting a special-needs child is even more difficult. A child's psychiatric illness ups the ante considerably.
Not only is our child sick, the treatment is outrageously expensive and often hard to come by. Most of it is largely experimental. Other people don't understand, and insist our child's problems could be disciplined or prayed away or cured by vitamins or a red-dye-sugar-gluten-casein-free diet. Even worse, the child's illness generally manifests itself in behaviors that are typically cause for punishment. Further complicating the matter are our sick children, who are often combative and seemingly hell-bent on thwarting our every effort to help them.
So we fight. We fight the psychiatrists to ensure our child is being treated properly. We fight the insurance companies who want to limit our benefits. We fight strangers, family and friends who want to tell us how best to parent. We fight our bosses, who want us to stop taking time off and taking personal phone calls at work. We fight school and daycare administrators. And when we arrive home, battle-weary and ready to collapse, we fight our kids.
All that fighting takes a toll.
While there are enough parents of mentally ill children with previously-existing psychiatric illness to warrant theories of genetic predisposition, even parents who never before had any form of psychiatric illness are sure to find themselves stressed to the gills, depressed, anxious, and angry. You can take care of your kids in this less-than-desirable state—but don't you owe it to them AND you to be on top of your game?
As I mentioned in my last month's audio post, I've dealt with anxiety and depression my entire life. I realized not long ago how much I'd been neglecting my own mental health in order to put Bob's first. I justified this by saying we could only afford one crazy family member at a time. It wasn't until I broke into sobs on my way home from work (every evening for about two weeks straight) that I changed my mind.
Parents of Mentally Ill Children Shouldn't Neglect Their Own Mental Health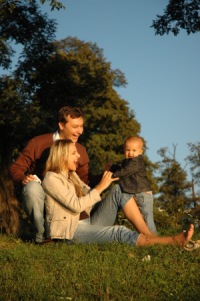 I don't wake up singing like Mary Poppins every day, but things are definitely better. If nothing else, I at least feel better able to care for my whole family (not just Bob) while still fighting the good fight for his sake.
I encourage all parents to take care of themselves in whatever way is best for them. Your kids deserve it. Your spouse deserves it. YOU deserve it.
APA Reference
McClanahan, A. (2010, September 14). Parents' Mental Health Is Important, Too, HealthyPlace. Retrieved on 2023, September 23 from https://www.healthyplace.com/blogs/parentingchildwithmentalillness/2010/09/parents-mental-health-is-important-too
Author: Angela McClanahan
hi angela, my psychologist gave me your website earlier this week when i was going through a rather difficult time in my life. this is the 3rd blog i've read so far, in addition to listening to your video intro ---- it helps just knowing someone else is going through the same thing. i feel completely exhausted as well, not sleeping well...then waking up to whatever that day's issues shall bring---obviously unprepared, regardless of what history has shown. the one part that brought tears to my eyes was the paragraph beginning with -- so we fight. no one understands (that i talk to) the amount of effort that i put forth for my son, least of all my son. who has been diagnosed with adhd since 2003 and is now 13. believe he may have underlying issues (depression and anxiety at the least) because i (after finally admitting i wasn't wonderwoman and could have some issues as well, but mainly, like you, after days of crying and despair) recently got a diagnosis for bi-polar for myself. imagine the happy household this is coming from lol. no, really until i remarried last year, i would like to think i was holding it all together really well--but there's no "hiding" as you would say, when you remarry and blend families w/step parents and step children. i have had the all too common experience fighting with the parties you mentioned, repeatedly.
it's just really nice to know (sounds strange) that i'm not alone. i just wish you lived in my neighborhood :) lol...
thanks for bothering to post this all....
sonya
Sonya, thanks for your comment. I'm glad you found this blog, and I hope you (and all of us) can find the help we need. I wish I could offer more to all the readers and commenters than just a place to find empathy, but I guess that's a good start some days. :)
Leave a reply