No, My Child Does Not Have PANDAS, He Has a Mental Illness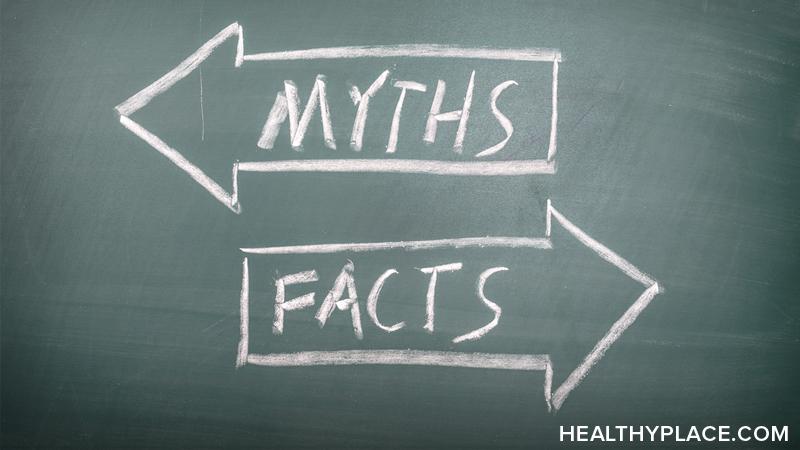 Well-intentioned people often suggest that my child with mental illness isn't actually mentally ill. They insist he has an underlying medical condition. Lately, it's pediatric autoimmune neuropsychiatric disorders associated with streptococcal infections (PANDAS). To those who interject these suggestions without invitation into a conversation about mental illness, know it can be more harmful than you think.
Note: I am not an "expert", nor am I writing this in a professional capacity. I am a parent on my own journey, which is where this blog comes from.
For one, you're implying that parents like me are uninformed (at best) or medically neglectful (at worst). You're perpetuating a culture that leads to people denying legitimate medical disorders and, most dangerous to my child, you are further stigmatizing mental illness.
What Is PANDAS?
PANDAS is said to occur when a child's brain becomes inflamed after a bout of strep throat. The child exhibits sudden and dramatic mood swings, obsessive-compulsive behaviors, and other signs of mental illness. According to the article linked at the bottom, one in 200 children has PANDAS. That statistic originally comes from the PANDAS Network, however, where you can go read and make determinations of your own.
When examining the peer-reviewed research on the subject, however, researchers have not yet found evidence that PANDAS exists. Research does show evidence of a sudden onset of neuropsychiatric symptoms in some children. They cannot, however, demonstrate a relationship to strep throat, and they cannot show that children who meet criteria for PANDAS benefit from the recommended treatment.1
Why My Child Does Not Have PANDAS
My child has exhibited symptoms of mental illness since around age three. He first caught strep much later. If PANDAS appears abruptly after strep, then my son is already disqualified. In addition, he does not exhibit one of PANDAS's hallmark symptoms: obsessive-compulsive behaviors.
Some PANDAS supporters say it can be triggered by other infections or by allergens or chemicals. A simple Googling of the research will show little support for this. To me, this claim demonstrates the natural parental desire to make a child's mental illness fit into a "curable" medical model. I understand. Mental illness feels scary, especially in children. Even accepting the statistic that one in 200 children have PANDAS, though, a child is still more likely to have a mental health issue. One in five children has, or will have, a mental illness.2
My child has been to medical, neuropsychological, and psychiatric doctors. He has been hospitalized and partially hospitalized. He has had his blood analyzed. If something other than mental illness was at play, we'd know. To keep suggesting PANDAS (or "vaccine injury" or allergy to red dye number five, etc.) is to imply that we have not considered every angle. I know what's happening with my child. If I didn't, I'd request help, and then you could suggest your theories. Right now, though, my son doesn't need theories. He needs support.
PANDAS and Stigma: I Will Not Delegitimize Mental Illness
Medical conditions exist that are denied every day. People with food allergies are thought to be faking it or to have overprotective parents. People with Crohn's disease are told it's psychosomatic. I will not continue to make those and other conditions sound illegitimate by saying that my child (with no signs or symptoms of these disorders) must have them, too, simply because I'd prefer he did.
I don't want my son to deal with this, but I won't deny his mental illness, either. No one should. He shouldn't have to grow up thinking his disorder is "wrong" or that he could've prevented it somehow. I don't want him thinking he has to be "cured;" that something he was born with makes him deficient. Neither do I want him harmed by some endless series of unsupported medical treatments in pursuit of an illness other people would prefer he had.
My son does not have PANDAS or anything similar. My son has a mental illness.
That should not be controversial.
Resources
1 Science Based Medicine has a nice summary
2 National Institute of Mental Health
Update: Please keep in mind that you do need to do your own research around everything. I've updated the blog to make that clearer.
APA Reference
David, M. (2017, August 14). No, My Child Does Not Have PANDAS, He Has a Mental Illness, HealthyPlace. Retrieved on 2019, June 15 from https://www.healthyplace.com/blogs/parentingchildwithmentalillness/2017/08/no-my-child-does-not-have-pandas
Author: Melissa David