Balancing Work with Parenting a Mentally Ill Child Isn't Easy
I am a working parent.
Some parents work because they love their work; others because they need the money. I'm a little of both—I don't love my work, but I value my sanity and indoor plumbing. Without my income, we'd have neither.
Being a working parent is a juggling act under the best circumstances, but when your child has a chronic illness, it's virtually impossible. Sadly, parents whose children have a psychiatric illness (like my son, Bob, who has bipolar disorder and ADHD) struggle with all of those difficulties--and then some.
Caring For A Mentally Ill Child is All-Consuming for Parents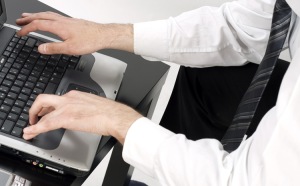 I've received several comments on this blog from parents who have either lost their jobs or taken voluntary leaves of absence due to the time required to care for a mentally ill child. I am no exception—the year Bob was hospitalized twice, I was chastised for taking off so much time to meet with therapists and psychiatrists, not to mention the time I wasted going to prenatal appointments because I was pregnant. (I wasn't fired, but was told there would "need to be serious changes" to my attendance if I wanted to remain employed. I quit and found another job.)
In a perfect world, I could quit my job and take care of my son when he needed me. Or I could work part-time and have more available time for his appointments and "mental health days." Unfortunately, it's not just the income I work for—it's the insurance. Although we could get group coverage through my husband's employer, it's more expensive than through mine. And we'd be hard-pressed to obtain coverage for Bob on our own—notwithstanding the pre-existing condition factor, the premium alone would likely bankrupt us (Read: Caring for Mentally Ill Children Should Not Put Parents in the Poorhouse).
Stigma of Mental Illness and Plain Tiredness Takes Toll on Working Parents
One likes to think an employer would be sensitive to the needs of a parent whose child lives with a debilitating and chronic illness. And for the most part, many are. However, the stigma of mental illness often leads to discrimination by employers against such parents. Many employers don't believe a child has a bona fide medical condition and employees aren't just running to pick him up from school (again) because the kid is just a delinquent.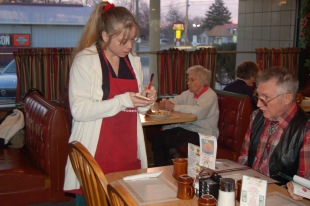 Parenting a chronically ill child also takes its toll on a parent's job performance. It's unlikely one can focus on work tasks when one's household is in a state of upheaval. Add in the stress of mounting medical bills and the sense of hopelessness when you can't "fix" your mentally ill child's problems—not exactly the formula for an Employee of the Year nomination.
It would be delightful if more employers were sensitive to the needs of employees with mentally ill children. Unfortunately, the current economy doesn't lend itself to employee-friendly policies, and many employers are imposing more strict attendance policies and cutting paid time off benefits. It doesn't say much for us as a society when some of us actually hope to be laid off so we can collect unemployment benefits and have time available to care for our sick children.
APA Reference
McClanahan, A. (2010, September 9). Balancing Work with Parenting a Mentally Ill Child Isn't Easy, HealthyPlace. Retrieved on 2019, September 15 from https://www.healthyplace.com/blogs/parentingchildwithmentalillness/2010/09/balancing-work-with-parenting-a-mentally-ill-child-isnt-easy
Author: Angela McClanahan
I have worked my whole life, never getting a head, often getting behind because I must work a schedule that allows for the endless doctors appointments, therapy, IEPs and just bad days. It is so hard. Every time I have the opportunity to take a job with benefits and a constant income, I have to consider being in an office for 8 hours with no flexibility. I end up staying self employed. The stress of not knowing if the next commission is coming or not is not as bad as the stress of knowing that I am the only one who handles my daughters issues. It is exhausting and it causes me to be anxious and often depressed. It is a vicious circle.
My son is now 6 and in 1st grade, but I couldn't find a daycare to keep him in either. I remember that struggle all too well. Now that he's in school, I get phone calls everyday, I have to pick him up all the time and he gets suspended. It is such a stressor, I don't know how to help him, or the school or myself. Helpless is definitely the feeling. Every day I don't get fired for this, i am thankful! I am thinking about trying to take some FMLA time to care for him and myself but not sure how that works. I wish I had answers, but I have none :( I keep thinking time and age will make it better, but the truth is, it hasn't.
Hi, Stefani! If you haven't already, do advocate for an individualized education plan (IEP) or accommodations in general for your son. If you're getting constant calls from the school (something I only know too well!), this should trigger the social worker or teacher to do assessments or suggest something more than they're providing. Children have the right to an education, and if a disabling condition is affecting that ability, they have the right to accommodations.
Melissa,
Parenting a child with mental illness is a really tough job. Working outside the home and balancing the doctor appointments, therapists appointments, and school meetings seems insurmountable at times. It sounds like you are a caring, loving mother doing the best you can. I think that is the most we can do.
Lori, thank you for your comment. I'm glad you're able to find solace in your work--personally, I don't feel like I have a "career" as much as a "job" and therefore my paying gig mostly adds to my stress and depression levels. But the right medication helps. :) I'm beginning to find ways to pursue my true calling (writing) and also working on reframing the way I think about my job. And of course, dreaming of that lottery win...
As I said to you before, I truly hope things balance out for your family sooner than later. Please take care of yourself.
Angela
Leave a reply