Coping with a Lack of Support from Others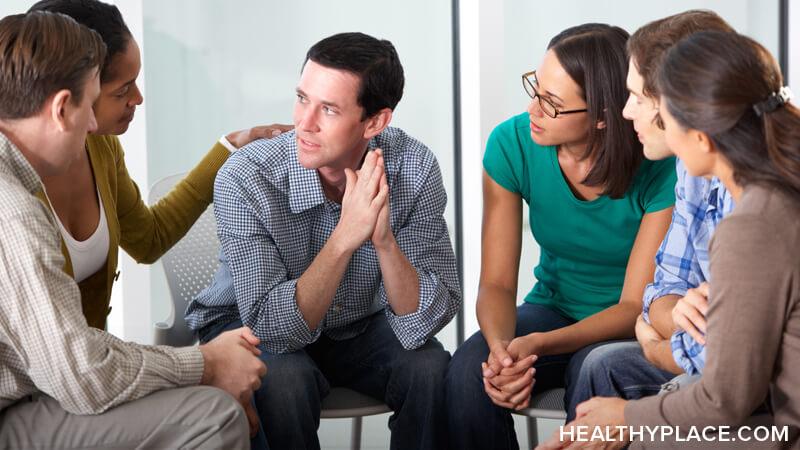 A diagnosis of mental illness can be shocking for both the patient and their loved ones and, unfortunately, lead to a lack of support. Prior to my husband's schizophrenia diagnosis, I held a skewed view of mental illness believed the stigma surrounding it. After his diagnosis, I repeatedly asked myself why it couldn't be something more seemingly straightforward, such as anxiety or depression. I learned to accept his illness over time, but it is difficult when others are not able to do the same. The lack of support we've been shown in our struggle hurts.
Reactions to Mental Illness Vary Greatly, But the Lack of Support Is Most Hurtful 
The period after my husband's initial hospitalization was particularly difficult for us and the lack of a support system was noticeable. We couldn't go back to the way things were, yet we had no idea how to move forward. We were also at a complete loss as to what to say to others. What would they think? Would they treat us differently? Would they understand and show compassion? 
We came up with simple excuses for those around us as to why he was no longer working. We told only close family and friends, and even they heard a simplified version of events. Some were understanding and supportive. Others, not so much. We lost contact with some friends after uncomfortable conversations and certain family relationships grew increasingly distant with time.
After one particularly unpleasant interaction, we decided that it would be best to tell the world. We chose to become advocates for those with mental illness and told our story. It was beneficial for us both, and his hospitalizations seemed a distant memory when he suffered a relapse. My last post describes the experience in detail if you are interested in reading. There were many associated surprises, but the reaction of some of those around us was perhaps most surprising of all.
The Lack of Support from Others Doesn't Diminish Your Value
We were shocked that some who we thought were part of our support system seemed not to care. I can't begin to understand the motives of others, but that lack of support hurt. Perhaps they were busy or were particularly susceptible to the stigma surrounding mental illness. I don't know, but it hurt. 
Regardless of the reasons others step away, you shouldn't take it personally. Don't let the actions of others change your view of yourself or your loved one with mental illness. Their lack of support does not diminish the value of your loved one. It is okay to set boundaries and take a step back from those who may be unsupportive of your struggles. What is most important is that you do what is best for you and your loved ones. 
APA Reference
Law, M. (2019, June 13). Coping with a Lack of Support from Others, HealthyPlace. Retrieved on 2023, May 28 from https://www.healthyplace.com/blogs/mentalillnessinthefamily/2019/6/coping-with-a-lack-of-support-from-others
Author: Megan Law