Create Bliss One Moment at a Time
Nothing is permanently perfect. But there are perfect moments and the will to choose what will bring about more perfect moments.~Mary Balogh
Bliss Only Takes a Moment
Have you ever stopped to think what you can possibly accomplish in a split moment? Have you ever looked back at a moment and thought, "Geez I was feeling really happy in that moment"?
It only takes a moment to create a profound, persistent satisfaction and a sense of well-being. It only takes a moment to create a positive feeling of immense fulfillment and joy that springs from within and without. While it is not something you can just pick up at the local Walmart or order online, you can choose in a split moment to create bliss.
I like fresh flowers. Flowers make me feel better and happier. Their fragrance, vibrancy, and beauty give me a sense of peace. Flowers make me smile and are nourishment for my soul. For me they are a ray of sunshine and provide a seamless transition between nature and me. So quite often, I purchase a bouquet of flowers to place in my home where I can enjoy this experience of recurring happiness.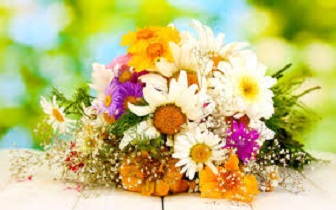 A few weeks ago, I stopped to pick up flowers for me and in that moment, I thought, "I want to make someone else smile today". So, I purchased two bouquets of flowers to give to a couple of people at my office that assist me with things occasionally. Oh my, in that moment when I handed the flowers to them, it was seeing the delight on their faces that brought me a feeling bliss beyond measure. It only takes a moment to create bliss.
A huge part of being able to create bliss one moment at a time is being self-aware in your daily life. Often times we are so fixated on self we fail to look beyond our own viewpoints to discover how we can create a moment of bliss for others. If you are open to it, this will immediately reflect happiness back to you.
Five Fundamentals for Creating Moments of Bliss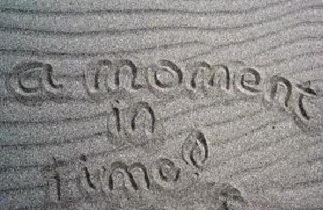 Creating moments of bliss will be different for everyone. This means, there is no text-book answer to happiness. However, there are things you can do routinely differently that can lead to living a blissful life. Here are five fundamentals for creating moments of bliss:
Be self-aware. It helps you pay attention to your emotions, thoughts, behavior and how you communicate to self and others.
Do something kind for another. It helps nurture peace and love within you.
Suspend judgment. It helps you set-aside preconceived notions about how the moment should play out.
Smile and laugh. It is powerful remedy for stress and fuels happiness.
Express gratitude. It helps you focus on what is going well in your life and those you love.
Life is not made up of minutes, hours, days, weeks, months, or years, but of moments. You must experience each one before you can appreciate it.~ Sarah Ban Breathnach
You can also find Dr. Savion on her website, Google+, Twitter, Linkedin and Facebook.
APA Reference
Savion, S. (2014, June 14). Create Bliss One Moment at a Time, HealthyPlace. Retrieved on 2023, September 28 from https://www.healthyplace.com/blogs/livingablissfullife/2014/06/create-bliss-one-moment-at-a-time
Author: Sydney Savion, D.Ed.