3 Ways to Lose the Winter Blues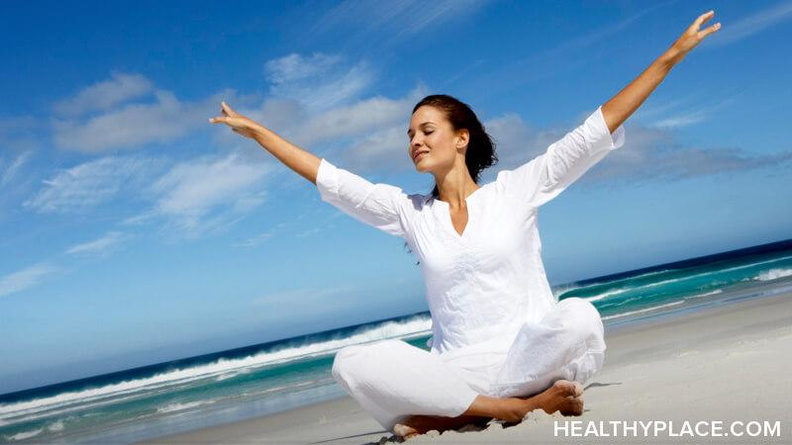 Look, it's not uncommon for you to feel melancholy, energy drained and gloomy during the winter season. The winter blues can become seasonal affective disorder (SAD), so if your winter blues includes SAD symptoms, see your doctor. But, if SAD isn't involved, you can lose the winter blues with a few self-help tips. Here are my favorite ways to lose the winter blues.
Ways to Lose the Winter Blues
Get Enough Sunshine
First, get as much sunshine as you can and turn on the artificial lights when you can't. However, what is known is that exposure to light, especially sunlight, plays a huge factor in moderating your winter blues. (If you have bipolar disorder, light therapy could cause mania, so check with your doctor before starting the practice.)
Visualize Spring
Open your mind's eye and think about spring. Close your eyes. Really! Try this:
Close your eyes.
Visualize sunny skies,
hear the sound of birds chirping,
taste the fresh squeezed lemonade,
smell the blooming vibrant flowers, and
feel the touch of a warm gentle breeze against your skin and
the sensation of a magnified emotional state of joy, fulfilment, and happiness, now!
For me, visualization helps renew hope that soon the bright skies, warm outdoor air, spring rains and flowers will come again. Hope is empowering.
Expect to have hope rekindled. Expect your prayers to be answered in wondrous ways. The [winter and] dry seasons in life do not last. The spring rains will come again. ~Sarah Ban Breathnach
Boost Your Bliss EQ
If the visualization trip doesn't oust those stubborn winter blues, turn it up a notch and boost your bliss EQ (Emotional Intelligence – How to Increase Your Bliss EQ). Whether it's winter, spring, summer or fall, being self-aware and managing your feelings and emotions will better inform how you experience life, what you are thinking and how you acting.
Watch for More Tips to Lose the Winter Blues
Having the capacity to be self-aware and identify what fuels you and lifts you up will squash negative energy and harness positive feelings and emotions that will go a long way towards ousting your winter blues and boosting your bliss EQ. Watch this video, and tell me what you think in the comments.
You can also find Dr. Savion on her website, Google+, Twitter, Linkedin and Facebook.
APA Reference
Savion, S. (2014, February 15). 3 Ways to Lose the Winter Blues, HealthyPlace. Retrieved on 2023, December 4 from https://www.healthyplace.com/blogs/livingablissfullife/2014/02/oust-winter-blues-and-boost-your-bliss-eq
Author: Sydney Savion, D.Ed.