About Sherry Polley, Author of "Dissociative Living"
Hello, my name is Sherry Polley. I am currently 31 and living in Indianapolis, Indiana. I will be blogging for the Dissociative Living blog. I was formally diagnosed with dissociative identity disorder (DID) around 2008. I have since recovered from the disorder due to therapy and a miraculous medication. I had been living with the disorder for my entire life, and found it to be very confusing until I received and understood the diagnosis of DID. It wreaked havoc on my life and was very painful. I did a lot of unpleasant things when my alters would take over and my loved ones were very concerned about my behaviors. I am here to tell you that recovery is possible, from dissociative identity disorder as well as others.
My Struggle with Many Mental Illnesses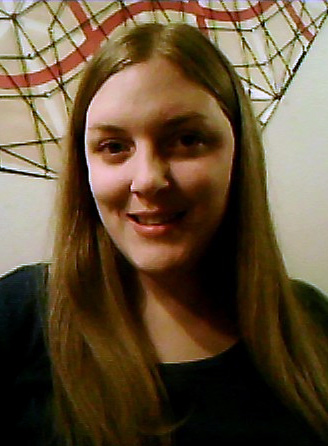 I also have been diagnosed with several other conditions, including Tourette's syndrome, major depression, attention-deficit/hyperactivity disorder (ADHD), conversion disorder, borderline personality disorder and an anxiety disorder. I still struggle with some of these but have made some strides. I am a firm believer in the power of therapy and medication. It is my desire to spread hope through my blogging here so that others may believe that recovery is possible. I also hope to show that no one is alone in their struggles, as there are always other people who have experienced the same feelings and realities.
I Am Not My Dissociative Identity Disorder Diagnosis
I am not my mental illnesses. There is so much more to me than that. For one, I am an artist. I graduated with my bachelors of fine arts in printmaking from the Herron School of Art and Design in 2011. I actively work on art and do some showings as well. Art has been my passion since I was a little girl. I believe it has provided a great outlet for my struggles with severe mental illness.
APA Reference
Polley, S. (2015, January 13). About Sherry Polley, Author of "Dissociative Living", HealthyPlace. Retrieved on 2023, December 3 from https://www.healthyplace.com/blogs/dissociativeliving/2015/01/about-sherry-polley
Author: Sherry Polley
What is this miraculous medication you were taking?
Sherry -
Your blog and profile give me hope that I am going to share on behalf of a young lady who has DID. She has had years of trauma very serious physical, emotional and mental trauma, and is working with what I believe to be a team of skilled therapists. However, her and her alters - for whatever reason - has chosen to trust me in this journey they are on.
She has no one else outside of the therapists that are working with her.
I would be very interested in understanding what I can continue to do to assist her.
Thank you -
Chris
I am feeling very strange, different, lonely, crazy, mentally ill, mentally disturbed today. I am struggling with accepting.....no, not accepting the "others", I am struggling today with being okay with there being "others" in me. I am angry and don't have anyone to be angry with. I am sad with no one to be sad with. Feeling like I need support but don't have any. I have a great counselor but I can only see him once a week. And the little girl has been seeing him for several weeks, so I feel like I don't have a counselor anymore. :(
Thank you so much for all the work that you obviously have put into this website. When I am feeling alone or scared, this website gives me a place to go for understanding and compassion. I am still reading through everything and I am hoping I don't ever get to the end....but if I do I will just start from the beginning again! Thank you!
I am still trying to read through everything on this website. Thank you so much for all the work that has gone into creating this safe place for us. When I am feeling lonely or afraid, this is the first place I come to and I always find understanding and something comforting.
Your comments - ' I have since recovered from the disorder due to therapy and a miraculous medication.'... Disturb me greatly. Parts are a part of us, they are what make us whole. Therapy is there to help us acknowledge and accept these others. Your words of 'recover from the disorder' seems as though give done away with the parts....you can't make them go away.
Sherry, I am sure that you believe that "the fact that I have DID suggests that something happened." Wow, this is straight out of The Courage to Heal, which was written more than 20 years ago. I would suggest you read some more recent things written by members of the ISSTD that suggest that nothing needs to "have happened" for you to suffer from DID. Many are suggesting that problems with attachment, not childhood sexual abuse, are the biggest cause. And even in the case of CSA, it is often the betrayal trauma of the non-offending parent which is worse than the CSA, and harder to get over. You are perpetuating a myth which causes deep unrest in people who spend years in therapy looking for "what happened" rather than what I can I do now to live my life.
I am now 46. I was in therapy about 15 years ago working on sexual abuse from childhood. I didn't have any memories of the actually abuse because my memories ended right before the act happened. But I had severe PTSD, avoiding all intimacies with my husband, etc. After therapy I had a very functional life. I was never aware of different identities or voices.... until I sought counseling from a counselor that regularly emotionally abused me for two years. Now, I am back in counseling with a trusted counselor and have become aware of two other personalities. Can a new trauma (like the one I recently experienced with the awful counselor) cause the personalities to become more pronounced? This last month I have become aware of feeling as a 4 yr old and she has come out the last two weeks with the trusted counselor. Is it possible to make one identity come forward? There are times (when I am alone) that I would like for her to come out but I don't seem to have control like that. I have complete memory of when I feel like the little girl but when I am switching back after an extensive time of being little then my mind is very foggy and I don't have a clear memory of that time. Also, am I supposed to know if the little girl has memories that I don't have when I am the little girl? Like, when I feel little, I don't think I have any additional memories but then the little girl says something like "he touched me". This is all so new to me having just started experiencing this only in the last month. Thank you for the information on this site and your responses!
Thanks for doing the blog. If I may ask, what medications worked for you? It seems I've tried med after med, level after level, combo after combo and nothing works. only thing they do is make me fatter. I too do abstract art.Maybe you talk about this later and I haven't found it but my therapist always wants us to identify who we are, asks to talk to someone specific or something else that we aren't willing to do. How do we progress if we are stuck at the communication point?
Thanks
Peggy Sue, I have Exactly the same things you do. I'm 46 and have had these things all my life. My first memory being when I was at the age of 6. I've been on several different medications since I was 21 some worked for awhile, most not at all. I suggest a few things. Guided Relaxation and Meditation. Either through ITunes or YouTube. Extremely Helpful. There is a website called Anxiety & I on FaceBook. I follow Daily and offer suggestions as well as learn from others. It's a forum that allows you to post your concerns, questions, and experiences Anonymously. Many people comment with Support and Advice. Not sure where you live but Madicare, Medical, Etc,.. Are financial help programs. I Pray things get better for you ASAP.
I have been living with major depression, Anxiety and panic disorder, Ptsd ,Agoraphobia, social anxiety and OCD. I was hurting more than I could stand last month and I ended up cutting my arm with a razor knife in my pathetic attempt to make the pain stop. The sick part was that it worked. I'm in my mid 50s and. These mental illness have taken the amazing life I had and left me with only fear, deep sadness and isolation. Not getting anywhere with meds finding any one on one therapy (0 income for over a year)
I wish there was a website where they had a chat room with therapist I could talk to. I have a shrink (county mental health and they just puch meds that they are permitted by the county to prescribe. ) none work even a little. At this point I'd be willing to be on something like Thorizine (sp) I'm literally at my wits end . do you have any advice for me? PLEASE
I swear you make me smile! Thank you for what you are doing. I love you..you have so much inspiration and hope to offer others. OXOX's
Leave a reply