What Do You Do About Mental Health Warning Signs in DID?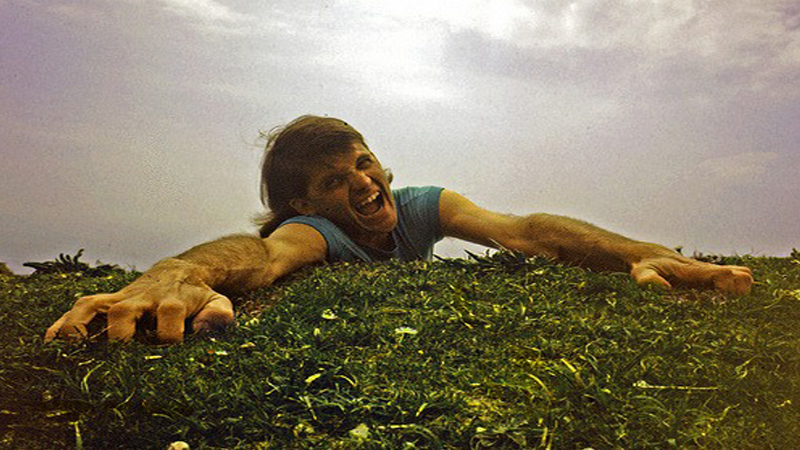 If you have dissociative identity disorder, dissociation is your primary coping mechanism. As such, it's both adaptive and maladaptive. It allows you to continue functioning despite overwhelming stress. But dissociation is also what prevents you from recognizing that you've fallen off a cliff until you hit the ground. The idea behind taking stock of mental health warning signs is to notice your free fall a little sooner. Ideally, you'd eventually have the awareness to see the edge of the cliff from a distance and avoid it altogether.
I've been thinking a lot lately about a reader comment that illuminated the missing piece of this plan. She wrote,
About 2 hours ago, something happened somewhere inside that felt like parts of me just crashed. But I am still going. Then I've just read your list, and I'm now like "oh okay, maybe I need to recognize some big red flags!" Problem is - what do you do once you recognize the red flags?!
Awareness is the antidote to all things dissociative identity disorder, and any improvement in that direction is something to be proud of. But pride aside, what good is recognizing mental health warning signs if you don't know what to do about them? Ultimately, lasting change - getting to the point where you can see the edge of the cliff and move away from it - requires not just recognizing mental health warning signs but responding to them in a way that halts and reverses the free fall. In other words, decreasing dissociation isn't enough. We also have to do something. But what?
I Don't Know What to Do about Mental Health Warning Signs
One thing I know about many people with dissociative identity disorder is that they started not just falling, but being tossed off of cliffs very early in life. The first few times they might have recognized what was happening and tried desperately to cling to the edge or, barring that, scream for help. But when there were no other options, and all of their resources were exhausted, dissociation cushioned them not from the fall, but from the awareness of it. As a result, many adults with DID haven't the foggiest idea what to do when they get into any kind of trouble. I certainly don't.
In my experience, the demands of daily life are unrelenting regardless of how sick, tired, terrified, or injured I am. So what if I recognize my mental health warning signs? There are still:
Chores to do.
Kids to feed.
Bills to pay.
Expectations to meet.
Life doesn't wait for us to catch our breath. Still, I know there are solutions here that don't include my old stand-by, dissociation. It's possible for me - and you - to learn to recognize mental health warning signs and rescue ourselves before we hit a wall. Let's brainstorm. We're going to have to figure this one out together.
APA Reference
Gray, H. (2011, January 21). What Do You Do About Mental Health Warning Signs in DID?, HealthyPlace. Retrieved on 2019, September 16 from https://www.healthyplace.com/blogs/dissociativeliving/2011/01/what-do-we-do-about-mental-health-warning-signs
Author: Holly Gray