Get the Most Out of Dissociative Identity Disorder Support
Lately I've a greater need for Dissociative Identity Disorder support and community. But like most people with DID, I have serious trust issues. I'm far more comfortable on the fringes of any given group where I have a clearer view of the dynamics and can maintain a safe distance. Still, I'm a human being wrestling with tough stuff. I need understanding and fellowship - something many with DID find sporadically, if at all. It's important, therefore, to get the most out of whatever support we're given.
[caption id="attachment_936" align="aligncenter" width="360" caption="Photo by Linzi Clark"]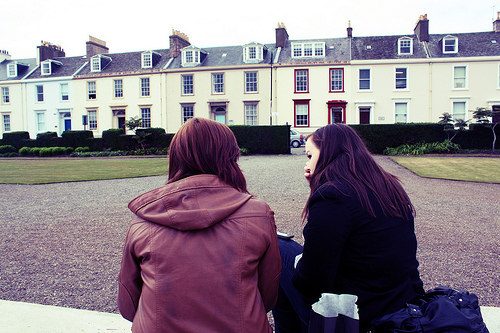 [/caption]
Value Small Acts of Dissociative Identity Disorder Support
I used to write about DID to an audience of no more than five. Desperate for support but scared to reach out, I'd periodically write something, immediately feel overexposed, and regret speaking up at all. One day I said as much and asked for a sign of life, anything to let me know my readers heard and cared. A friend replied simply, "I'm here. I'm listening." Does that seem like a paltry offering? Truth be told, listening is a grossly underrated gift. Sometimes these small supportive acts aren't so small when we stop to consider their value. Part of getting the most out of what we're given is recognizing what's offered. It would have been easy to brush off my friend's comment as lip service. It also would have been short-sighted - she's since made good on her offer many times over.
But what if I hadn't asked?
[caption id="attachment_940" align="alignleft" width="240" caption="Photo by Alina Sofia"]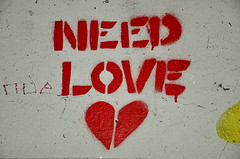 [/caption]
Ask for Dissociative Identity Disorder Support
It's terrifying, I know, to ask for what you need. I usually suffer in silence rather than risk rejection. Asking for support won't always pan out well. How many times have you put your neck out only to be reminded of why you have trust issues in the first place? How many times have you ranted that people will let you down and the sooner you get that through your thick head the better? A lot? Me too. But I've also marveled at the enormous human capacity for compassion and empathy. I try to give those experiences at least as much weight as the disappointments because I know my chances of getting what I need are sorely diminished when I don't ask.
Give Dissociative Identity Disorder Support
Call me a cynic but I don't believe true altruism really exists. As noble as my primary motives may be, I get something out of supporting others. Giving someone else support and encouragement reminds me that other people are hurting and vulnerable too. By offering another the grace and understanding I so badly need, I'm not just letting them know they're not alone; I'm letting me know I'm not alone too.
Genuine support, I believe, includes recognizing that empathy and compassion aren't enough to heal the wounds most people with Dissociative Identity Disorder are living with. But if you're like me, they're enough to sustain you for another day.
Follow me on Twitter!