Dissociative Identity Disorder Video: Negotiating with Alters
Dissociative Identity Disorder can leave you feeling like much of your life is out of your hands, subject to the varying agendas of your alters. Last week, in the comments to my post Love and DID: Sometimes More is Less, reader Dana offered an insightful perspective on the potential payoffs of greater system awareness and communication:
[caption id="attachment_396" align="alignleft" width="269" caption="Photo by ky_olsen"]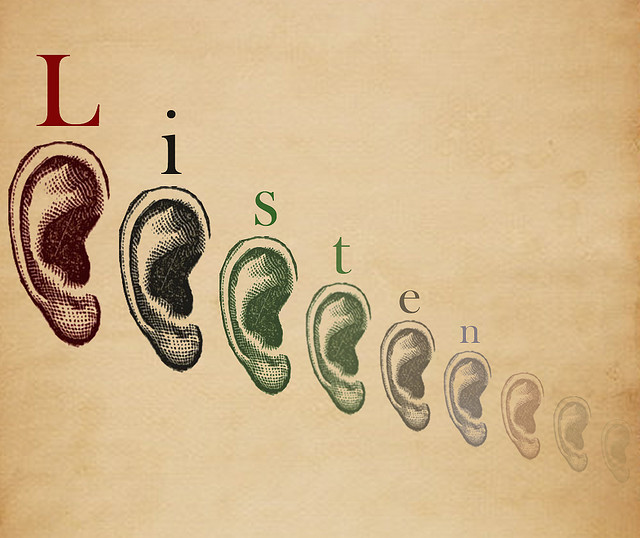 [/caption]
"As an individual with DID gets to know their parts, learns to communicate effectively with them and works to become co-conscious and awareness increases, it is possible for things to stabilize and compromises to be made."
Dissociative Identity Disorder Video: Understanding Alters
I'm still very much in the process of increasing my internal awareness and communication. Even so, I've had some dramatically successful experiences negotiating with alters. In this video, I want to share with you today one of the most important things I've learned about working with alters to reach compromises.
Follow me on Twitter!
APA Reference
Gray, H. (2010, September 7). Dissociative Identity Disorder Video: Negotiating with Alters, HealthyPlace. Retrieved on 2019, September 21 from https://www.healthyplace.com/blogs/dissociativeliving/2010/09/dissociative-identity-disorder-negotiating-with-alters
Author: Holly Gray
Hi Lisa,

Thanks for commenting.

"That experience led to a flood of anxiety attacks, especially in the mornings, and it feels like many others inside want the same recognition and feeling of relief."

That's an interesting (and frustrating?) result! It makes sense, though. I can see how offering recognition and gratitude to one system member might provoke a clamoring for more of the same from others.

Your last point is one I'd not thought to make. Approaching a system member with empathy absolutey creates more opportunity for learning about them, what motivates them, and their role in the system than resentment could ever allow for.
Hi Darla,

I understand feeling annoyed. I get frustrated and angry and resentful too. And I think it's good to express that to those involved. It's hard to find any real gratitude when I'm stuck trying not to be angry.

"My therapist is helping me develop some imagery for nuturing this child part."

That's new to me too, and interesting. We communicate through imagery a lot. So using it as a healing tool makes sense to me.

Thanks for your comment, Darla.
Leave a reply