Chronic Pain and Illness Create Depression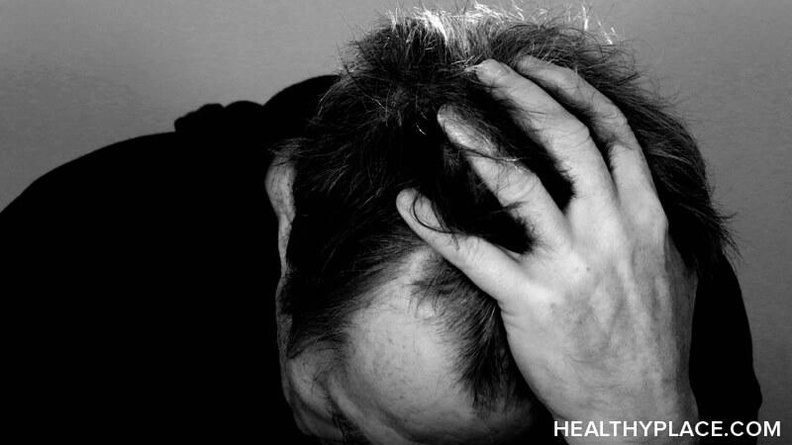 Chronic pain and illness create depression, and I live with all of them. I have shared with you before that depression has been with me for a long time now. My last major bout of depression was in 2006, but I, like so many others, still live with the less severe aspects of depression on an ongoing basis. I want to talk to you about my last experience with a major depressive episode because it is greatly linked to a co-morbid condition I have. I know others also relate to chronic pain and other illness creating depression.
Chronic Pain and Illness Comorbid to Depression
Co-morbidities are many, but one that I have found to be especially predominant is chronic illness and chronic pain. Chronic illness covers a lot of issues, from migraines to cancer. And chronic pain can be as simple or as complex as chronic back pain. For me, the main source of my chronic pain/illness is fibromyalgia, which as luck would have it, often brings with it another spectrum and variety of co-morbid and painful conditions.
I experienced a very physically and mentally difficult pregnancy in 2005. I was sick the entire pregnancy and my previously well-managed depression and anxiety came raging back while I was ill. My body was taxed in a new way and I was not taking the regimen of medications that had been working very well for me prior to the pregnancy. For the safety of my baby, I wanted to be free of as much medication as I could. It was a mutually agreed upon decision between me and my physician.
As the illnesses, pain and lack of sleep worsened during my pregnancy, so did my depression and anxiety. As the pregnancy continued all symptoms worsened. I eventually experienced pre-term labor, bed-rest and later delivered my son just a little bit prematurely at 37 weeks. Prior to his birth I was experiencing suicidal thoughts, severe anxiety and insomnia. I spent night after night pacing my house, and even the neighborhood at times, doing my very best to keep my sanity intact and distract my mind from the pain and internal struggle I was experiencing. One night, I sat in my vehicle in the garage, with a very full and beautifully round belly, keys in the ignition, debating whether or not to start the car with the garage door closed. It was a most terrifying night. I quickly addressed the severity of the issues with my physician after that.
I tried to take some medication that was considered relatively safe during pregnancy, but to no avail. The pain and anguish, as well as physical issues I was experiencing continued to worsen. When my doctor decided to induce labor, it was a life-saving procedure. I had never been more excited to be on anti-depressants and get back to "myself" again. I embraced my new love in life, my child, fully, but I was not able to parent him as well as I wanted because something was still wrong. I took my medications, I was able to sleep more and better, but I experienced pain in places and at intensities that I had never experienced before, I wondered for weeks, what was wrong with my body?
Seeking Answers for Depression and Chronic Pain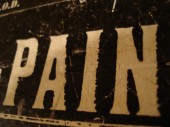 Finally, I had to seek out answers. I was filled with sadness because I was not able to get back into life the way I wanted to and I was experiencing so much pain that holding my baby was extremely difficult, walking and standing almost unbearable at times. In time, a period of weeks and months, I was given the diagnosis of fibromyalgia and a lot of things started to become more clear.
The physical and mental trauma I had experienced during my pregnancy very likely triggered the development of this syndrome of pain and fatigue. Although it made sense, a lot of stigma surrounds the diagnosis of fibromyalgia and so much is unknown. The pain was relentless and my depression worsened. I plummeted to the darkest depths that I had ever seen before. A suicide attempt and a lengthy hospitalization eventually ensued.
Pain, especially chronic pain, does something to our bodies that makes us extremely vulnerable to depression. There is almost an instantaneous change in my mood when I am experiencing a lot of pain and I believe that is pretty universal. Who feels happy when something hurts? It's hard to feel at peace when you are unable to enjoy day to day activities much less your hobbies and favorite past-times. I was devastated and I believe it's only normal to have that reaction to a life-altering illness or chronic pain.
Chronic Pain Is Connected to Depression and Suicide
Little is documented, if anything, about the connection between chronic pain/illness and suicide. When a suicide occurs, or when an attempt occurs, there are no records to show that a chronic illness was also present. We have no way of tracking the statistics on this relationship, but the relationship is very real. I have experienced it personally and I see it every day within the online communities I frequent. Chronic pain can be deadly. Chronic illness can be extremely detrimental to one's mental health.
I want the world to know that when we are suffering from physical pain or illness, or when a loved one is suffering, even if it seems minor to you, it is very important to make sure that the proper supports are in place. Mental health practitioners, family support, engagement in communities that understand the challenges of one's illness are all vital to maintaining and achieving optimum mental health and staving off depression.
I want the world to know that we cannot ignore our pain or the pain of others. Chronic pain and illness are breeding grounds for depression, me must do our very best to make it uninhabitable.
APA Reference
Kiel, A. (2011, June 22). Chronic Pain and Illness Create Depression, HealthyPlace. Retrieved on 2023, December 8 from https://www.healthyplace.com/blogs/depressiondiaries/2011/06/chronic-pain-and-illness-breeding-grounds-for-depression
Author: Amy Kiel
Thanks for sharing this really important subject. I am also someone who deals with chronic pain and chronic/treatment-resistant depression. I have almost daily migraines and osteoarthritis in my knees and lower back which make it difficult to get around. It feels like there is something constantly "gnawing" at me...I'm irritable and probably if it weren't for my medicine I would be divorced, unemployed and/or worse. It really stinks. I can't say much more because I have to admit I'm having a hard time just writing this, but I do feel your pain and I pray that you find whatever it is to feel better so that you can enjoy life. God bless.
I am truly thankful to the holder of this site whoo has shared this
wonderful article at at this time.
Depression as frequent and hard mental disorder implicates different somatic and psychic illness for depressed ill person. Amongst them chronic pain is presented as dominant and most resistant symptoms of depression. Its effective and successful treatment in itself side improves others tiring difficulties of depressive syndrome, that contributes on better management and efficient psychiatric treatment of depression. However, antidepressant medication remains crucial and basic psychiatric treatment of depression, which also is the main helping undertake in decrease of commorbid disorder to depressive patient. Therefore, there is a mutual interaction between cardinal suffers of depression and its associate morbid entities. In this direction should be the complex therapeutic approaching of depressive syndrome, because it is the best way to prevent the large spectrum of morbid entities, that in other side burden the definitive prognosis of depression.
Leave a reply