My Depression Feels Unreal
There are times when the reality of the illness I live with, Major Depressive Disorder, feels unreal. There are times when it seems like a distant memory and as if perhaps the previous suicide attempts and months of darkness never happened. This is one of those times.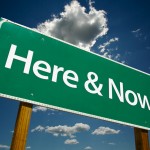 I Want to Disown Depression
I feel removed from this illness, almost with a tinge of guilt, as if I want to disown it. The dark times of my past, even times where I have teetered close to another episode in not so distant history, feel like they are no longer a part of me. There is a desire to remove myself from the diagnosis, to claim, "I am healed!" But I know better. I know after almost 20 years of living with it, that my days could be numbered. The truth is that I must stay self-protected and guard myself in appropriate ways so as to stay as healthy as I can for as long as I possibly can. Do I dare dream it could be forever?
Staying on the Good Side of Depression
Approaching 5 years since my last and most serious suicide attempt, it feels great to know that I have come so far... and it's tempting to shrug off the shroud of the label, the diagnosis that occasionally feels like it is haunting me. I know, though, that even just a few months ago, I felt the darkness knocking at my door, begging for me to let it in. I am fortunate that I was able to step beyond the shadows and live in the light of a life free of a major depressive episode. I attribute this to continued care by a good physician, a continuous effort on my part to learn more about myself and my coping mechanisms, and my desire to continue to make efforts to self-improve and learn new techniques for living well. I also attribute this to the community I have online for support and and encouragement, a connection to others who understand, as well as the ability to write about my personal challenges and triumphs, no matter how small they may seem to others.
I am currently experiencing a time of unusually high stress. Life has been turned upside-down and inside-out more than once in a matter of about 3 months. I have experienced at least 3 of life's most stressful events: divorce, job loss, and moving, in this period of time. I can see my own resiliency but also see ways in which I begin to suffer at times like these. Life becomes more cloudy, priorities are more difficult to keep in line and obligations are heavier on my shoulders, sometimes paralyzing me into inactivity. And yet, I have stepped beyond these limitations and have found new paths to take and continue to work towards refocusing and renewal, something I may not have been able to do in years past. I can see my strengths shining through beyond my weaknesses and that feels good.
A History of Depression Doesn't Have to Be a Detriment
My journey towards healing and health is ongoing. There is a temptation still to say, "I've arrived". While I may want to dispose of my diagnosis at times and all that goes with it, I accept that it is part of my life experience. It is a real and true health risk that I am predisposed to and if I am not careful I could succumb to it again. As soon as I stop living like that is the reality, I put myself at much greater risk. The benefit of holding on to this truth is much greater than any reward I would gain by claiming I no longer live with depression. I always live with depression. The skeletons are in my closet (and posted online!) and the hard core truth is that I am a person who will always need to keep this part of my life in check. I am only a few steps away from a depressive episode at any given moment, and that is just my reality.
I don't want to see this as a detriment but rather a barometer to healthy living. I can accept this about my life and my health and continue to thrive and grow despite of it and because of it. It doesn't need to be a shameful experience or a cloak of impending doom. It is a good measure for me, a guidepost of sorts. I choose to utilize the warning signs of depression as a road map steering me towards better mental health.