Recurrent Major Depression: I Don't Always Want to Die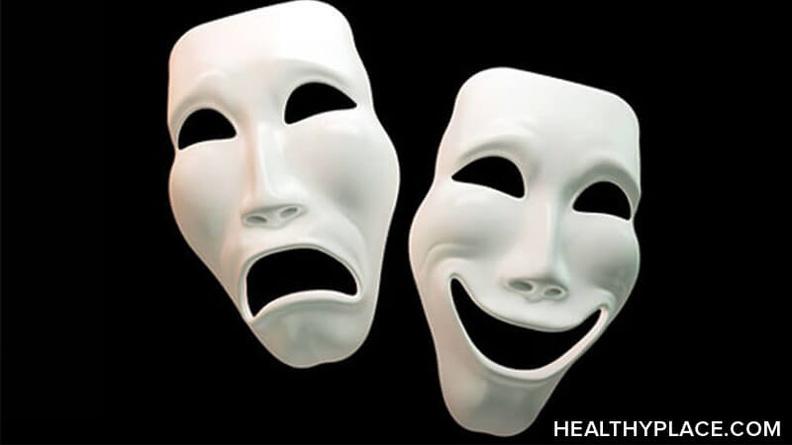 One of the most horrific aspects of major depressive disorder (MDD) is the severe stages of it, when the pain is most unbearable and so intense that a person feels like it would be better if life were over. It is truly one of the most terrifying of experiences to live in that space between fighting to live and fighting to die. But there are also challenging times living with major depressive disorder that are not quite so dramatic, yet still difficult and require an extra sort of energy to manage.
Recurrent Major Depression Requires Constant Vigilance
Living with recurrent major depressive disorder is not all about wanting to die, it is also about managing a "lower level" of depression and watching out for the prodromal stage and symptoms that occur just before a major depressive episode might occur (5 Signs You're Heading Into a Depression & 5 Ways to Fight Back). This less intense but still present part of living with major depressive disorder means that life is not of the caliber and quality that I wish it would be a lot of the time. It means that I still have to push myself harder than what I believe the majority of people who do not live with recurrent MDD have to do; it takes a different kind of effort.
Diligent Effort and Self-Care
Am I feeling sorry for myself? I don't think so. I believe it is absolutely true that I have to take extra care and effort to do things like getting out of my pajamas, eating healthy, taking my medications, and employing healthy practices in my life. If I don't do these things, then in addition to the normal, "I feel really icky" response, I could be headed towards a debilitating and very dark time, that with each episode may take longer to recover from. Everyone needs to pay attention to their self-care, but if I don't, it can spell major disaster for both me and my family. Even with putting these things into practice, it is still possible for a severe episode of depression to sneak in, but at least, if I can do these things, I can help to protect myself against it.
Little things, like getting out my pajamas, are truly extra difficult for me, as silly as it may sound to some and as silly as it sounds to me sometimes. It's definitely my truth. Some of this may be further amplified by the condition of fibromyalgia that I also live with, but the effort that it takes some days to get from pajamas to pretty can feel insurmountable. It's the extra level of difficulty that normal tasks hold within them that reminds me I am not living the same kind of experience as a lot of my family and friends. I don't consider myself lazy, but it may appear that way at times. When I feel good emotionally and physically, these normal basic kinds of things aren't as hard, it's a good way to gauge how I am really doing, but it isn't always so easy to see.
Major Depressive Disorder Blinds Us
Something about major depressive disorder blinds us. It makes it harder to see ourselves objectively and to catch on quickly to changes in our mood and behaviors. As a result of living with this for so many years, I am sometimes extra observant, perhaps at times overly so.
I pay attention to my mood fluctuations and I feel them intensely. I can easily become fearful if I feel a big dip and I can easily feel saddened by a lack of energy. On the other hand, when I am doing well, I am extra appreciative and do my best to be present and not to squander it away. In some ways it is a blessing, in others, it's a curse.
What I Want You to Know About MDD
It's important that others understand that living with major depressive disorder does not mean that I am always feeling suicidal, that I am always on the brink of unmanageable depression. It's important that people know that living with major depressive disorder is not always the drama and darkness that it can be at its worst.
But what I most wish people knew and understood is that living with MDD is hard work. It's an extra burden. Please don't think me lazy or sad, just know that I need a little extra umph! to get me going and extra care to keep me healthy.
APA Reference
Kiel, A. (2011, June 1). Recurrent Major Depression: I Don't Always Want to Die, HealthyPlace. Retrieved on 2019, July 23 from https://www.healthyplace.com/blogs/depressiondiaries/2011/06/recurrent-major-depression-i-dont-always-want-to-die
Author: Amy Kiel