Time for Tech in Depression Treatment
I attended a meeting last night of a community health care consumers group. Essentially, they are a group that seeks to inform and educate the public on local and national policy making, while also taking the temperature of the public and their view on certain aspects of health care. One of the attendees was discussing all of the technological advancements in medicine in the last half-century, but duly noted was a lack in advancement (aside from pharmacology) in the area of mental health and treating mental illness.
This got my wheels turning.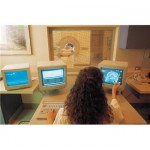 Looking for Advancements in Depression Treatment
I wonder what the greatest advancements in treatment options are for depression, why we do not hear of new treatment modalities and technology? It seems advancement might just be passing us by, is it because of the stigma or the complexity of the issues? Is it simply ignored or is my assessment off base?
Where's the Health Technology for Depression?
While there have been improvements in the overall standards of care as well as the usage of ECT and it's safety, we see little by way of new technology for treatment of depression. One technology that I have read about and holds some promise is transcranial magnetic stimulation. But yet, many years after it's introduction, it still has not been fully researched nor given the proverbial "thumbs up". When I first read about this new treatment I was hopeful that it could be something I might one day have the chance to try, yet, there is little to no word on when or how it will become available.
Are there technological advances in the field of medicine that I am unaware of? Certainly. But shouldn't we, as consumers, be the first to know about our options? How many suffer from hard to treat, or treatment resistant depression and would greatly benefit from an advancement in mental health much like the advancements we see in cardiology or cancer treatment?
Looking for Treatments to Treat the Mind and Body
Sometimes this whole game, the whole idea that our head is separate from our bodies and therefore covered differently by insurance, really frustrates me. It seems an injustice that this most integral part of our well-being, our brain, is territory that medicine separates as a whole different kind of business.
In the meantime, I'm hoping that the "whole health perspective" will be recognized more and more and that technological advances for treatment of depression steps it up a few notches. Do you have knowledge of gains in this area? What are your hopes for the future of depression treatments, especially for hard to treat (treatment resistant) depression?