Choices: A Powerful Influence on Depression
It has occurred to me recently, that I am often faced with choices in my life that have the potential to greatly influence my experience with depression. Each day, I face choices, sometimes simple, sometimes more complex, that could take me down a road towards depression or lead me away from it. The power of these choices is remarkable.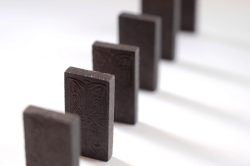 Do we have a choice when it comes to depression?
Thinking on this topic has created in me a curiosity about the power I have myself to either avoid, or contribute to, my own state of depression. In my past, I most frequently attributed my cause of depression to, in large part, heredity. It's in my genes. So much of this illness is about my brain chemistry and neurological function. I also believe there were many environmental factors that played a role in my development of major depressive disorder. But as I look closely at the power of my own choices, I wonder how much "control" I have over depression now. I even tempt myself to wonder, did I have any sort of control over the severity of or bouts of depression that I experienced in the past. This is such a different perspective for me, while I have for many years believed that I have the power to make healthier choices and learn to cope with depression, rarely have I truly looked at the role I play in the development or severity of it.
It's a slippery slope to consider this because the last thing I would want anyone, including myself, to feel, is that they caused their depression. It would serve me poorly to wallow in worries over whether or not I caused my own mental health issues. But what it can do for me now, to think about the part I played, is to give me a better sense of power over the illness.
At what point do our choices start to shape our experience with depression?
Looking back, it is clear to me that suffering from and developing depression is by no fault of my own. But, there are times in my life that if I had put into practice the tools that I had learned, or if I had made different choices, it is most likely that my experience with depression would not have been as severe. If I chose to take better care of myself at those points in time, if I had chosen to seek out the help of a therapist earlier rather than later, perhaps my family, my friends and I could have been spared some of the pain. Making these kinds of decisions for ourselves in the middle of a depressive episode, often becomes or feels impossible. I wonder if there a period of time when we can be proactive before the worst of the episode kicks in?
What kinds of choices do we make that effect depression?
Our diet, the amount of exercise we get, obtaining adequate sleep, and alcohol intake are all factors that can influence our level of depression. Choosing to stay out late and have a couple of cocktails is more likely to set me up for depression than coming home and getting a good night's rest. Choosing to stay in an unhealthy relationship or to participate in unhealthy relationship dynamics can effect my susceptibility to depression. Making the choice to eat a healthy diet can effect it as well. I have found there is power in the little choices, too. Taking a moment to go for a walk when I feel my mood dip or reaching out to a friend with a phone call can greatly impact my mood and safeguard me from some of the emotions that come flooding in during a depressive episode. Making small, but healthy choices impacts my level of depression and helps to keep me from dipping down too low.
My choices have power over depression.
So, with all of this reflection, I have come to believe that my choices have power. My choice to live healthier greatly reduces the susceptibility I have to experiencing a serious bout with depression. Even though I live with depression on some level on a daily basis, I can make daily choices to feel more powerful and be better armed for a surprise attack. I choose to eat foods that are healthy. I choose to participate in more in social activities. I choose to take time to myself and relax. I choose to do these things not because it cures my depression, but because it helps to protect me from it and to recuperate when times are extra tough. I will continue to make better and healthier choices because that experience in and of itself is powerful and feeling empowered is a good form of medicine for me.
APA Reference
Kiel, A. (2011, May 3). Choices: A Powerful Influence on Depression, HealthyPlace. Retrieved on 2019, August 25 from https://www.healthyplace.com/blogs/depressiondiaries/2011/05/choices-a-powerful-influence-on-depression
Author: Amy Kiel
Thank you for reiterating how important it is to recognize that there are aspects of depression that can be completely out of our control! Additionally, thanks for sharing what helps you. I connect with your comment and definitely can relate to the experience of being blindsided by this illness at times. It can be very empowering to realize the impact our choices make on our quality of life!
Leave a reply