A Goodbye and Thank You to My Readers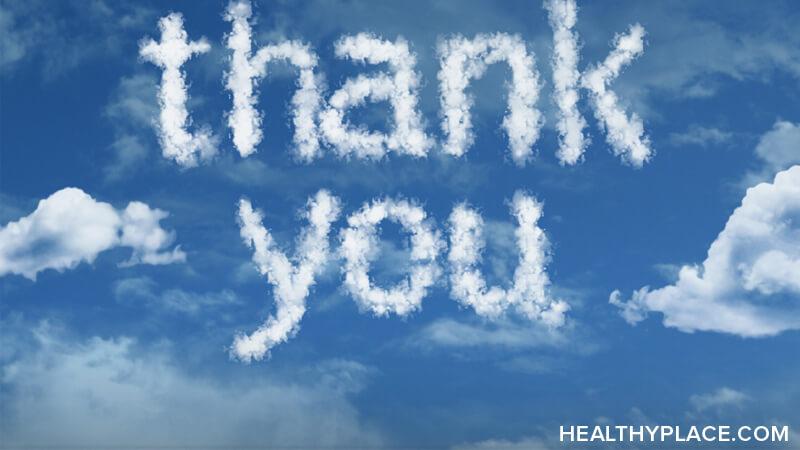 Writing has always been a healthy outlet for me to process and express my feelings. I have been writing since I was a young girl, and it has helped me through some of the darkest periods in my life. Throughout my time writing for HealthyPlace, I have had some incredible personal breakthroughs and have been able to connect with many others who battle similar demons. However, my path has taken me in a different direction, and I am saying a final goodbye to my readers within the Debunking Addiction blog. 
Thank You to My Readers 
I want to personally thank each and every person who took the time to read any of my work on this blog. I'll admit that I was extremely nervous about being vulnerable and sharing my personal experiences, but I have received nothing but love and support. My goal with this blog was to be as transparent as possible with my experience with alcohol and drug abuse, anxiety, and depression. I have said before that connection is key for recovery and healing, and I hoped to provide a safe space for others to know they are not alone on their journey. 
As most of us know, there are many negative assumptions and stereotypes around addiction, and I wanted to help break some of these stigmas. My experience with sobriety showed me how little awareness the world has of alcohol abuse and addiction specifically. I thought if I opened up about my experiences with alcohol abuse and sobriety, it might help others feel less isolated and more understood. 
A Final Goodbye from Kayla Davidson
While I am leaving HealthyPlace as a blog writer, my advocacy for mental health awareness will never end. My social media platforms will remain the same, and I encourage you to reach out if you ever need support, advice, or just someone to talk to. You are never alone in this world, and we need to hold space for those in recovery to find their strength again. You are worthy of living a healthy and sober life, and help is out there, waiting for you. 
Thank you all, and goodbye for now. 
APA Reference
Davidson, K. (2022, June 30). A Goodbye and Thank You to My Readers , HealthyPlace. Retrieved on 2023, December 2 from https://www.healthyplace.com/blogs/debunkingaddiction/2022/6/a-goodbye-and-thank-you-to-my-readers
Author: Kayla Davidson
Thank you for bringing so much value to this community with this blog. It has been such a joy reading your pieces and being able to relate to your journey . You have created a safe space of learning and growth where those of us who struggle with the similar Demons can come to not feel so alone! Thank you for all that you are and sharing about this topic.
Leave a reply