Whitney Houston's Death and Addiction Stigma
Whitney Houston's death kept me up Saturday night because my mind was racing. Not only from the shock of a legend being gone, but also the speculation and response from media, but mostly from people on Twitter and Facebook. There is so much misunderstanding, judgment, and blame placed on addicts whom die, and am saddened to not see more compassion for the struggle people face when struggling with an addiction. I know at this point the cause of her death is pure speculation, and I will not try to analyze the how and why in this post, because I feel I do not have enough information to talk about it, without more facts. I do want to address the life and loss of a legend, the realities of a struggle with an addiction, and the frustration and sadness I feel when seeing the responses to her death.

Loss of Another Musical Legend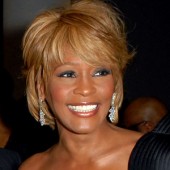 I grew up with Whitney Houston's music and acting. I remember when The Bodyguard came out, I was 12 years old, and since then I have watched the movie well over fifty times. The music, her range, strength and power spoke to me in such an important time in my life, where emotions often felt too big for my young age. When I heard of the news of her death, it was like a piece of my childhood was broken. I Will Always Love you is one of my favorite songs period. It seems, in the last few years, we have lost so many artists, including Michael Jackson, Amy Winehouse, and now Whitney Houston.
Stigma of Addiction and Mental Illness
I have stopped reading tweets and Facebook messages about Whitney's death because so many revolve around the, "I'm not shocked, she had it coming due to her choices" and "She threw her talent and life away for drugs" themes. Maybe I am so frustrated and upset because I struggled with an addiction. Maybe it's because my parents found me many times in the bathtub, sitting, and having to wake me up because I had blacked out. Maybe it is because I know the ins and outs of the torment of an addiction.
Whitney Houston's struggle was not so unfamiliar with those people we know in our lives, she just happened to struggle in the public eye. People have made comments how they do not understand how a person with so much money, and all the resources, could continue to make the same bad decisions.
I cannot seem to understand why people continue to believe people who struggle with an addiction have a choice. It is not like I woke up one day and thought, "I want to become physically addicted to alcohol, and ruin my life."
Addiction Facts
Addiction knows no boundaries. Anyone can become an addict regardless of age, sex, religion, race, sexual orientation, economic status, etc. ~ Alvin Powell
Alcohol abuse and dependency occurs in about 7.5% - 9.5% of US adults annually and Alcoholism is present in 20% of adult hospital inpatients.
According to results from the 2010 National Survey on Drug Use and Health (NSDUH), an estimated 2.4 million Americans used prescription drugs nonmedically for the first time within the past year, which averages to approximately 6,600 initiates per day. More than one-half were females and about a third were aged 12 to 17.
These trends are important to see how many people struggle with abuse and dependence, and how critical it is to get factual information to the public, and work on prevention programs, awareness of addictions, and information on evidenced based treatments.
The Science of Addiction
People do not choose to be addicted to a substance. It is a biologically based disorder. I know when I was in the grips of drinking, I couldn't see myself as having choices, I felt trapped in behaviors. I didn't want to throw away my life, be unable to function as a member of society, or hurt the people around me. When you are on a substance, drugs completely change the brain - they change its structure and how it works. These brain changes can be long lasting, and can lead to the harmful behaviors, as we see in addicts.
There is so much misunderstanding on why people try substances, and why they continue to use them despite negative consequences.
The initial decision to take drugs is for most people a voluntary act. However, when drug abuse takes over, a person's ability to exert self control can become seriously impaired. There are brain imaging studies from drug-addicted individuals showing physical changes in areas of the brain that are critical to judgment, decision making, learning and memory, and behavior control. Current scientists believe these changes alter the way the brain works, and may help explain the compulsive and destructive behaviors of addiction.
Celebrating Whitney Houston
Whitney Houston's career spans over 30 years, seven studio albums, and she had won 2 Emmys, 6 Grammys, 30 Billboard Awards, and 22 American Music Awards. She is a legend, and considered one of the best voices in the history of music.
I wish I would see more compassion over her death, choosing to remember she is a mother, daughter, sister, cousin, and has many loved ones she left behind who will be left to mourn her loss.
I wish people would see her for who she is, and not define her identity by her struggles. I choose to see her not as an "addict" but as someone who was amazingly talented and struggled with addictions. There is a huge difference between those two perspectives. I take things really personally when I hear responses to someone who died and had ever struggled with addiction. I feel like these people are my sisters and brothers, and feel connected with them for going through something so deep and life altering. I feel grateful for sobriety, and for making it through my own struggle alive.
Choose compassion and empathy, versus judgment and blame.
RIP Whitney Houston
APA Reference
Sebelius, K. (2012, February 13). Whitney Houston's Death and Addiction Stigma, HealthyPlace. Retrieved on 2019, July 23 from https://www.healthyplace.com/blogs/debunkingaddiction/2012/02/whitney-houstons-death-and-addiction-stigma
Author: Kendra Sebelius