Benefits of 12-Step Addiction Recovery Programs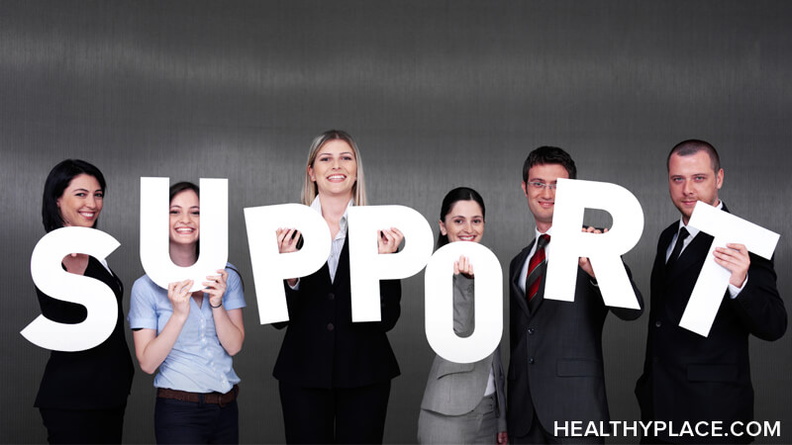 Addiction recovery 12-step programs have many benefits and are widely popular. However, 12-step programs also attract a lot of criticism, and there are other addiction programs available for those who find fault with 12-Step programs. For me, the benefits of 12-step addiction programs far outweigh any drawbacks.
Three 12-Step Addiction Recovery Program Benefits
The benefit of one alcoholic helping another is without parallel, as a paraphrase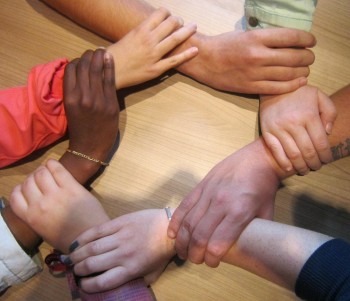 from early 12-step literature goes. I have found more benefit from sponsorship and speaking to others at 12-step meetings about the crazy places my mind goes than from speaking to experts who have not struggled with addiction. Scientists, doctors, experts, and researchers all play a vital role in helping improve recovery outcomes for addicts and alcoholics, and there is a place for all of them (Is A.A. the Only Way to Recover From Alcoholism?). But there is, in my opinion, also a powerful place for the hand and heart of someone else who has been where you've been.
12-Step Programs Allow Connection
For me, one of the most important benefits of 12-step programs is that I can go into a meeting and share that with over nine years sober I sometimes act more selfish and immature than when I first stumbled in. I can hear women with twenty-five years clean and sober say they still experience cravings. People can and do find support and strength for everything from coming out as LGBT to marriage problems to burying a child, with the help of someone else who has walked through it (The Theory of Support Groups).
They Foster Honesty and Open-Mindedness
I have never experienced anywhere else the honesty and open-mindedness of the kind I do at 12-step meetings. In addiction recovery, people are dealing with tremendous amounts of shame, stigma, and self-stigma. The tenets of 12-step programs stress the importance of honesty and accepting all people who have a desire to quit drinking or using. That of course does not mean that you cannot have a bad experience with members of 12-step groups or that you will feel welcome at all meetings.
A common phrase you hear after awhile is, "this is not well-people's anonymous." The sentiment behind this statement is that there are still sick, dishonest, mean and selfish people in 12-step programs. Just like there are in school, in church, at work, on the bus, and everywhere else in life. But most of the people in 12-step programs are at least trying to do something to improve their lives and to be of service in the world.
They Provide Action Plans for Difficulty
Another benefit of 12-step programs is that they provide a plan of action for many situations. They truly do provide you with tools for handling stressful situations, coping with emotions, getting sober when your husband, wife, or partner is not--and all other sorts of situations you can face as a recovering addict.
These programs are not cults or organized churches, so they fundamentally have no rules and no positions on issues of politics. But they provide options and ideas where before any little thing could and did send me to the liquor store. But the literature and the members provided me with resources, outlets and impulse control strategies when I was first trying to get sober, and these have remained invaluable over the years.
Efficacy and the Benefits of 12-Step Addiction Recovery Programs
I do not know whether 12-step programs are more or less effective than support groups that focus on cognitive behavioral therapy, such as SMART Recovery, or reward enhancement therapy. It is notoriously difficult to find accurate comparison numbers, in part because the anonymous part of 12-step programs don't allow for accurate information collection. I do believe, however, that being involved with some group or addiction recovery program is better than going it alone, not only because it may increase your chances of staying sober, but also because it improves one's quality of life.
No program is perfect, and neither are its members. But for those who truly give 12-step programs a chance, I believe many will find them a positive experience and some, such as myself, will find them life-saving.
APA Reference
Lesley, K. (2016, July 22). Benefits of 12-Step Addiction Recovery Programs, HealthyPlace. Retrieved on 2023, December 8 from https://www.healthyplace.com/blogs/debunkingaddiction/2016/07/benefits-of-12-step-addiction-recovery-programs
Author: Kira Lesley
The 12-step recovery program is a cornerstone in the treatment of drug and alcohol addiction. Started in the 1930s, It has like AA or NA provides a framework of steps in acknowledging the addiction, accepting the consequences of the addiction, ways to mend at least some of the damage done while using, and encourages the building of a network of support through a service-oriented 12th step
Addiction to drugs or alcohol can strike people from all walks of life. If one thinks of recovery from such addictions then 12-step AA programs are really helpful. It has many benefits and are widely popular.
If you're not really a people person to begin with and tend to wanna keep your private life strictly private then 12 step groups are DEFINATELY NOT for you
Hi Introvert, thanks for your thoughts. To be fair, I think most people in 12-step groups are not really people persons. A big reason many of us drink and use is to feel comfortable enough to be around other people. That being said, I do not believe 12-step groups are the best solution for everyone. But I do think people need to do something, make some sort of changes. I also think it's helpful to be around people who understand where you've been. But if you don't want to talk about your personal life to anyone (and I would argue that 12-step groups don't really make you talk about your personal life, although many people do, but the famous 5th step you can even do with a stranger or with a clergy member)perhaps you could try SMART Recovery. I have not tried it myself but I know some people who like it, and I think they focus more on the here and now, and don't go into your past as much.
The 12 step recovery program is one that I whole-heartedly agree with, although I think it can be supplemented by the SMART program.
Thank you for your thoughts Craig. I don't know much about SMART Recovery but have been interested in learning more.
Great article and I agree 100%.
Leave a reply