Safe Injection Sites: What Are They?
Safe injection sites are becoming more popular across the world (Heroin Abuse, Heroin Overdose). But only two exist in North America, both in Vancouver, British Columbia. So what are safe injections sites and what benefits and concerns do they bring?
Safe Injection Sites Are Monitored, Clean Facilities
Injecting drugs brings specific dangers and safe injection sites (also known as safe injection facilities or safe consumption sites) are meant to alleviate some of the dangers to the user and burden on the general public. Implemented properly, the provide a sanitary, monitored environment in which intravenous drug users can inject. I had never heard of safe injection sites until I recently watched a documentary about how intravenous drug users in New York use public and sometimes private land to inject. For many, shooting up in parks and allys is not ideal, but they are desperate and have no other place to go to.
Safe injection sites, such as InSite in Vancouver, British Columbia, provide a safe space for drug users (primarily heroin users) to inject, as well as sterile needles, syringes, tourniquets, water and filters. In addition, many supervised injection sites provide round-the-clock monitoring in case of overdose and medical care many drug users require, such as treatment for infection. Furthermore, as part of a continuum of healthcare, these facilities also offer coordination with drug treatment and mental health facilities.
Safe Injection Sites Benefit the Entire Community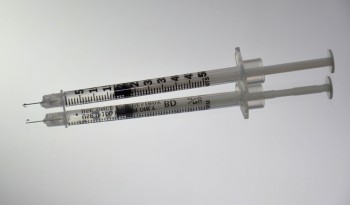 Safe injection sites not only improve the lived experiences of people using illicit drugs, they also appear to improve the wellbeing of the surrounding community. InSite Vancouver has been in operation since 2003. Between 2004 and 2010, according to the facility's web site, there were 1,418 overdoses at InSite. However, due to the presence of trained medical staff, none were fatal. In addition, the number of overdoses in the safe injection site's facility decreased by 35 percent, compared to a 9 percent decrease in the city overall.
While we do not have a large amount of data on safe injection sites yet (because there is only one on the continent) data from the Vancouver location and other facilities in Sydney, Australia seem promising.
Debate Over Safe Injection Sites
Opposition to safe injection sites usually comes down to the same old argument about harm reduction versus zero tolerance. Some people recoil at the thought of providing a space for illicit drug use, believing the existence of such facilities encourages addiction. This is especially true of injection drug use, which still carries a tremendous stigma. But anyone with lived experience of addiction will tell you, when you need a fix you need a fix, it does not matter where you are. Personally, I would much rather have people inject in a supervised facility than in parks, sidewalks, alleys--and even while driving. Living and working in a major urban center, I walk over paraphernalia every day. The presence of needle exchanges has reduced the number of needles strewn about, but syringes and cooking apparatus are everywhere, and these items can spread disease too.
One of the most exciting aspects of safe injection sites is that they are designed to be the first step toward wellness. They are not seedy shooting galleries or opium dens, which operated for the profit of the proprietors. Instead, safe injection sites decrease the public burden of drug addiction and connect drug users to addiction treatment and other services when they are ready for them. As I have written about before (Improved Access to Substance Abuse Treatment Needed), one of the biggest problems with service is the lengthy waiting lists. When a substance abuser decides to seek help, they need to have access to detox and treatment right away. The longer they are stuck on a waiting list, and the more administrative barriers they face, the less likely they are to persist in seeking help. From what I've seen, a system that criminalizes addiction has proven disastrously ineffective. Safe injection sites provide a new approach that treats addicts like people, not pariahs.
APA Reference
Lesley, K. (2016, August 1). Safe Injection Sites: What Are They?, HealthyPlace. Retrieved on 2023, December 8 from https://www.healthyplace.com/blogs/debunkingaddiction/2016/08/safe-injection-sites-what-are-they
Author: Kira Lesley