Hope Is Medicine for a Schizophrenia Diagnosis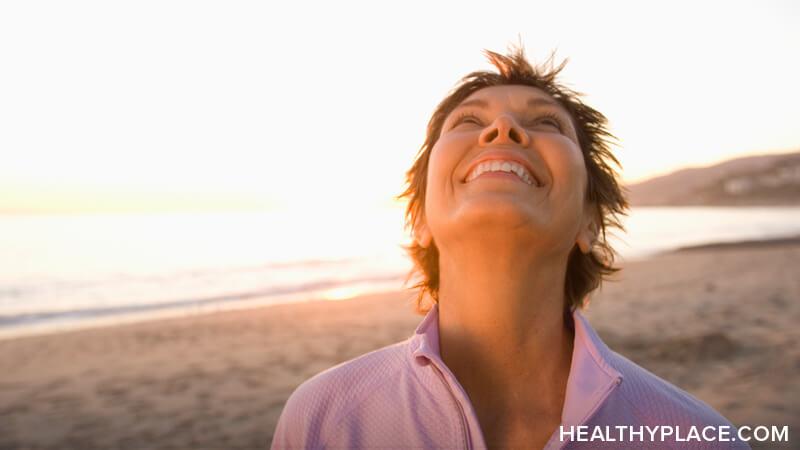 It can be hard to remember that hope is medicine. When someone is first diagnosed with a mental health condition, it can be difficult to accept, and it can seem as if the life you once knew is no longer possible or accessible to you. That's what it was like when I was first diagnosed with bipolar disorder with psychotic features. I had a similar reaction when I was later diagnosed with chronic paranoid schizophrenia. But now I know that even with schizophrenia, hope is medicine.
Considering the often long journey to an accurate diagnosis and the trial and error of finding the proper medications, trying to get to a place where you can start to rebuild your life after an episode or diagnosis can be discouraging. But if a doctor says, "Things will get better for you. We will find the best treatment for you, and you can return to working on making your dreams come true."
Those two sentences could make the difference between acceptance and getting on a path to building a life where it is possible to make dreams come true.
Words of Hope Are Medicine to the Newly Diagnosed
A doctor didn't say those two sentences to me. One doctor told me, "I have bad news for you," before telling me my diagnosis, and that had the exact opposite impact on me than the message of hope I wish I had heard.
One doctor set me on a hopeful course by telling me, "We have treatments that should work well for you that you haven't yet tried."
Her one sentence helped me become treatment-compliant and stopped me from moving from one psychotic episode to another. Here, hope was medicine. Her encouragement helped me build a relationship with my then-boyfriend and start to look for work, make friends, and create a life where I was productive and happy. Also, that doctor was correct and eventually found treatments that work well enough for me to participate in things that bring me joy. 
Searching for Hope as Medicine
Of course, we can't control what doctors say to us and how they deliver the news of our diagnosis or treatment options. But there are other voices we can seek out to get the encouragement we need and create the hope as medicine to keep us going.
We can find those living with schizophrenia or a similar diagnosis and listen to what they have to say. I have discovered uplifting and life-giving stories from those with severe mental illness. A quick search on any social media platform or YouTube will help you discover many people living with schizophrenia spectrum disorders living creative, rewarding, and productive lives.
I follow people with schizophrenia who are parents, writers, photographers, peer support specialists, and those who have other exciting careers. Many of the people with active platforms also discuss the challenges of living with schizophrenia and can help those of us who also struggle not to feel alone.
What we say to people with mental health challenges is essential; giving them hope is a medicine that can be life-changing and life-saving.
APA Reference
Chamaa, R. (2023, October 4). Hope Is Medicine for a Schizophrenia Diagnosis, HealthyPlace. Retrieved on 2023, December 1 from https://www.healthyplace.com/blogs/creativeschizophrenia/2023/10/hope-is-medicine-for-a-schizophrenia-diagnosis
Author: Rebecca Chamaa