Schizoaffective Disorder Plus Anxiety Make Me Feel Lonely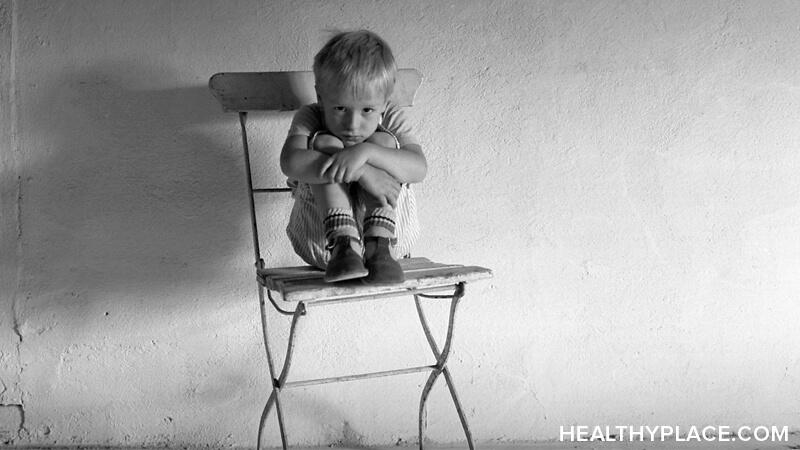 I have schizoaffective disorder plus general anxiety disorder. General anxiety may sound like a mild condition but, for me, it can be torture. When I'm feeling extremely anxious, I often hear voices. And when facing my anxieties triggers schizoaffective voices, it becomes very hard to cope.
Having Schizoaffective Disorder Plus Anxiety Gets Confusing
Yesterday, I had to drive to the drugstore to pick up a prescription. The sky was heavy with dark clouds and it looked like it might snow. I was very afraid it would snow—driving in the snow is one main cause of anxiety for me.
As I was walking to my car, I started to think I might be hearing voices. Fortunately, I was able to calm down, tell myself it wasn't snowing and that the forecast didn't call for snow, and I relaxed enough to realize I wasn't hearing voices. I drove to the drugstore and back without incident—or voices.
Schizoaffective Disorder Plus Anxiety Makes Me Afraid of Everything
The trouble is, I'm scared—yes, scared—of pretty much everything. Driving in the snow, showering, and being alone all scare me. That last one is something I have to deal with every day because everyone's at work during the day and I don't work because of my disability. Sometimes I get so lonely I feel suicidal. It's no one's fault—people have jobs. I'm so grateful my husband Tom has been at his banking job so long and is doing so well. I used to work evenings, but the schedule got to be so stressful at one point last winter that I ended up in the emergency room. I'd like to work again, during the day.
Yet I'm walking a tightrope between boredom and the debilitating anxiety that kicks in if I get too busy on the job. So, people tell me to get a hobby. Take a class. Unfortunately, my anxiety gets in the way of socializing in ways that are expected when you take a class. And yes, sometimes I get angry at people who make these suggestions. The depth of my anxiety—and the fact that it can spark schizoaffective symptoms—is so hard to articulate.
Anxiety Plus Schizoaffective Disorder Is a Vicious Cycle
My anxiety wasn't this bad when I met my husband, Tom. But it's gotten worse during my 30s, much, much worse. Now, I can barely even read because my mind is so noisy.
My whole point is that it's hard to go out and risk doing things that make you anxious when your anxiety often leads to schizoaffective disorder symptoms like hearing voices. And, as I said, almost everything makes me anxious. My dad suggested I take my car out every day with my camera and tripod and take pictures. "But what if it's snowing?" I asked him.
I can see how people would get frustrated with me for shooting down all their ideas. Still, the thought of trying anything new sends me into a tailspin. It's a vicious cycle: anxiety feeds inertia, and inertia feeds anxiety. I just started working with a new therapist who specializes in cognitive behavioral therapy, and I see her tomorrow. Cognitive behavioral therapy is supposed to be especially good for anxiety. So, keep your fingers crossed for me.
A Victory over Schizoaffective Anxiety
APA Reference
Caudy, E. (2017, December 7). Schizoaffective Disorder Plus Anxiety Make Me Feel Lonely, HealthyPlace. Retrieved on 2023, December 8 from https://www.healthyplace.com/blogs/creativeschizophrenia/2017/12/debilitating-schizoaffective-anxiety-and-loneliness
Author: Elizabeth Caudy
I also suffer from anxiety , schizoaffective disorder , as well as bipolar disorder . My life can be quite challenging . I currently am working with a therapist who specializes in DBT . I find it to be the most effective therapy for myself . The past year has been one of the best in terms of personal growth and managing symptoms !
I relate.. The anxiety stops me every. Day.
Leave a reply