Summer Blues, Schizophrenia, and Schizoaffective Disorder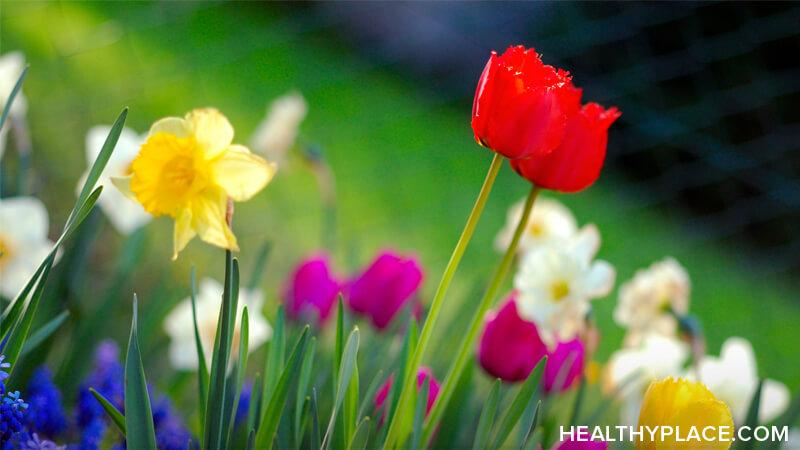 With schizophrenia or schizoaffective disorder, you can experience the "summer blues." Schizoaffective disorder is a combination of schizophrenia and bipolar disorder. I have schizoaffective disorder, bipolar type. For me, that means I've had a schizophrenic psychotic episode in which I thought I was being stalked by famous people, the Italian mafia, and the Federal Bureau of Investigation (FBI). It means that I hear voices. And it means that I have bipolar mood swings, from manic highs to depressive lows. I usually tend to veer to the side of depression. I am a bit of a connoisseur of depression. I've experienced different flavors of depression before and after my diagnoses of schizophrenia and then schizoaffective disorder. One of those flavors is the summer blues with my schizoaffective disorder.
Schizophrenia, Schizoaffective Disorder, and Summer Depression
I first felt the twinges of summer depression when watching TV. I was probably about 10 years old, and anxiety was hitting hard already. Remember, I have schizoaffective disorder, bipolar type and bipolar disorder often goes hand in hand with anxiety (Seasonal Affective Disorder [SAD] Symptoms – Who's at Risk).
I'm pretty sure this is a take on a classic rock song, but I was watching a TV ad for a car company that had the jingle "We've got the cure for the summertime blues."
Even at 10, I knew exactly what the summertime blues were. I also knew a new car wouldn't take them away.
Sometimes I tell my husband, Tom, "The summer makes me depressed—but the winter makes me depressed, too."
He jokes back, "I think you're just depressed all the time."
Yeah, ha ha.
Schizoaffective disorder and summer depression is a sleepy, dusty, lazy, sun-scorched, overheated kind of depression. That's its flavor (Depression When the Sun Shines). I don't feel like doing anything. I don't feel like moving. It's different from, say, the cold, long, dark nights and the sense of panic that flavor the depression surrounding the holidays. But, like holiday depression, I think a big part of summer depression lies in the expectations we heap onto the season.
I have two exciting things I look forward to in the summer, which to someone with schizophrenia or schizoaffective disorder can be a blessing and a curse. I have the Renaissance Faire and going up to Door County with Tom, my parents, and, this year, my brother Billy. But I have a lot of expectations heaped onto these getaways. I want them to be perfect. The best way to ruin something is by wanting it to be perfect. If I know that, why do I keep expecting them to be perfect?
Now, I have to admit, I might actually enjoy beaches and swimming pools this summer because, for the first time in years, I have a really flattering bathing suit that shows off the best parts of my cute, full figure. We with schizophrenia or schizoaffective disorder are often overweight because of the antipsychotic medication we take.
What Helps My Schizoaffective Summer Blues Is Knowing I'm Making a Difference
I know a lot has been written about seasonal affective disorder (SAD) in the winter, but I haven't seen that much discussed about the same disorder happening in summer. All joking aside, it is true that I seem to just be depressed all the time. But what eases my schizoaffective summer depression is knowing I'm making a difference, and I hope I'm making a difference by shedding light on this overlooked issue of summertime blues and schizoaffective disorder.
APA Reference
Caudy, E. (2017, June 8). Summer Blues, Schizophrenia, and Schizoaffective Disorder, HealthyPlace. Retrieved on 2023, September 22 from https://www.healthyplace.com/blogs/creativeschizophrenia/2017/06/summer-blues-schizophrenia-and-schizoaffective-disorder
Author: Elizabeth Caudy
Insightful article, be encouraged
Leave a reply