This Daily Check-In Builds Self-Esteem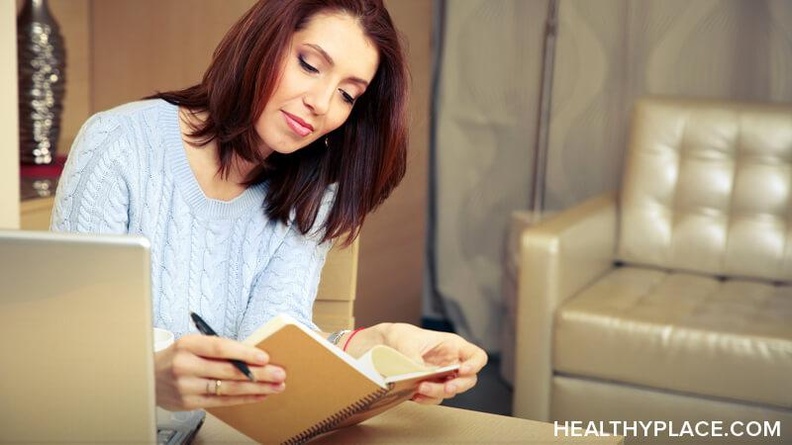 Every day is different, and you can build self-esteem by doing a daily check-in to think about how you can set yourself up for success. Last month I was a guest on a Facebook Live hosted by HealthyPlace, and I mentioned this practice. It got some people interested, so I thought I would share how I go about doing it. This check-in will only take you a few minutes in the morning. If you're like me, you will find it a valuable addition to your day and a sure-fire way to build self-esteem.
Why Try a Daily Check-In?
I started my practice of performing a daily check-in a few years ago. I have been working on self-improvement most of my adult life. I tried every quick-fix program on the market, but I found my best results came from integrating skills I learned in my professional life into my personal life.
My daily check-in was born from the practice of rapid software development known as agile. We started each morning with a very quick team meeting. In 15 minutes, we each talked about what obstacles we were facing that day and what help we needed from others on the team. Each day went a little smoother because of this practice of thinking about our needs before we began working.
Design Your Own Daily Check-In to Build Self-Esteem
In the video, I explain how I set up my daily check-in to maximize my chances of having a successful day, and I talk about the things you can do to do the same for yourself. Let me know what you think and if this is something you will try for yourself.
Every day is different, and so is every person. Support your unique needs with a daily check-in. It's a quick and easy way to make your self-esteem bloom.
APA Reference
Kaley, J. (2021, January 11). This Daily Check-In Builds Self-Esteem, HealthyPlace. Retrieved on 2023, December 9 from https://www.healthyplace.com/blogs/buildingselfesteem/2021/1/this-daily-check-in-builds-self-esteem
Author: Jessica Kaley
I love the idea of using a daily check-in to support us on a self-esteem journey! Every day is different. Every day will bring new gifts and perhaps new challenges, what better way to really connect with ourselves, then to be super present to what each day brings us? I think this is a wonderful idea, and it reminds us of just how personal this journey is, we must remember that our self-esteem is truly about the self first and foremost, too often it's impacted or driven by the external.
Thank you, Lizanne. My daily check-ins have saved me from the constant niggling sense of anxiety in the back of my mind that I wasn't quite ready for the day. I gained a great amount of confidence in myself after starting this practice.
Leave a reply