Building an Action Plan for Self-Esteem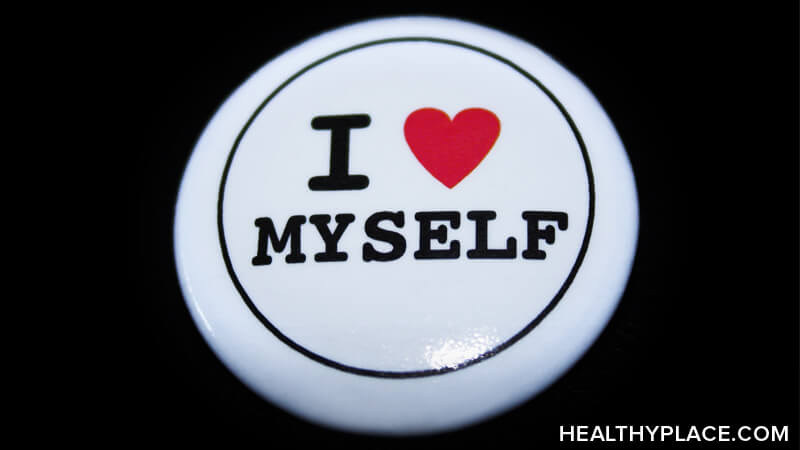 Creating a plan of action for self-esteem building increases your chance of creating healthy self-esteem. Once you develop both the awareness that your self-esteem is low and the desire to improve the way you think of yourself, you are ready to craft a solid action plan to build your self-esteem.
It took me many years to realize that my self-esteem was low and that I wanted to change that. I always got stuck in the same place -- I thought that I just needed to work harder, do more, be better somehow. Then, about nine years ago, I became a certified life coach. During my training, I learned how to help others recognize the goals that defined their personal vision of success and how to craft an individualized plan that honored their unique set of strengths and challenges.
I'm embarrassed to say that it took me almost seven years after that point before I realized that I could apply my training and coach myself to a place of happiness and satisfaction. I knew that a goal without a plan was just a wish, and so I built an action plan for my self-esteem. Here are the three steps to building an action plan of your own.
3 Steps for Your Action Plan for Self-Esteem
Develop a set of goals that define the life you desire -- The first step in building your self-esteem action plan is to make sure that you are heading in a direction in life that is pleasing to you. This is when you accept that you may have a different path than the one your parents mapped out for you or your friends chose for themselves. You can have different goals and still love and respect others, and if they love you they will respect you when you realize your path is your own. When you define your personal vision of success with a set of SMART life goals that cover areas like career, relationships, and health, you honor and love yourself. This is a huge step in building self-esteem.
Identify milestones to track your progress -- Once you know the result you are aiming for, flesh out some mini-goals that will help you track your progress. You don't have to have the whole plan mapped out to begin your journey, but you do need to have the next few steps clear so you can begin. These steps may be creating a new habit like exercise or eating more vegetables to reach a health goal, or it could be learning a new skill to help you reach your career goals. I like to create new milestones every few months so I am not overwhelmed by thinking about all the changes I want to make.
Choose actions that support your weaknesses and utilize your strengths -- You can have the same goals as your friend, but because of your personal set of talents, experiences, and resources your path can be quite different. For example, you may have different amounts of available funds or free time. These may cause you to decide to choose a different way of reaching your next milestones. Imagine yourself choosing which steppingstone to take based on the length of your legs. There's nothing wrong with the length of your legs, but they will determine the path that's right for you.
Honor Your Individuality in Creating an Action Plan for Self-Esteem
When you realize that you have control over the direction your life takes, you are on the way to stronger self-esteem. I learned that I don't have to live according to anyone else's plan for me and that everything I choose to spend my time on can be something that brings me closer to my personal vision of success. When you base your level of success on your own action plan, your self-esteem grows because you are most likely to succeed.
We can learn to cherish our individuality as we learn to celebrate the diversity that makes our world so exciting. By honoring and respecting our uniqueness, we are showing the world that we deserve their respect as well.
What goals would your action plan for self-esteem include? How do you feel about setting goals? Share your thoughts in the comments.
APA Reference
Kaley, J. (2020, May 20). Building an Action Plan for Self-Esteem, HealthyPlace. Retrieved on 2023, December 8 from https://www.healthyplace.com/blogs/buildingselfesteem/2020/5/building-an-action-plan-for-self-esteem
Author: Jessica Kaley