How Insecure Thoughts Keep You From Being Happy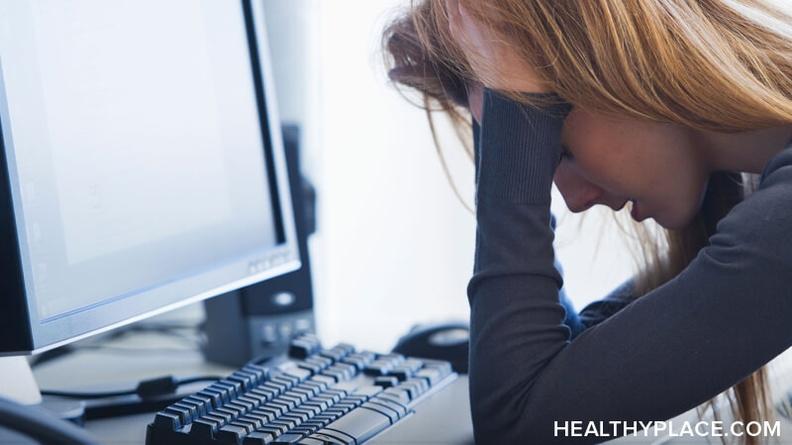 Insecure thoughts keep you from being happy and impact one's entire wellbeing. Everyone is insecure in some capacity, including me. The problem is that insecurities can be insidious and take over your life. They can keep you from feeling confident enough to try the things you know will make you happy. You don't get to live your life when you are letting your negative thoughts and insecurities run the show. You don't have to let insecure thoughts keep you from being happy any more.
Insecure thoughts may seem normal to you—I know they did to me. "I'm not ____ enough." "What if I mess up?" and other insecure thoughts seemed like they were just regular thoughts. This was until I realized they were really keeping me from being happy--from feeling positive and confident. They didn't serve me and they don't serve you either.
The Impact of Insecure Thoughts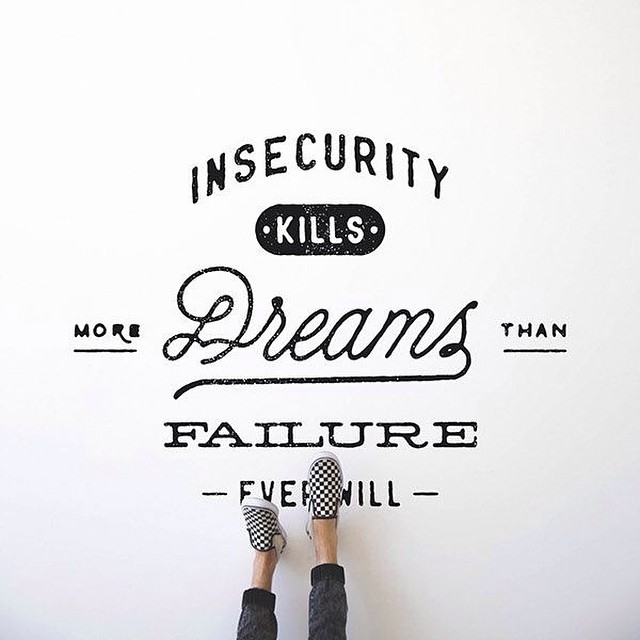 We pick up these insecure thoughts from experiences we've had throughout our lives. It's not your fault that you have them, but it becomes your fault when you live your life with them. For me, after a horrendous breakup, I continued to tell myself that "I wasn't worthy of love." This insecure thought was serving a purpose at the time, my unconscious was trying to protect me from getting hurt. But it wasn't serving me in the long run. If I continued to live my life in fear of another breakup or heartache I'd never be open to finding a partner.
It didn't just take over my ability to find a partner, that's the surface level impact. The long-term and daily insecure thoughts were making me miserable. The impact of these insecure thoughts were slowing me down from engaging in life and left me feeling miserable most of the time. In fact, I even got sick more often, struggled with ulcers and had a hard time maintaining my energy. It takes over your entire mind and body if you don't recognize them. At one point I was confident as hell and after listening to these self-loathing thoughts I was insecure about everything.
Get Rid Of Your Insecure Thoughts to Be Happy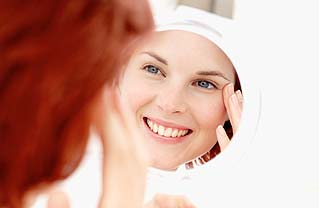 Before you can combat insecure thoughts, you've got to identify them and get mindful of when they come up and what they are. Perhaps every morning you look in the mirror and find another flaw. The mirror isn't the catalyst for the insecurities, you are; you can't avoid the mirror every day. You can learn that mirrors are triggers for the negative talk. Therefore, cope ahead by reminding yourself, "I'm working getting rid of this insecurity, it's not serving me, it's just keeping me from living a happy life." For me, I'd look in the mirror and say, "I deserve to feel loved." It may sound silly but it worked for me.
The other thing I found to be useful is to talk back to the insecure thoughts with logic and kindness. If I pointed out a flaw or said something nasty about myself I would find something positive about myself. Sure, it seems "fake" but the truth is, it changes your view point. Your brain is able to become more aware of positives when you purposefully decide to look for them.
I played the comparison game with myself. When I would judge others harshly I would stop and say "Why am I judging them? What does this person have, that makes me insecure?" When you judge others it's likely because they are mirroring something you want or desire. For example, if I judged a woman in a fantastic outfit, it may be because I wish I had one like that or the funds to afford it or have the time to put a nice outfit together. When you stop judging your judgments and ask them what they are trying to show you, its empowering. It helps you understand what you can do about your insecure thoughts, rather than letting them continue to take over your life.
Remember, the only way to change insecure thoughts and get rid of them for good is to become aware of them first. It's challenging, I know, but I also know you can do it. Your life will become healthier, happier and more fulfilling.
Emily is the author of Express Yourself: A Teen Girls Guide to Speaking Up and Being Who You Are. You can visit Emily's Guidance Girl website. You can also find her on Facebook, Google+ and Twitter.
APA Reference
Roberts, E. (2015, August 21). How Insecure Thoughts Keep You From Being Happy, HealthyPlace. Retrieved on 2023, December 6 from https://www.healthyplace.com/blogs/buildingselfesteem/2015/08/how-insecure-thoughts-keep-you-from-feeling-happy
Author: Emily Roberts MA, LPC