Singing to Boost Self-Esteem
Singing is a powerful way to boost your self-esteem. It doesn't matter how good or talented you are, the process of singing has a range of benefits. As well as helping to boost self-esteem, singing has many benefits to other areas of your life. As someone who experienced low self-esteem for a long time, singing has, personally, made a huge difference to my life. The benefits are enormous and you, too, can use singing to boost your self-esteem.
Just about anyone can sing, all you need is a voice. If you can talk, you can sing, regardless of how well you do it. Most children sing, therefore the physical capability is there. Children don't worry about how they sound, they just enjoy it. By the time we become adults, many of us are conditioned to be overly critical, and even ashamed of our voices. Many people even fear singing. Why can't adults be more like children?
How Singing Boosts Self-Esteem
Singing has a range of physical and mental health benefits. Singing is great for your self-esteem because:
It helps to release your inhibitions and it gives you the freedom to be yourself.
It's very personal and a way of nurturing yourself as a person.
It lifts your mood and it's fun.
It distracts your mind from negative thoughts.
It helps with breathing, relaxation and slowing your heart rate.
It helps to relieve stress and muscle tension.
It helps with focus and concentration.
It helps with mindfulness and being in the present moment.
It can be meditative.
It's challenging and rewarding.
It gives you meaning and purpose.
It takes you out of your comfort zone and it's empowering.
It gives you a sense of achievement.
It's a way of expressing yourself and your emotions.
It's a way of meeting new people, especially when you join a group.
If you've never sung in your life, or if you're afraid of sounding bad, you're not alone. A lot of people are afraid of singing and it takes courage to give it a go. I used to be terrified of singing and facing those fears has been empowering for me. I encourage you to fight those fears and do it anyway.
Getting Started with Singing to Boost Self-Esteem
When you have low self-esteem, you will probably be overly critical of yourself and your voice. Perhaps you were criticised by others in the past. You may believe you can't sing, shouldn't sing unless you're good or you don't deserve to sing. Perhaps you feel ashamed of your own voice, you're afraid of judgement or you just fear singing.
To get started with singing, you will need to face your fear and self-doubt and step outside of your comfort zone.
Take action regardless of your negative thoughts and feelings.
Be prepared to sound bad. We all have to start from somewhere and so what if you sound bad?
Focus on the process and enjoy the moment.
Know that you don't have to be a great singer to enjoy or benefit from singing.
Breathe, relax and have fun with it. Be prepared to laugh at yourself.
Start alone if you want. Nobody has to hear you.
Sing along with music and turn it up so you can't hear your own voice (this is particularly effective if you're worried about how you sound). Release your inhibitions.
Stop comparing yourself to others.
Get a teacher.
Join a singing group (if you do, I recommend finding one that's focused on fun and isn't too serious).
Sing songs that you enjoy. Enjoyment is crucial.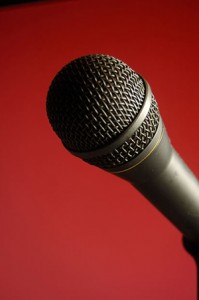 The most important thing is to let go of the idea of having to sound good. Think about birds, which all have their own unique song. Even crows and chickens sing and they don't care about the sound. Even if you're not very good at singing, it doesn't matter at all. In fact, it's an even better reason to do it, particularly for self-esteem reasons. Remember that self-esteem is regardless of your talents or abilities.
Happiness in life is about doing things you enjoy, even those things you're not so good at. If you enjoy singing, do it because you enjoy the experience. Sing because it's good for you. Sing because it helps you to relax and focus your mind. Sing because it boosts your self-esteem.
You can find Fay Agathangelou on Facebook, Google+, Twitter, Pinterest and her website.
APA Reference
Agathangelou, F. (2015, June 2). Singing to Boost Self-Esteem, HealthyPlace. Retrieved on 2023, December 6 from https://www.healthyplace.com/blogs/buildingselfesteem/2015/06/singing-to-boost-self-esteem
Author: Fay Agathangelou
So I've been told that I sound good by a few people but today I was told that I should stick to my day job and I crumbled
I've always been a big proponent of karaoke for the mind. Not only does it help with self-esteem, but it's also one of the best ways to relieve stress. Few things melt away our worries than belting out your a favorite song at the top of your lungs. The Japanese have known this for decades--they have regular karaoke nights with coworkers to help everyone unwind (and also bond as a team).
i can sing better now than i used to. because i have gained courage and still want to become the best singer.
Long ago i would not sing properly but after sometime, i got courage and now i think i can sing better than i used to.
Thanks a lot. I didn't know that Singing can boost my self-esteem until i i read your article. I am a praise and worshiper in the church.
Singing with confidence requires you to take chances. If you are going to perform in front of an audience, some steps you can take will increase your chances of performing confidently and well. As a result, it will increase your self-esteem too.
Hi James,
Thanks for your comment. You've raised a great point and I agree. Performing certainly requires you to take chances and that is empowering in so many ways. It's definitely a self-esteem/confidence booster.
Fay
Leave a reply