Summertime Sadness and Your Self Esteem
No matter how old you are you may be struck with some summertime sadness. Sadness can surge in the summer months and set your self-esteem into a tailspin. Whether you're a college student who's back home for the summer sitting in your childhood bedroom, or an adult longing for the days when they were able to spend summertime on vacation, let's face it: summer isn't as fun as it used to be.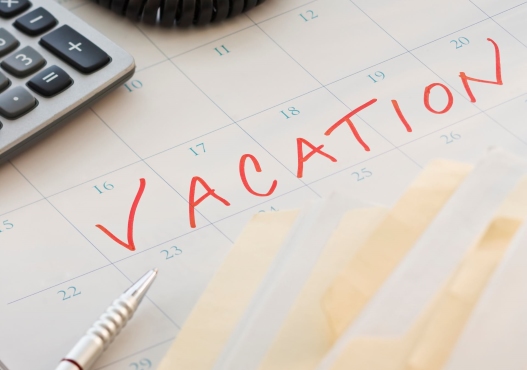 Do you remember the days when your only care in the world was making it to the ice cream truck before it left your neighborhood? But then you grew up, got a diploma, and faced real life frustrations. It can make you sad, depressed even, to realize how much changed in such a short time. Many people tend to focus on feeling stuck and the idea that they may not have a summer break for a long, long time. This is when many people question what they are doing with their life, and if they are really and truly happy.
Questioning your purpose, your career, and why things are the way they are is not uncommon in the summer months. The days are longer, the atmosphere is much more relaxed, which can lead to more thinking, and not always in a good way. Happy kids are running around all over your block, no matter how hard you ignore their laughter you can't avoid the fact that you want to have that carefree attitude again.
Summertime Self-Esteem and Why You May Feel Sad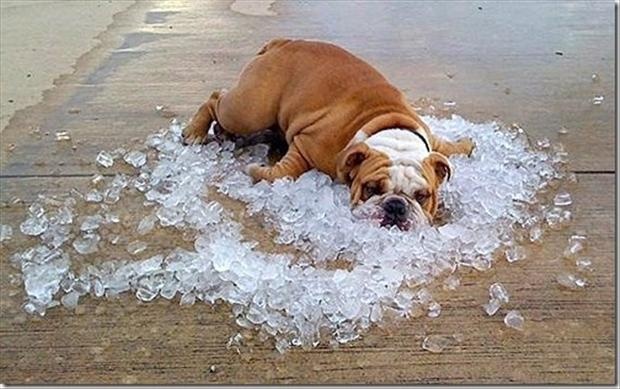 Your body is actually adjusting during this time. The heat, sticky humidity, and sadness can be a challenge to your body and mind. Taking care of your body and adopting healthy thinking styles are a priority over the next few months, when you treat your body right your mind may follow.You can be fixated on memories of good times, longing for the childhood you lost many years ago, or come to the reality that unlike many children you see, you no longer have a summer break from real life. It can be considered seasonal affective disorder (SAD) or it can simply be the transition to humidity and heat that bring up feelings that you haven't been aware of in a while (hey, maybe you are literally sweating out your emotions). No matter why you feel sad, it can be quite challenging to feel positive about your life, making it harder to maintain healthy self-esteem.
3 Ways to Counteract Summertime Sadness
I recently had the pleasure of attending an event in which my dear friend and health coach spoke. It reminded me about treating my body with self-love and how this can impact your mind. Summertime can be the time to reconnect with yourself. I know you are thinking, how does that help my self-esteem? Simple acts of self-love everyday make a big impact on your self-esteem.
Hydrate. Arielle Haspel of Be Well with Arielle, certified health coach, talked about simple suggestions that can change your body and your mood. Drinking enough H2O is something I totally struggle with but I notice when I am hydrated, I think more clearly and feel better. As Arielle suggested, you are not only hydrating yourself, you are taking care of yourself. This simple practice is an act of self-love. Each time you reach for the bottle, use it as a gentle reminder that, "I'm taking care of my body." She suggests that, on average, you should drink half your bodyweight in ounces, but if it's hot or humid, amp it up. Your body is starving for hydration in the heat, and when you deprive it, you get cranky your internal systems don't work as effectively, including your mind.
Escape. Just because all those kiddos have school off doesn't mean you can't duck out of the office early or plan a long weekend. Take time to plan something you look forward to. Studies show that anticipating a pleasant event can help you think more positively and give you more motivation to push through even the hottest days. Don't have the funds to make it to the beach? Don't get stuck in those thoughts of lack; instead, plan a staycation or become a tourist in your town for a day. Simply getting out of your daily grind and exploring your city or neighborhood during the sunny days can be the recharge your brain needs to be able to think and feel positive.
Get out of your head and your home. It's okay to hate the heat or prefer your ice cold kitchen to an outdoor dinner party. Don't avoid others though. The more time you spend alone, the harder it can be to pick yourself up, especially if you are having a pity party about your life. When you feel the urge to avoid human contact, make seeing others a priority. It doesn't mean you have to hang with people you don't prefer, but hit up the store, the air conditioned mall, or even sit in a coffee shop instead of stewing in your own emotions. Don't let the social anxiety or insecurity that comes up keep you from getting out near others. It can be a 20 minute or 2 hour experience, just make sure you're around others.
These actions can actually improve your self-esteem. Why? Because caring enough about your physical health can transfer to your emotional health, including self-esteem.
Emily is the author of Express Yourself: A Teen Girls Guide to Speaking Up and Being Who You Are.You can visit Emily's Guidance Girl website. You can also find her on Facebook, Google+ and Twitter.
APA Reference
Roberts, E. (2014, June 13). Summertime Sadness and Your Self Esteem, HealthyPlace. Retrieved on 2023, September 23 from https://www.healthyplace.com/blogs/buildingselfesteem/2014/06/summertime-sadness-and-your-self-esteem
Author: Emily Roberts MA, LPC