How to Learn From Your Past and Gain Self-Confidence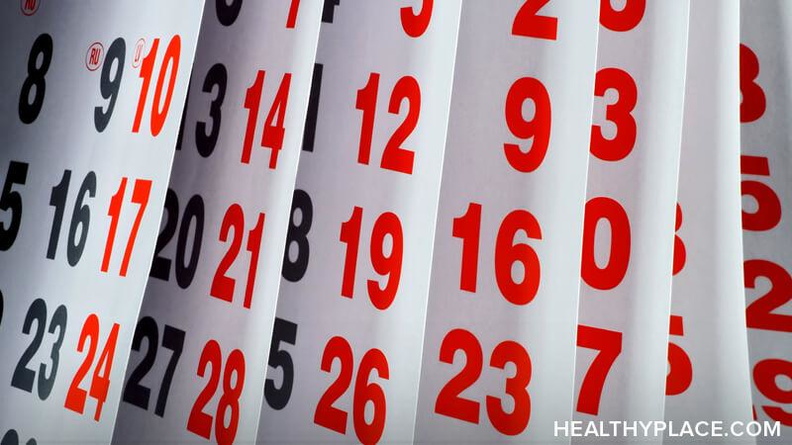 The past is our biggest teacher in life. If you have the courage to look back, you can truly use the experiences and memories to help you uncover what you've learned, to accept the past, and to let go of what contributes to your lack of self-confidence. Learn from your past so you can break patterns that aren't serving you.
The Choice to Learn From Your Past . . . Or Not
You can't change what happened but you can change how you let these events affect you now. When you take a good look at what has happened, how you've played a role (actively or passively), and how you were affected by those experiences, you can use that information to create your confident new story, the one you're going to start living today.
It's like walking down the same sidewalk every day and tripping on the same spot. You don't crash into the pavement every time, but it does begin to frustrate you. Eventually you can either accept that the sidewalk is uneven and continue to trip, pay attention to your steps, or find a new route. It's up to you, but by being open to messages in each experience you've had, you can stop tripping and start becoming aware of how much you want the past to control your future, especially your level of self-confidence.
Learn from Your Past to Create a Better Future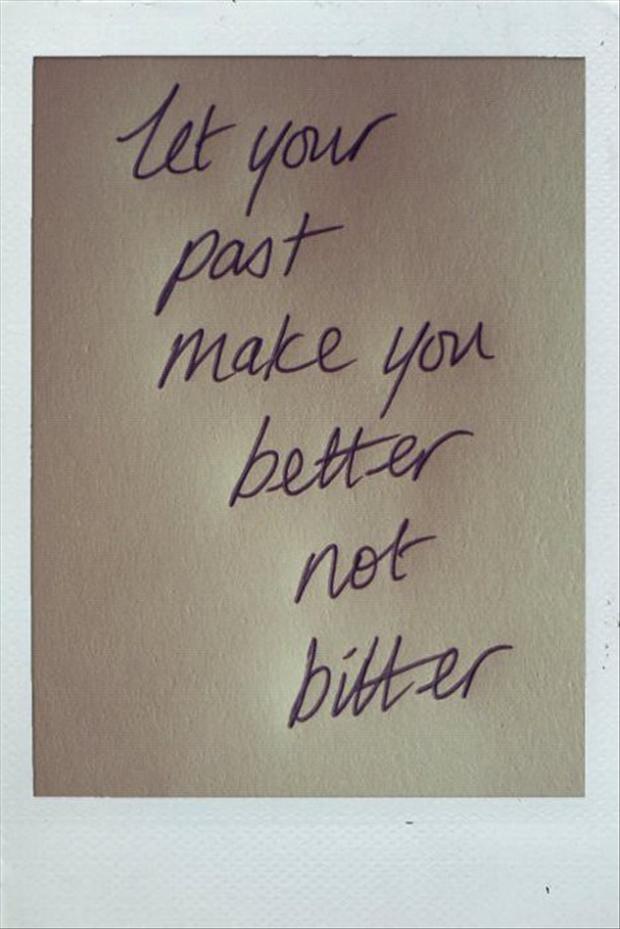 An old friend of mine said he was "so grateful" for his ex girlfriend; they were engaged when she left him out of nowhere. One day he came home and she was gone. When he told me he was glad it happened, I was so perplexed, "Why are you grateful? She ruined your life." He explained that at the time, yes, he thought his life was ruined. He wound building a life he wanted after the break-up. "I would have never opened my own business. I would have felt too nervous if I was married. I would have been married to a women who didn't love me like I thought I loved her. I now realize what kind of relationship I deserve, and I didn't know that then."
Wise words, but it wasn't easy. There were months of heartache, questions of why, and how could this happen to him. Eventually he learned that it was a blessing in disguise, he used his pain to find purpose. Instead of holding on to the past, he was able to look at it as a learning experience.
How to Learn From Your Past To Have a Confident Future
Your story and memories are important, and valid. There are many sides to every story, but getting stuck in the same spot, or the same feelings, won't help you truly move forward and gain self-confidence.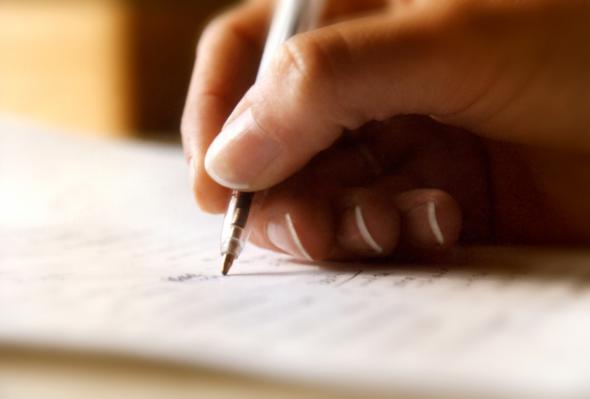 1) Free write your feelings about a person or situation that causes you pain. Before you reflect on what you've written, ask yourself, "What can I learn from this?" Then, after rereading your words, on another sheet of paper write what you are learning, why you are grateful for this, and how this person or experience has made you stronger.
My friend wouldn't have taken a risk and moved for a new business endeavor, wouldn't have met a new lover, and was grateful for his ex leaving him, because he admits he didn't think he would have had the strength (at that point in his life) to end it. He now feels confident with himself in making big decisions.
2) Write about how you want your future to look and feel. Take a few minutes and write about what you want to feel in the next year, what you want to accomplish, and what types of people you want to encounter. Write as if you have no fear and are full of confidence. After reading over what you have written, ask yourself, "What part of my past do I need to start forgiving and releasing in order to make this story come true?"
3) Make time to obsess and over-think. You read that right, I want you to make a designated time to obsess about the past. If we allow ourselves 10 or 15 minutes a day to go back to the past, rather than letting it creep into every moment of the day, we begin to make new patterns for ourselves. Every time it creeps into your day-to-day routine, remind yourself you can worry about it at the designated time. When you pick a time to get stuck in the muck from the past, make an intention to take the last minute or two and ask yourself, "How is this serving me? Can I leave some of this in the past?"
Our past is a powerful teacher, the problem becomes when we hold on too tight to the people, experiences, and pain. The lessons we learn, when we give ourselves a break and some time, can lead to living a more confident and content life.
Emily is the author of Express Yourself: A Teen Girls Guide to Speaking Up and Being Who You Are.You can visit Emily's Guidance Girl website. You can also find her on Facebook, Google+ and Twitter.
APA Reference
Roberts, E. (2014, May 29). How to Learn From Your Past and Gain Self-Confidence, HealthyPlace. Retrieved on 2023, May 29 from https://www.healthyplace.com/blogs/buildingselfesteem/2014/05/learn-from-your-past-and-gain-self-confidence
Author: Emily Roberts MA, LPC
Very good article Emily. I appreciate the honesty in this piece and I agree that our pasts should not be an excuse to live bitter. Good article!
Excellent article about specific things to do to let go and learn from past experiences. I also believe writing to be a powerful tool. Particularly loved the advice to take time to obsess & overthink the past, allowing to let go just a little bit at a time. Brilliant! Much appreciated!
Leave a reply