What It Means to Show Up For Yourself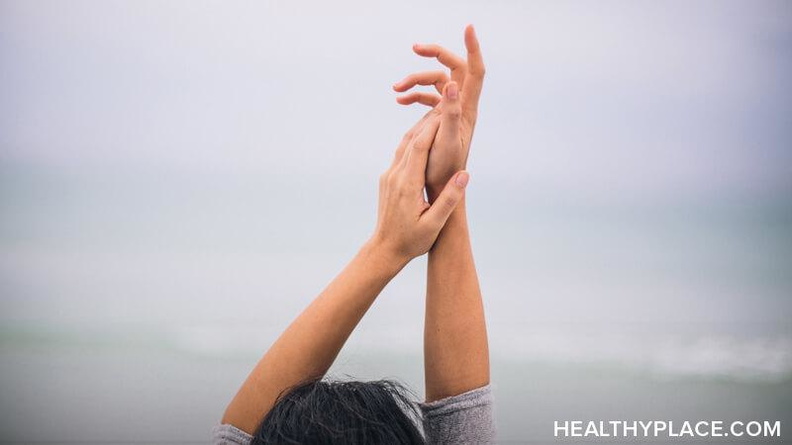 When you disconnect from your truth, your wants and desires, the things you know are good for you, then you aren't showing up for yourself, and that decreases your self-esteem. Saying "no" to your workout, pressing the snooze button, or putting up with a difficult boss, are small and yet significant ways one doesn't show up. Bigger circumstances can be staying in a dead-end job, a bad relationship, or avoiding your intuition. Ask yourself, what does the kid inside you deserve? That little 6-year old who wanted to be an astronaut, president or teacher, would you show up for him or her?
Eighty percent of success is showing up. ~Woody Allen
What Would Your Inner Child Want?
There are schools of psychology that focus on inner child work as a push for making positive life changes. Why? Because it's effective. When you ask a person to show up for their little boy or girl self and begin to act in a way that puts them first, you are really saying, it's time to grow-up and protect yourself. You wouldn't want the little girl or boy inside you to be bullied, abused or feeling inadequate, would you?
In order to build healthy self-esteem, we must protect and take care of this kiddo. Acting in ways that honor yourself and what you deserve is a good place to start. According to Louise Hay, self-help guru:
It doesn't matter how old you are, there is a little child within who needs love and acceptance. If you're a woman, no matter how self-reliant you are, you have a little girl who's very tender and needs help. If you're a man, no matter how macho you are, you still have a little boy inside who craves warmth and affection.
When we engage in experiences or desires that cause us distress or frustration, we are not showing up for ourselves. That makes it difficult to develop and maintain healthy self-esteem.
Simple Ways to Show Up For Yourself
Take care of you. From nutrition to drinking enough water, putting down that cigarette, and opting for a jog, healthy habits increase the quality of your life. You know when you have that should moment "I should go to the gym but I really have to clean my house, do XYZ, . . ." Show up for yourself and your health instead.
Avoid hanging out with toxic people. If they are causing you more distress than pleasure, take a step back.
Stop pressing snooze! Getting out of bed and waking yourself up with a shower, music, or affirmations start the day on the right foot.
Pay that bill on time or set up an automatic payment, this is an act of self-respect and financial maturity. You are lowering the probability of screwing up.
Practice believing in yourself. Ask your inner child to remind you what it feels like to think you could fly.
Get 8 hours of sleep.One night of disrupted sleep lowers stress perception, making you feel less anxious and more confident.
Treat yourself. Use the nice towels instead of saving them for guests. Buy yourself the comfy sheets. Splurge on yourself and what makes you feel comfortable.
Take the first step in changing a negative behavior. Ask for help.
Be an adult. Make that much-needed doctor appointment, get your car fixed or check something off that long to-do list and engage in other adult actions that will help you in the long run.
Don't self-sabotage self-esteem. Walking into a party or big meeting? Don't look up your ex's profile on Facebook or call a family member that puts you in a bad mood. Someone who shows up for themselves knows this is destructive to their mood and confidence.
Keep a picture of that little girl or boy around you. It's a strong reminder to act in accordance with what is best for them and show up for yourself.
Emily is the author of Express Yourself: A Teen Girls Guide to Speaking Up and Being Who You Are.You can visit Emily's Guidance Girl website. You can also find her on Facebook, Google+ and Twitter.
APA Reference
Roberts, E. (2013, June 19). What It Means to Show Up For Yourself, HealthyPlace. Retrieved on 2023, December 11 from https://www.healthyplace.com/blogs/buildingselfesteem/2013/06/are-you-showing-up-for-yourself
Author: Emily Roberts MA, LPC