If You Can Live Well With Bipolar, You Must Not Have Bipolar?
I have someone peppering me with comments and emails right now claiming that if I'm living well, then I must not really have bipolar disorder. Moreover, this person claims that bipolar II isn't actually real and that bipolar I is the only "real manic depression." Naturally, I am not conversing with this person in spite of his threats to disparage me in an upcoming film. I do feel it's important to say this though: it is entirely possible to have bipolar and disorder and live a full and successful life.
What is Living Well?
"Living well," or "living a full and successful life," is, of course, in the eye of the beholder. I'm not about to tell you what it means for you. It might be being in a loving relationship, having a family, having friends, keeping a job, living in a nice house or being fulfilled in other ways. Living well is something that all humans strive for and, let's face it, many people have trouble achieving it at all times. We're not really any different, in that respect.
Living Well with Bipolar
Again, this is a definition that is personal but if I had to give one, I would say that living well with bipolar disorder means having a full and fulfilling life with minimal bipolar symptoms. (No symptoms would be nice, but that's not really a necessary condition for fulfillment and happiness for many.)
Can You Have Bipolar and Live Well?
Of course you can. People do it all the time. You neighbour might be bipolar and you don't know because he's living the same life you are. He's living in the same kind of house, with the same kind of wife and the same kind of kids. Really. It happens all the time.
And really, he still has bipolar disorder.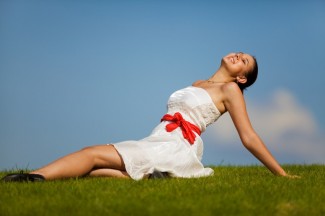 Treatments in modern day to allow for this. With the combination of medication and therapy, many people learn how to live a life where bipolar disorder has minimal or a manageable impact. It doesn't mean these people don't have a mental illness, it just means that treatment is effective. The idea that people with bipolar disorder have to have a certain kind of life is just stigma talking. People with bipolar disorder have many kinds of lives. We're all different and bipolar affects us differently. That is normal. That's not a confirmation of a lack of illness, it's confirmation of brain complexity and humanity.
In short, the individual who is running around telling me (and I'm sure many others) that I am a victim of a psychiatric conspiracy, that I don't really have a mental illness and that I'm spreading lies about bipolar is, well, judgemental and delusional. If I were a different kind of person he might make me feel bad about who I am and what I do. But I know these guys. I know the people who would attack others and make sweeping judgements. I know the guys who would spread the stigma of what mental illness is "supposed" to be.
And I know these guys are not to be listened to.
So if you run into this person, or a person like him, try to shrug it off. Judgements about your manifestation of bipolar disorder and your life with bipolar disorder are unfair, unfounded and false. You live your best life. And tell this guy to stick it. You know who you are. No justification needed.
You can find Natasha Tracy on Facebook or Google+ or @Natasha_Tracy on Twitter or at Bipolar Burble, her blog.
APA Reference
Tracy, N. (2014, November 18). If You Can Live Well With Bipolar, You Must Not Have Bipolar?, HealthyPlace. Retrieved on 2019, August 22 from https://www.healthyplace.com/blogs/breakingbipolar/2014/11/if-you-can-live-well-with-bipolar-you-must-not-have-bipolar
Author: Natasha Tracy