Borderline Personality Disorder, Manipulation vs. Honesty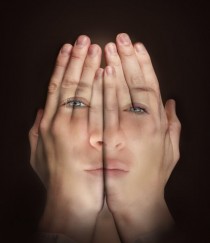 People with borderline personality disorder (BPD) sometimes manipulate others to get the comfort or attention we need. Often, we don't even realize that we are being manipulative. Many of us never learned how to honestly ask for what we need or want. It starts with emotional pain. If we don't get the support we need in the midst of that pain, often feelings of anger arise, and we progress into new or worsening depression. Manipulation tactics then come into play, fueled by our anger that no one understands us. Manipulation in borderline personality disorder is important to understand.
Avoid Manipulation and Be Honest in Borderline Personality Disorder
Maybe our loved ones don't understand what we need because we don't tell them. Borderlines tend to be very sensitive people who can pick up on the emotional needs of others, so we expect others should be able to do the same for us. We've probably all heard someone say to us, "I'm not a mind reader." So let's speak up and tell people when we are hurting and need support (Talking to Others About Your Mental Illness).
Examples of Manipulation vs. Honest Requests
 "I've told three people that I'm depressed and my apartment is a mess, but no one will help me clean it."
An honest, responsible way to communicate might be, "My depression is worse than usual, and I have let things go in my apartment. It's hard for me to function, and I need help cleaning it. Are you willing and able to help?"
"You never ask me how I'm doing."
Instead, I could say, "I hurt right now, and it would comfort me to know that you care. I feel cared for when you ask me how I'm doing. I am willing to speak up more, and be honest about my feelings. Would you be willing to ask more often how I am doing?"
"I would do anything for the people I love, but no one wants to help me."
This example is tough, I know. As with the other examples, I recommend being as vulnerable as you are able, and honestly state your emotions. Then make an honest request. I might say, "I hurt so badly right now, and I feel overwhelmed and alone. Do you have some time that you could spend with me in the next few days?"
I would also be specific as to what you want to do during that time. Maybe talking on the phone or texting would work. Maybe you really need to be touched, so you might ask for a back rub. Perhaps you need distraction, and going to the movies together would help. Be specific.
Honest Requests Are Healthier Than Manipulation
Honesty can feel vulnerable and scary sometimes. Practice telling the truth about what you feel with a loved one. Make specific requests, instead of manipulative comments. Always remember, when you make a request of someone, that person has the option of saying "yes" or "no." If one person can't meet your need, try not to take it personally, and ask someone else. Honesty versus manipulation in borderline personality disorder may be a lifelong lesson for me, and I assume it is something that most everyone struggles with from time to time. Hang in there, everyone. We can do this.
Find Laura on Twitter, Facebook, LinkedIn, Google+ and on her blog.