Coming to Terms with Borderline Personality Disorder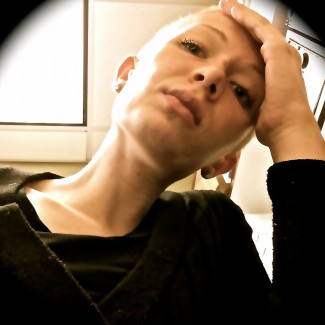 I asked my Facebook friends what they wanted to know about borderline personality disorder (BPD). Someone asked:
"I'd like to know how does one discover or come to terms with being BPD? It took me years to learn of my depression, and I would assume one doesn't always know they have BPD - so how do they find out? And once they find out, then what?"
Recognizing and Coming to Terms with Borderline
For some, the discovery of BPD is a welcome relief: an explanation for their difficulties. For others, receiving the diagnosis is a grave loss to be met with resistance. Most people probably experience some combination of these feelings when coming to terms with borderline personality disorder.
My Discovery and Coming to Terms with Borderline
For insight, below is a journal entry from a couple years ago when I was trying to come to terms with having BPD. While I had been in professional care for years, my psychiatrists had diagnosed me with and treated me for bipolar disorder, so it wasn't until I started dating a doctor (who was able to observe me for longer than 50-minute intervals) that my BPD was recognized.
After this doctor-boyfriend mentioned that I probably have BPD, he refused to see me again until I sought treatment--specifically, dialectical behavior therapy (DBT). It took me a year to finally reach out to a DBT-trained therapist due to an initial period of denial. Therapy needed to be on my own terms, not my ex's.
Here is my article on coming to terms with borderline personality disorder:
My Quality of Being A Person

I used to be tremendously idealistic. And then life happened. I'm not sure whether idealism is part of my disease or if it is the real core part of me that is exempt from being pathologized. I think doctors diagnose us to feel useful even when it's not helpful.

Personality disorders are the hardest to accept because a personality is so fundamental to one's being. To say that the total sum of an individual--their quality of being a person--is what's wrong with them is very hurtful.

I had trouble accepting that I have borderline personality disorder for several reasons. One, I had been told by countless doctors throughout my life that I am bipolar. Bipolar is okay to be because famous people and creative geniuses are bipolar. The first doctor that told me I am borderline wasn't my doctor. He was my lover.

Apparently when you are a doctor and sleeping with someone you can diagnose them with disorders. I would diagnose him with narcissistic personality disorder but I am not a doctor. He may have been trying to be useful but the power play wasn't helpful. Equality is very important to me. He always said that things don't need to be equal; they just need to be fair.

People with borderline have emotional disregulation. This means they obsess when things aren't equal or fair. One of my teachers who likes me called it being "justice-oriented." I like to think of myself as an activist. Some people who are close to me would call me a fighter. My mom called me a little fighter when I was born because I overcame adversity unlike my dead twin. But I don't think that's what my ex-boyfriend means.
The period between my "discovery" of my BPD and my seeking out BPD-specific treatment probably contained something akin to the five stages of grief: denial, anger, bargaining, depression, and acceptance. That is how I came to terms with being borderline.
Please share your "Coming to Terms with BPD" stories.
APA Reference
Flaherty, M. (2015, February 15). Coming to Terms with Borderline Personality Disorder, HealthyPlace. Retrieved on 2019, July 19 from https://www.healthyplace.com/blogs/borderline/2015/02/coming-to-terms-with-borderline-personality-disorder-2
Author: Mary Hofert Flaherty
Thank you for your thoughtful comment! Far too many BPD individuals are misdiagnosed for a variety of reasons, which I'll discuss in a subsequent article. I'm glad you survived the difficult times you describe, and I applaud you for seeking to understand your condition and behaviors so thoroughly. Knowledge lends to self-acceptance, and I wish you the best for your continuing recovery. <3
Leave a reply