How Young is Too Young to Be Bipolar?
Rebecca Riley was a four year old child who overdosed on medication for Bipolar and ADHD. It was an unfortunate incident that left me personally saddened. Where were her parents? Could this have been prevented? Do we diagnose children with Bipolar Disorder too readily? How young is too young to be diagnosed as bipolar?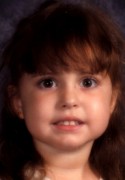 For those of you not familiar with the case, Rebecca Riley was given too much medication for ADHD and bipolar disorder and died of an overdose. The doctor claims that the parents told her that they had lost one bottle and another bottle of pills had gotten wet, when, in actuality, the parents were giving Rebecca too much medication. For days, Rebecca could barely keep her head up and the school nurse had contacted the doctor to tell her what was going on. But, no one stepped in to save Rebecca.
As a mother of two, I am deeply concerned over this case.
I'm even more concerned because I have bipolar disorder. There's a one in four chance that I will pass on my illness to my children so I'm constantly looking for signs of trouble. So far, I haven't noticed that my children are having huge temper tantrums and they seem to be happy children. I heave a sigh of relief. My children will not suffer Rebecca's fate. They will not be children with Bipolar Disorder.
I beg the question, how young is too young to be bipolar?
Is it plausible that children with bipolar disorder can be diagnosed at the age of two? And if they do show signs of bipolar disorder, is it possible that they'll grow out of it? I do think it's possible that children show signs of bipolar disorder early on in their lifetime, but I also think they could possibly grow out of it.
My child won't sit still. I can't count on her behaving enough to sit down and play quietly, but I don't take that as a sign that she has bipolar disorder. I take that as a sign that she's two and she needs some help from me. I don't take her to the doctor for diagnosis as ADHD or bipolar disorder. If she indeed has these disorders then I will take her to the doctor when she is a bit older. I don't think it's necessary to drug her at this age because I believe she'll grow out of it.
As adult bipolars we can recognize that a single pill doesn't cure all.
It doesn't wash away all the bipolar in our system. I wish that Rebecca's parents had been more aware of that fact. Then maybe they wouldn't have put pill after pill down Rebecca's throat because they thought more would cure her. They should have wondered how young is too young to be bipolar and is it possible for children with bipolar disorder to exist. Rebecca might be alive today.
Update.
Caroline Riley was convicted of first degree murder. Her husband, Michael, stands trial beginning on March 8, 2010.
APA Reference
Fender, C. (2010, February 15). How Young is Too Young to Be Bipolar?, HealthyPlace. Retrieved on 2019, August 19 from https://www.healthyplace.com/blogs/bipolarvida/2010/02/how-young-is-to-young-to-be-bipolar
Author: Cristina Fender