New Year's Resolutions for Binge Eating Disorder Recovery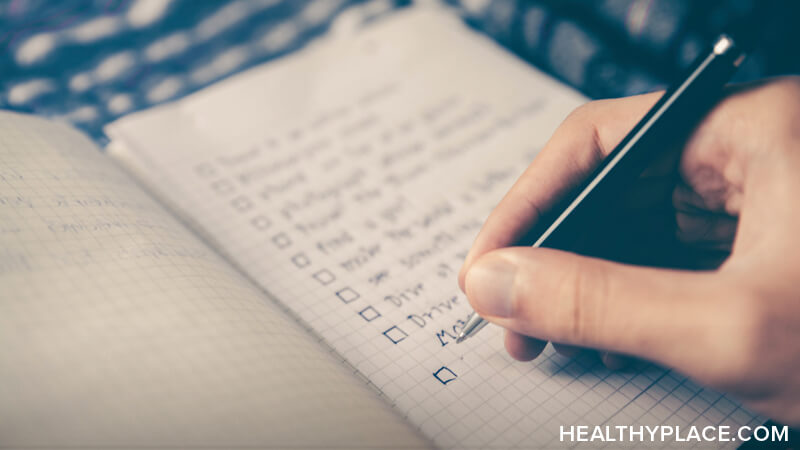 The new year is a new beginning, which brings a special clarity as you reflect on what you want to change. It's often recommended to set concrete resolutions so you can measure how well you're doing throughout the year. This advice can be helpful, but for binge eating disorder recovery, changes are subtle and difficult to measure. In my experience, setting New Year's resolutions for my recovery and eating habits has consistently caused stress and unnecessary pressure. Of course, you can set milestone goals for going a certain number of days without binge eating. But if you are trying to start or strengthen your recovery from an eating disorder, you can't expect your recovery to be as neat as a checklist. 
Binge Eating Disorder Stress from New Year's Resolutions 
One year, I spent New Year's Day recovering from a binge. I felt ashamed and frustrated with myself for beginning a new year this way. I felt like I'd already dirtied my clean slate. I continued from that day feeling defeated, with low expectations to "fix my eating" that year. There was no room in my resolutions for slip-ups. I approached recovery with rigidity and little empathy for myself when I was struggling. 
It makes sense why I felt this way. It's unfair to put pressure on ourselves to fix disordered eating overnight. When we set resolutions to quit binge eating or other eating disorder behavior, we set ourselves up to be frustrated during the recovery process.
Recovery, as I understand it, is not a perfect endpoint to reach. Leave room in your resolutions for mistakes, hard days, and awful weeks. Remember, you are building resilience and inner strength by continuing to recover after struggling. If we can observe ourselves with empathy, we can learn more about ourselves and what we need by living through a binge. 
Binge Eating Disorder Recovery and the New Year
The pressure of New Year's resolutions can make recovering from binge eating disorder more difficult. It's more helpful to create resolutions that don't require you to have a perfect record of eating. 
Here are some tips and journal prompts to help you reframe your resolutions to support your recovery:
Make resolutions for the bad days -- If you binge or struggle with recovery, how will you try to help yourself? Imagine it's a friend or a family member who is struggling; how would you want them to treat themselves if they were struggling with an eating disorder? 
Make room for your values -- Eating disorders take up mental space and energy. As you move along in recovery, what would you spend recovered energy on? When you start to act on your wishes and values, you start to reclaim your life from the prison of an eating disorder.
Slow your roll -- It's okay if you binge in recovery. There is no deadline, no set timeframe, and no perfect endpoint to reach. This can be frustrating, but it can also be incredibly freeing. For today, and every day, practice accepting wherever you are right now in your recovery. 
Every day is also a new beginning, especially in recovery. I hope you continue to recover this year. I also hope you can treat yourself with empathy. Know that I am proud of you, and you are not alone.
APA Reference
Parten, E. (2022, January 12). New Year's Resolutions for Binge Eating Disorder Recovery, HealthyPlace. Retrieved on 2023, September 28 from https://www.healthyplace.com/blogs/bingeeatingrecovery/2022/1/new-years-resolutions-for-binge-eating-disorder-recovery
Author: Emma Parten