Introduction to Emma Parten, Author of 'Binge Eating Recovery'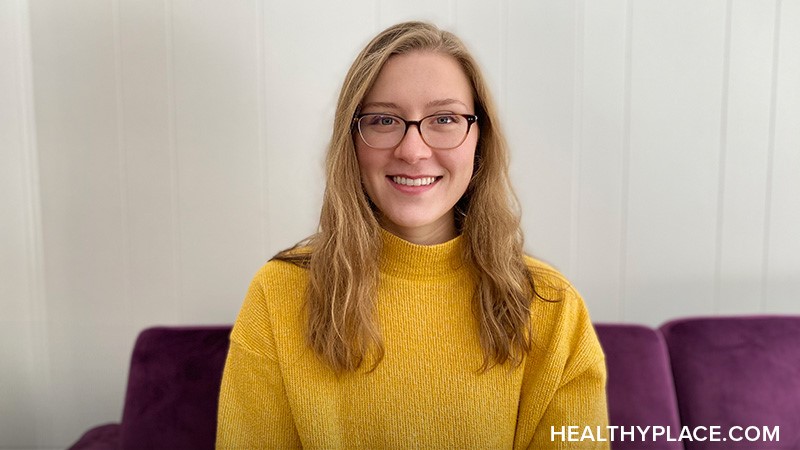 My name is Emma Parten, and I'm excited to be the new author for the Binge Eating Recovery blog. I intend to focus on the common experiences of those who struggle with binge eating disorder (BED). Binge eating disorder can be isolating and difficult to talk about. It's essential to know you aren't the only one struggling. I also want to focus on ways you can take action to move forward in your healing process. Recovery doesn't have to mean your relationship with food is completely healed. Binge eating recovery is wherever you are right now.
Emma Parten's Experience with Binge Eating Disorder
I've had a complicated relationship with food since I was eight years old. I was a quiet, anxious kid. I discovered early on that food was something I could try to control to ease my general anxiety. I started restricting food, obsessing over it, forming food rules, and breaking food rules. I lived in this cycle for over 10 years.
My habit of restricting food eventually led to binge eating. I imagined these extremes of eating as being the opposite ends of a pendulum swing. During the week, I'd hold on to a strict diet while managing my schedule as a student-athlete. By the end of the week, I'd crash to the other side of the pendulum and binge eat in secret.
I carried this habit into adulthood. When I felt stressed, lonely, or hopeless, I turned to food as a comfort. The cycles of restriction and binge eating stole my mental energy; I knew I had to find a way back to balance. I had to learn how to take care of myself in a loving way.
Binge Eating Disorder Recovery for Emma Parten
I decided to surrender and stop trying to control my weight. This was a massive change to make, so I focused on building positive daily habits to support myself. I approached my recovery holistically and slowly strengthened other coping skills to help me deal with negative emotions.
Today, I still practice eating without rules, gentle yoga, walking meditation, and journaling. I try to spend less time comparing myself to others and more time practicing textile art, painting, and creative writing.
Reading about other binge eating disorder experiences has also helped me feel understood and connected during periods of recovery where I felt hopeless. I hope to assure anyone who is recovering from binge eating disorder that they aren't alone. Recovery is possible, and I am eager to share what I've learned during this process. I hope to read about your experiences, too.
For more about me and my binge eating recovery story, watch this:
APA Reference
Parten, E. (2022, January 5). Introduction to Emma Parten, Author of 'Binge Eating Recovery', HealthyPlace. Retrieved on 2023, December 3 from https://www.healthyplace.com/blogs/bingeeatingrecovery/2022/1/introduction-to-emma-parten-author-of-binge-eating-recovery
Author: Emma Parten
Hi. I have BED. I I am trying to recover.
Hi Lisa! Welcome to the community! Thank you for having the courage to share yourself. I'm so glad you're here. I hope this blog can help you with your recovery along the way. I believe recovery is possible because I've experienced it myself. I still struggle too; it always seems to come in waves. I've had to realize that recovery doesn't mean not struggling with food ever again. I believe recovery happens when we begin to take back the time and energy we spend thinking or feeling guilty about food. I hope you remember you're not alone in this process, and your recovery journey has already begun. Please reach out if you have questions or just want to chat about recovery.
Take good care today,
Emma
Leave a reply