Walking Meditation - Your First Small Steps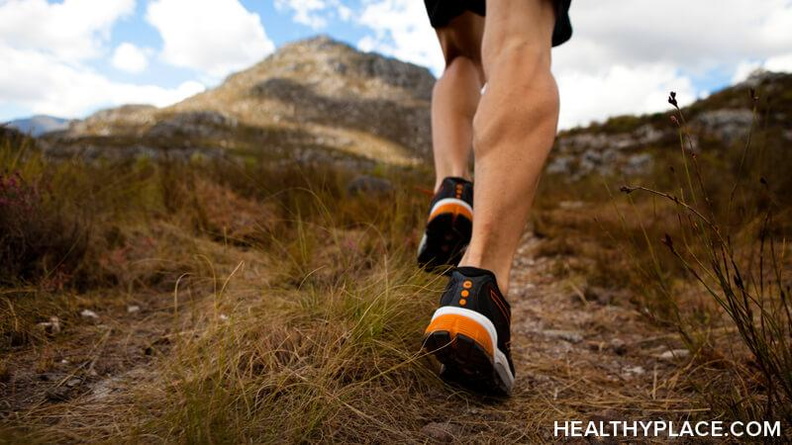 We perform mindfulness meditation to notice, to be right up against, the mystery of What Happens Next. The more you observe, the more the mystery will grow. If you'll but notice, this mystery will play with you.
What is Walking Meditation?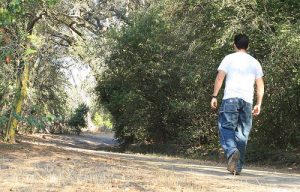 One of the best ways to start noticing is to stand up and walk, but to do it differently than you would ordinarily. This is walking meditation - walking that is just walking, with a mind as fully alive as you can let happen. In so many ways, this is virtually the perfect stress management activity, although to call it that makes it sound rather like some kind of first aid measure! That's okay. Let it be ordinary. That, indeed is the challenge, and you'll find it surprisingly difficult, if you're like most people.
How to Perform a Walking Meditation
I'd like to help you get started. Here are some straightforward instructions which in a very few minutes can lead you to your first small steps - literally - in walking meditation. I'm particularly fond of this form of meditation. I hope you find it as satisfying and rewarding as I do.
(There's a followup to this that may interest you - about a special way of doing walking meditation. It's called "Walking with Water".)

Connect with Tom Cloyd also at Google+, LinkedIn, Facebook, Twitter, his Sleight of Mind blog, his Trauma Psych blog, and the Tom Cloyd website.
Image credit: DieselDemon - license
APA Reference
Cloyd, T. (2013, November 30). Walking Meditation - Your First Small Steps, HealthyPlace. Retrieved on 2023, September 23 from https://www.healthyplace.com/blogs/traumaptsdblog/2013/11/walking-meditation-your-first-small-steps
Author: Tom Cloyd, MS, MA