Dealing with New School Year Anxiety for Parents and Kids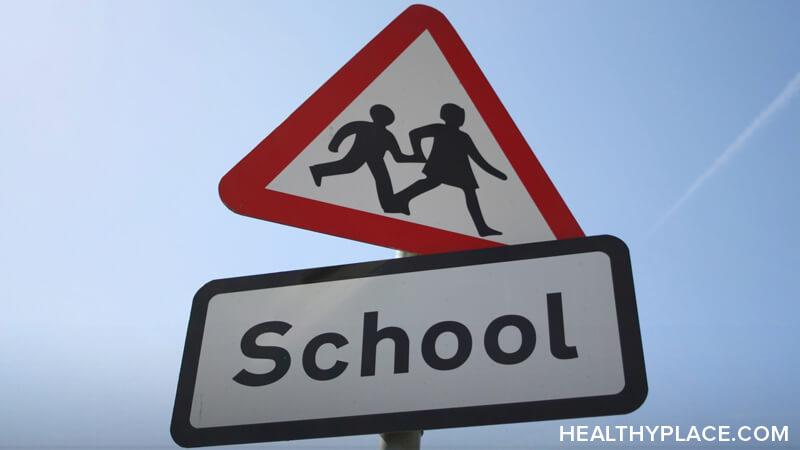 Another school year is upon us. As always, anxiety is often an unwanted stowaway in backpacks or an unwelcome guest at home. This year, it may be even more prevalent than ever courtesy of the continued COVID-19 situation. Don't let anxiety tag along with your family this school year. 
Anxiety About the New School Year Makes Sense
New school year anxiety makes sense because our current situation is a breeding ground for anxiety. Some schools have resumed and are holding traditional, in-person classes. Some of these have announced that they may go online at any time in the face of outbreaks. Other schools are starting with online classes but may resume the in-person structure at an unknown time. Still others have announced that they'll be online until at least the end of the winter term. Activities are in upheaval, even for districts that are trying to hold them as usual.
Given the uncertainty and stress, it seems that anxiety is the rule rather than the exception. That said, anxiety doesn't have to be your rule. By centering your focus around basic human needs, you can make this a positive school year with low anxiety despite external events and uncertainties. 
Focus On What You Can Control to Ease New School Year Anxiety
Choice Theory and Reality Therapy, founded by William Glasser--a strong proponent of education and helping kids, teachers, and schools excel--assert some important premises that parents and kids can embrace for a low-anxiety new school year:
We can't control other people or many of our external circumstances.1
We can control ourselves and our responses through the choices we make.1
We all have five basic needs that, when met, allow us to thrive despite what we can't control.2
The COVID-19 situation is out of our individual control, as are the decisions that are made at various state and local levels regarding the status of our schools. We can, however, make our own decisions and take actions that we value in order to have control over our own lives. We can do things to not just survive the possibly tumultuous school year but to flourish no matter what it brings. One way to do that is to keep Glasser's five basic needs in mind and seek to meet them--and help our kids meet them. 
Survival--Currently, the very basic human need to remain healthy and alive feels threatened. To help your kids feel more in control and less vulnerable, create a "healthy family" plan together. Even if you've already had similar conversations, remind kids that they can take measures to keep themselves healthy. Plan nutritious snacks and meals together for long-term health, make handwashing a fun routine, and involve the whole family in sanitizing surfaces and school supplies. Instead of focusing on the scare, emphasize the positives of healthy living. Perhaps consider taking a trip to your school or public library (or search online if your local libraries are closed) to learn about the human body in an age-appropriate way. When people of any age understand how the human body works to fight off illness, anxiety decreases.
Love and belonging--For kids whose schools remain closed, isolation and loneliness can be a source of anxiety. Kids need to connect with other kids. Keep discovering ways to let your kids interact with friends and classmates. One way to keep kids connected is by choosing a class mascot, an object that can be easily sanitized is best, that can travel from home to home in a relay fashion. Kids can send a message with the mascot to the next child in line. Establish a meeting time and place for the mascot exchange, such as each morning in front of the school building. Even if they have to remain socially distanced, the two students involved in the exchange can see each other briefly. However you do it, keeping your child connected to classmates in an online school situation is essential. 
Power--We all need to feel a sense of control over our lives. With big school decisions largely out of our control, it's easy to feel unsettled, stressed, and anxious. Accept your district's policies, and then make your own choices within those parameters. Even something as simple as creating school-day routines (important even outside of a pandemic) can be reassuring and calming. It introduces predictability into a situation largely unpredictable.
Freedom--This one is closely related to power. When all of our decisions are made for us, and we don't like those decisions, anxiety results. This is true for all ages. Ensure that both you and your children can make choices for your school year. Do you have an athlete whose season has been canceled? What other options can you and your child find for them to be active? Creating options exercises your freedom and can reduce anxiety in big ways.
Fun--Let's face it. Life has become very heavy. This is a serious situation. Burdens abound. In ordinary times, many things about school can cause anxiety, and now we've piled on more. Making fun a priority for your family can ease anxiety enough to help you respond rather than react. Do something every day that is simply for fun and enjoyment, and let everyone in the family help decide what that will be. Discovering and emphasizing the lighter aspects of school will help immensely, too. 
A lot of what is happening in our world is out of our control. That doesn't mean that you're powerless, and it doesn't have to keep you anxious about the new school year. Consider each of the five basic needs and help you and your children make choices to meet them. It won't change how schools are operating, but it will positively affect how you and your kids experience your school year. 
Sources
Glasser Institute for Choice Theory, What Is Choice Theory? Accessed August 19, 2020. 
Glasser Institute for Choice Theory, Quickstart Guide to Choice Theory: Basic Needs. Accessed August 19, 2020.
APA Reference
Peterson, T. (2020, August 20). Dealing with New School Year Anxiety for Parents and Kids, HealthyPlace. Retrieved on 2023, September 22 from https://www.healthyplace.com/blogs/anxiety-schmanxiety/2020/8/dealing-with-new-school-year-anxiety-for-parents-and-kids
Author: Tanya J. Peterson, MS, NCC, DAIS