Is Summer Anxiety a Real Thing?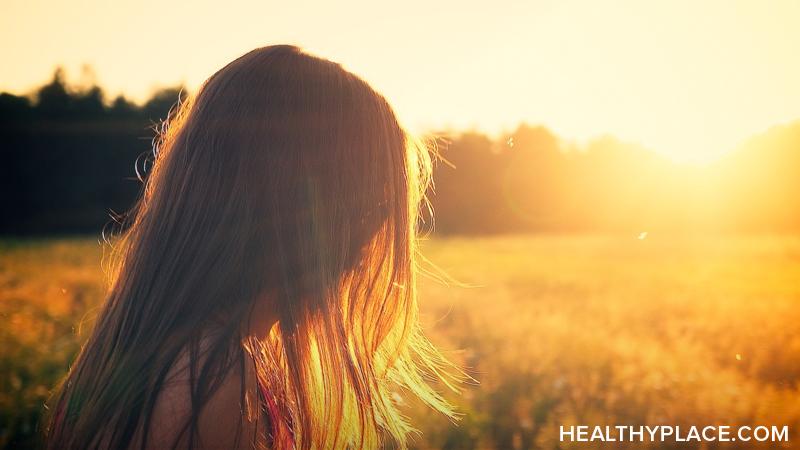 Is summer anxiety a real thing? The effects of winter weather on mental health have been researched, and it's widely accepted that winter can cause seasonal affective disorder or seasonal depression. But how about the summer? Can the sunny, cheery season negatively impact mental health and anxiety? Countless online conversations indicate that summer anxiety is, indeed, real and can be disruptive to wellbeing. Knowing how summer weather can worsen anxiety will help you reduce and even prevent summer anxiety flare-ups. 
Sometimes, people who don't experience much anxiety during most of the year will notice a vague feeling of anxiety during the summer months. Others who do deal with anxiety during other times of the year may also notice an increase in their anxiety during the hottest season of the year. There are several reasons for summer anxiety that together add up to significant, life-disrupting anxiety symptoms. 
Causes of Summer Anxiety
Several factors play a role in summer anxiety. Knowing what they are can help you take action to change what you can in order to reduce anxiety. 
The Heat
Researchers have found that high heat can cause the same physiological responses as a panic attack. Therefore, when people feel sweaty, shaky, or lightheaded, they are reminded of panic. This can induce panic attacks in people prone to them, or it can cause an unsettled feeling of heightened anxiety. 
Additionally, heat and extensive sunlight can lead to:
Sleep disruption
Exhaustion
Dehydration
All of these can cause or worsen anxiety. 
Nutrition
Summer brings a bounty of fresh produce, which is excellent for reducing and staving off anxiety. Fruits and vegetables contain vital nutrients the brain needs to be healthy and anxiety-free. Eating lots of summer ripened produce will help anxiety. However, there are many other summer foods that hurt anxiety. 
Summer and picnic foods go together like ants and, well, a picnic. Hot dogs, fried foods, refined desserts, processed foods in general, alcoholic beverages, and soda tend to be enthusiastically consumed during the summer and its barbeques and beach parties. All of this junk food can cause or increase anxiety. 
Storms
This category isn't as broad as the others and it might affect fewer people. That doesn't mean that it's insignificant, however. Storm anxiety is a real thing and it can be especially intense during the summer months. Depending on where you live, summer can bring hurricanes or tornadoes. It can also bring thunderstorms and electrical storms. 
These storms can blow in quickly and can be destructive. Violent summer storms can be very damaging and even life-threatening, and they can evoke strong feelings of anxiety in some people. Those who are afraid of storms can feel uneasy all season long (Managing Anxiety During Natural Disasters). 
Change in Structure/Routine
Ah, the lazy days of summer. We can all be stress-free and carefree. That's the theory, anyway. It's often different, and anxiety-provoking, in reality. 
Summer can be busier than ever, which can contribute to stress and anxiety. This is especially true if you're holding onto visions of what summer "should" be like. Now you're dealing with schedules and pressure to spend your time a certain way. Too much structure can be stifling and anxiety-provoking. 
Conversely, if your schedule eases up and you have too much free time, you might find yourself without purpose or direction. Feeling aimless can be unsettling and cause uncomfortable anxiety. 
For many reasons, summer anxiety is real. The hot, sunny season can cause or increase anxiety. Use what you know about the causes to manage your anxiety and enjoy your summer. 
APA Reference
Peterson, T. (2018, July 19). Is Summer Anxiety a Real Thing? , HealthyPlace. Retrieved on 2023, May 30 from https://www.healthyplace.com/blogs/anxiety-schmanxiety/2018/7/is-summer-anxiety-a-real-thing
Author: Tanya J. Peterson, MS, NCC, DAIS
I am worried what's happening to me these past few days. I'm in the right mind to think now so i take this opportunity to ask for some help. I read along the way this article https://www.worldwide-marijuana-seeds.com/blogs/marijuana-news/how-high-can-you-go that maybe CBD can help me. I am experiencing a behavior where i feel like i am alone but i am not. I'm stressing myself with no reason, i over think with small things, i feel like im too emotional everytime someone says something about me. I know i need a professional opinion about this but i just want to have an alternative solution and i read that CBD can help me. I am not sure if this thing works. So does anybody tried it? I need a help. Please..
Hi Belle,
Because everyone can have a unique response to marijuana/CBD, HealthyPlace can't recommend for or against this treatment. The best insight would likely come from a doctor or equivalent medial professional.
Leave a reply