Visualization Exercises Can Conquer Anxiety
Using visualization exercises to conquer anxiety is a very powerful thing to do. These techniques involve using the imagination to create vivid, realistic images of what you want to achieve—in this case, a life free from life-restricting anxiety. When you make them part of your anxiety treatment routine, you truly can conquer anxiety with visualization exercises.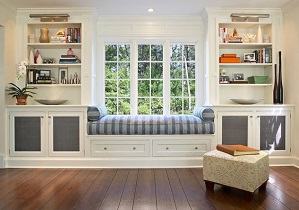 Visualization exercises are powerful because they are effective and they're powerful because they put you in control of conquering your anxiety. Visualization techniques come from within you. Sure, someone might guide you through an exercise or suggest images for visualization, but, ultimately, you are the creative force behind the imagery, and you are in charge of shaping your life as you want it.
Types of Visualization Exercises for Conquering Anxiety
Much research exists supporting the effectiveness of visualization in shaping our lives, including ridding ourselves of anxiety. This is good news. News that is equally good is that visualization doesn't come with a rigid and inflexible instruction manual. There isn't a single right (or wrong) way to use visualization exercises to conquer anxiety. That means we don't have to have new anxieties around using imagery incorrectly.
While there isn't a single correct way to visualize a successful life free from anxiety, there are different approaches to conquering anxiety through visualization exercises. A few basic types include:
Guided visualization, in which another person such as a voice on an app, someone on a DVD, etc. leads listeners through a specific exercise, having them picture intentional images
Self-directed visualization, in which you create your own exercise and lead your own mind through the process
Specific exercises, in which the visualization is focused on a given topic or image (How To Create A Safe Place For Mental Illness Recovery)
General imagery, in which you allow your mind to wander freely but with limits from you (when your mind drifts toward anxieties and worries, for example, you gently redirect it to positive imagery)
In Conquering Anxiety, Visualization Exercises Have a Focus
In order to conquer anxiety, visualization exercises should help people focus purposefully on a life free from anxiety. Some visualization exercises recall times in the past during which anxiety wasn't so intense. Others look at the present to identify what's working and where anxiety does not occur. Still others project images into the future to visualize a life free from anxiety.
The following video provides a sample technique called room with a view. Room with a view is a visualization exercise that allows people to shift their perspective and, over time, conquer anxiety.
Visualization Exercise For Anxiety: A Room With A View
You can also connect with Tanya J. Peterson on her website, Google+, Facebook, Twitter,Linkedin and Pinterest.